Anyone considering a self-build scheme as part of a group may want to consider cohousing, and, if so, a new practical guide from UK Cohousing Network offers practical insight to help you achieve your goal. Cohousing is a model in which you have your own private home while sharing common facilities as an intentional community of likeminded individuals.
Cohousing is a distinct approach to designing healthy neighbourhoods, which was developed in Denmark in the 1960s. Following steady growth in the UK over the past 14 years, UK Cohousing Network has responded to demand by publishing the country's first ever comprehensive 'how-to' guide.
Based upon first-hand experience of existing schemes, the guide is essential reading for both housing/planning professionals and community groups, and takes the reader through all the stages of development from conception to living together.
What's special about cohousing?
Cohousing communities are usually between 20-40 private dwellings with a common house, shared garden and other facilities. Residents in cohousing schemes share a common vision, and are closely involved in the design, development and long-term management/stewardship of their neighbourhoods. As such, community is at the heart of every project.
Shared spaces vary, and can include a hub for meetings and get-togethers, a shared kitchen (in addition to individual homes' kitchens) for optional communal meals, shared gardens, laundries or even guest suites for smaller units, to remove the need for redundant bedrooms.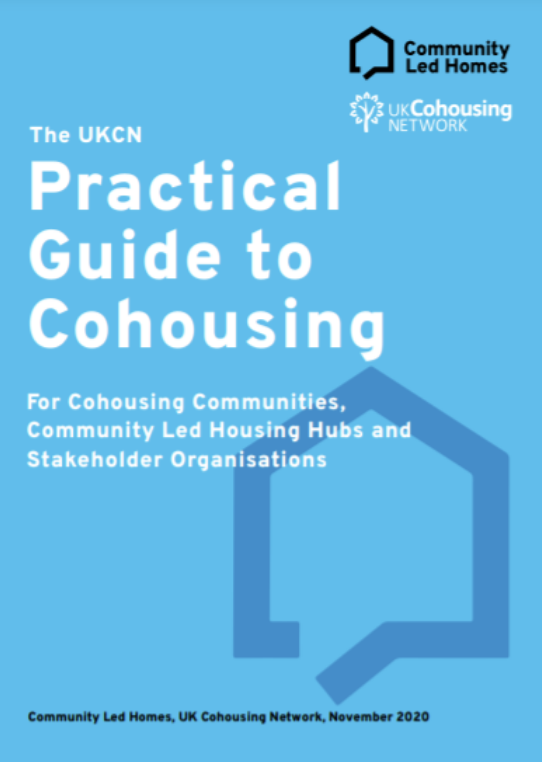 Practical guidance
With over 170 pages, the guide takes groups through the entire project pipeline, drawing on experience from cohousing groups and experienced advisors. The guide explains the process of creating a group – including setting a vision, finding a site, planning, building and living in the finished project. It also explains design elements and issues around finance.
Cohousing has well-recognised benefits, and a major element in that it combats isolation and loneliness, making it a popular choice for older people, as well as a route for families and younger people. This also makes it a popular route for groups of people with shared value sets or experiences, such as the LGBTQ community.
The guide is part of the membership package for UK Cohousing Network and is available to the Community Led Homes hub network. The UK Cohousing Network's website has lots of free information about the route, and the network is part of the Community Led Homes website, which explains the full range of approaches to community led housing, and the differences.
But groups seriously embarking on a cohousing project will find the guide, and the membership that supports it, a valuable resource.
Membership of the UK Cohousing Network costs between £60 annually for individuals looking for groups, £90 a year for established groups, with prices for NGOs and commercial memberships set at £200/£300 per year.
Don't forget, you can join your local self build register as an individual and as a group. Find yours at the Right to Build Portal
Image: Marmalade Lane Cohousing; Duncan Hayes