Land promoter Leaper Land has submitted an outline planning application for a 65-plot site on the edge of the village of Child Okeford. Routes to home ownership at Child Okeford include self-build, custom-build and custom-choice, with the custom-choice built to a shell stage, at which point it is handed over to the purchaser.
Routes to ownership at Child Okeford:
Self-build individuals buy a serviced plot, with details of what is allowed to be built set out in a design code and with a palette of materials to choose from. As the design code is pre-approved for planning, permission is guaranteed as long as your build meets the conditions set out in it. Buyers can also choose to project-manage themselves or commission a developer or housebuilder to build the home.
Custom-build with this model, you buy the plot, with the design code setting the context, and contract directly with a developer to build the house. On this scheme, this route offers less of flexibility as there is a choice of designs with pre-prepared layouts and specification options that are approved by planning.
Custom-choice this option involves a developer building your home to the wind-and-watertight structure shell, at which point you take over to commission the remaining jobs. Buyers will pick from a range of interior layouts and specifications.
While the self and custom build routes offer stamp duty savings and exemption from the Community Infrastructure Levy, custom choice enables people to access regular mortgages and Help to Buy. This extends the site to a greater number of buyers.
The homes are controlled by a design code, which is quite strict as it sets the context for the development, in response to the rural nature of the site. This gives the buyers choice, such as a range of materials, shown below, but by controlling this through a design code it ensure the designs are in keeping with the village.
"Design codes are really important as they offer reassurance to both the planners and the local community that something of quality will be built. So residents can choose from a palette of materials, for example, all of which could be seen on buildings in the village, helping the scheme at Child Okeford fit in," said Ben Marten, Director of Leaper Land.
What is a land promoter?
Bringing forwards land for development is costly and time consuming, which is where a land promoter comes in. They act on behalf of the landowner, using their skills and knowledge to secure a planning application.
As such, land promoters can help unlock small parcels of land that otherwise might not come forward. This may be because these sites are too small for big developers to be concerned about, but too costly or time consuming for an unexperienced landowner to bring forward by themselves.
Therefore, they are an ideal solution if you are a farmer or other small landowner who sees potential in their site, but are not sure how to proceed. Typically, their costs are based on results, which makes them a good choice for such landowners.
If you are planning to build, sign up to your local Right to Build register – you can find out the details on the Right to Build Portal.
Once planning is granted they will be in touch with more information and expected times for plots to come to market.
If you have land that you think would be suitable for custom or self build, get in touch with Leaper Land.
Images: Pollard Thomas Edwards/Leaper Land
On 8 July Chancellor Rishi Sunak announced a temporary change to the Stamp Duty Land Tax in England as part of the mini-budget that included a range of measures for bolstering the economy as we enter the biggest financial crisis since the Second World War.
In total the measures are part of a £30billion economic stimulus package, and the idea behind the SDLT holiday is to bolster the construction industry. Sunak confirmed that construction contributes £39billion to the economy, providing three quarters of a million jobs, and that confidence is key to activity.
The Stamp Duty relief (for England) results in a temporary increase to the Nil Rate Band of Residential SDLT from £125,000 to £500,000. This temporary cut commences immediately, and run until the end of March. 
Industry welcomed the news, especially as it will keep the first time buyer market flowing. Since the easing of lockdown there has been frenetic activity in the property market, in part due to pent up demand. However, this is also due to a lot of people reassessing their living space having been required to stay in for months, with more space and access to the outdoors high on the priority list for many.
Stamp Duty is a tax in need of reform, as in areas with high values, which are extensive these days, it is a charge that hampers activity, restricting both downsizers and upsizers. Government has a tool that you can work out the amount of Stamp Duty due.
Self build and Stamp Duty
SDLT is actually a benefit for most self builders, as the duty is only payable on the land and not on the finished home, so on the face of it this will not make a dramatic difference. However, where it will help is that it will encourage more activity in the market, and any fluidity is always good.
For self builders, Stamp Duty is due on each plot but the rate varies depending on whether your plot is effectively a virgin building plot or already part of the curtilage of a residential property, such as a the garden of a property.
NaCSBA CEO Andrew Baddeley-Chappell commented saying, "It is great news that Government is doing all it can to keep the housing market flowing, as a liquid sales market supports people in their ambitions to move or build from scratch.
"Self builders have always benefitted from a favourable relationship with Stamp Duty, but right now we welcome any measures that keeps builders building and homes coming to market."
Photo credit: https://www.flickr.com/photos/communitiesuk/
Custom Build Homes has released The Furlong, a site of five detached oak-framed homes in the Herefordshire countryside, with plots ranging from £145,000 to £210,000.
The homes at the Furlong are a selection of oak-framed homes with generous living spaces and gardens. The properties all include stand-alone garages and the opportunity to create a home office, a crucial element of modern life in a post-Coronavirus era.
In terms of customisation, buyers have the opportunity to feed into the internal design of their new home. Consequently, people the flexibility of designing a layout to suit their lifestyle, both now and in the future.
The development is brought to market by custom build enabler, Custom Build Homes, together with support from specialist oak frame T.J. Crump Oakwrights' and award-winning A1-rated building contractor G.P. Thomas Construction.
As a custom build enabler, Custom Build Homes is bringing on new places where people can design and create their own homes, such as these customisable homes.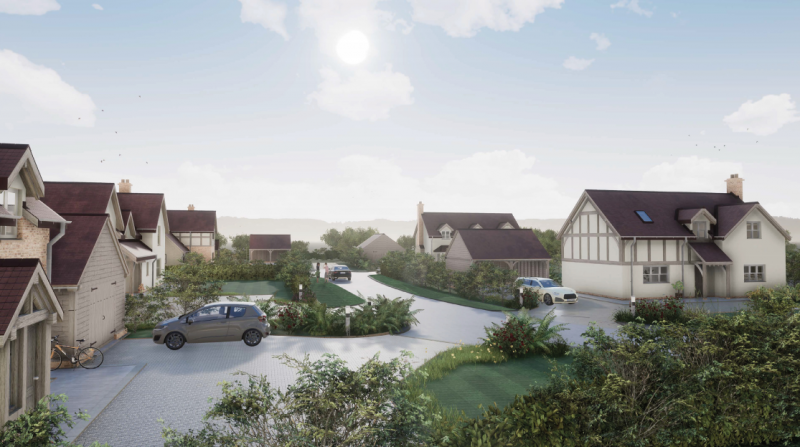 The development of three- to five-bedroom homes is on the southern edge of the Mortimer Forest, with easy access to the countryside, as well as the towns of Leominster and Ludlow.
Ryan Blair, Sales Director at Custom Build Homes, said: "With our housing stock under the spotlight after a period of lockdown, never has it been more important to listen to what people need from their homes and deliver new opportunities that respond to those needs.
"This development will enable us to support new homeowners to live better by design and we are looking forward to supporting them throughout their custom build journey."
Calderdale Council is selling several small sites for custom and self build, which offer potential for an enabling or custom build company to purchase, or a group of self builders to collectively buy. Three plots are on the market currently, until April 6th, and a fourth site is expected to be marketed shortly.
To make the process as easy as possible the sites have outline planning permission for homes, with suggested layouts available.
Building collectively as a group of self builders can offer economies of scale if planned well, and homeowners move in with a sense of community already in place, created through the process of building.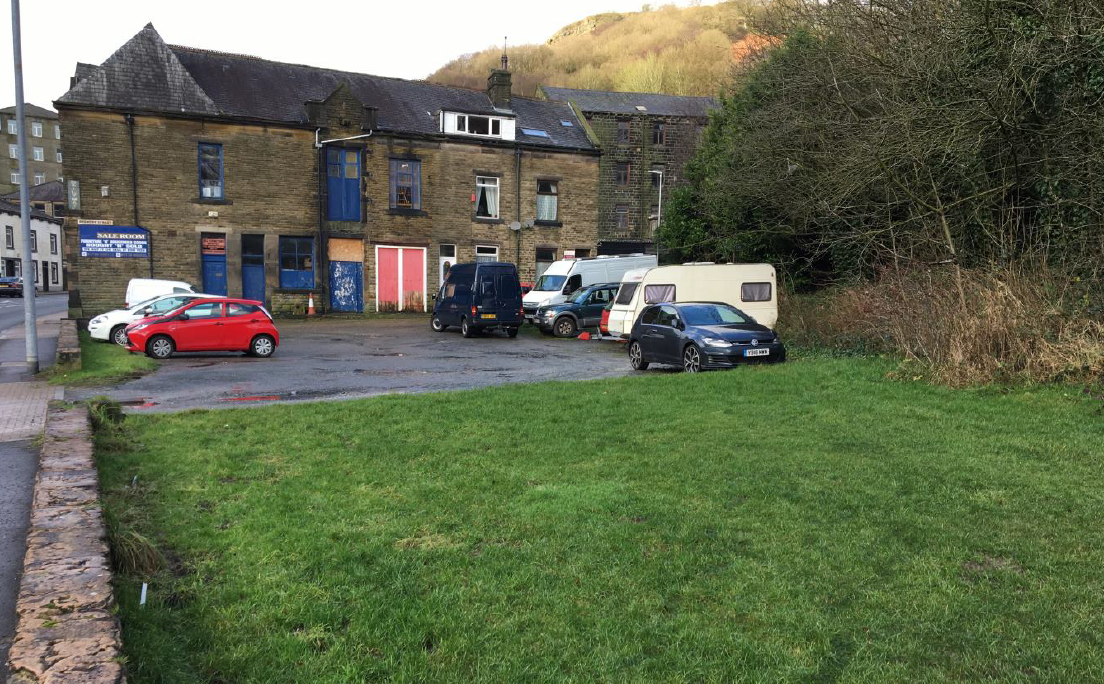 Brewery Street, Todmorden
This 0.19 hectare site has outline planning permission for 4 dwellings, with a guide price of £125,000, on the site of a car park and vacant land.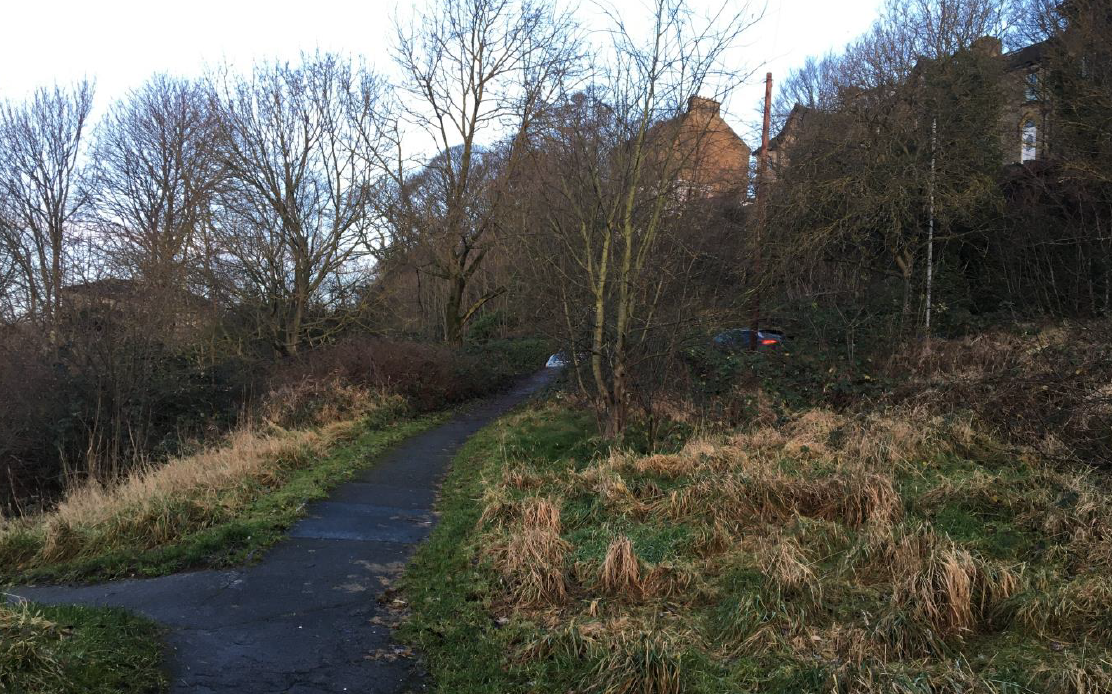 Bank Street, Brighouse
A 0.13 hectare piece of land with outline planning permission for 5 dwellings, which is on gently sloping vacant land. The guide price is £225,000.
Belmont Street, Sowerby Bridge
Set on a former garages site, this 0.06 hectare site has outline planning permission for 3 dwellings.
The plots are being marketed by Walker Singleton.
If you are looking for land it's worth checking whether you local authority is bringing land to market, as many do. For example, Plymouth City Council has a range of sites on its own land that it is marketing, with some suitable for Self Builders or small groups, although it doesn't necessarily market them as such. Visit its Residential and Housing Development Land section for more.
Six custom Build plots in Lowfield Green, York, are all now reserved, with the new homes expected to be completed by November 2021.
Specialist custom build enabler Custom Build Homes has been working with City of York Council to enable the plots, supporting people interested in an owner-commissioned home with their applications, with the plots sold by bids following over 100 enquiries.
The south-facing plots at Lowfield Green are large enough to accommodate a large, three-to-five bedroom home, with the option to include a garage, with large gardens, with the purchaser's ages spanning from 30-70, including first time buyers, reflecting the breadth of interest in a custom-built home.
The plots are part of a larger expansion to the city of York, which includes a range of new public amenities, green space and a mix of speculatively built new homes and a new co-housing scheme, brought on by design-led housing specialists Yorspace.
As an enabler, Custom Build Homes markets the plots, and is able to explain the process to potential buyers, including questions around design, delivery, finance, legal issues and planning. It also offered workshops to ensure the buyers fully understand the custom build process, including the parameters around what they can build with the planning permission for the site.
Anecdotal research by NaCSBA shows that educating consumers about the process of custom building, which often varies site-by-site, is a key element in ensuring that the process runs as smoothly as possible, and people know what to expect.
Tim Moon, City of York Council's Community & Self Build Officer said, "Custom Build Homes has an unparalleled knowledge of the custom and self-build sector and has supported us to write our first ever design code, legal contracts, answering my constant barrage of questions and even standing out in the pouring rain showing prospective buyers our first ever serviced plots!"
Source: Custom Build Homes Image caption: Lowfield Green, York © 2020 Custom Build Homes
In a collaboration between architects and specialist custom build developer Unboxed Homes, a new development will bring 12 Custom Build plots to Laindon in Essex, with homes delivered by 2023.
The project is breaking new ground in that it is co-funded by a team of architects, AOC, Mae and Pitman Tozer in addition to Unboxed Homes, reflecting the practices' commitment to the route.
The 1.2 hectare site features three, four and five-bedroom houses, and Basildon Council unanimously approved the development at Pound Lane following Homes England securing the original planning permission.
There are three designs available on site, the PTA S6 House by Pitman Tozer, MyHouse by Mae and the littleBIG House by AOC, and homes come with a range of options to allow people to customise them to their needs and budgets. This includes options around the layout and number of bedrooms and bathrooms, fixtures and finishes and an optional garage.
Purchasing a home at shell, where just the external structure is completed, is also an option, with the purchaser commissioning the remaining trades to complete the home themselves.
Prices for the homes start from £376,000, with the homes set in an appealing wooded location with a private access road leading to a central communal space.
Gus Zogolovitch of Unboxed Homes said, "Custom build is all about creating choice and value and reducing waste. We think people want to have a greater say in the way they live and that's what we are doing. Our customers will get to choose from literally thousands of options to get the house that is perfect for them and their family,."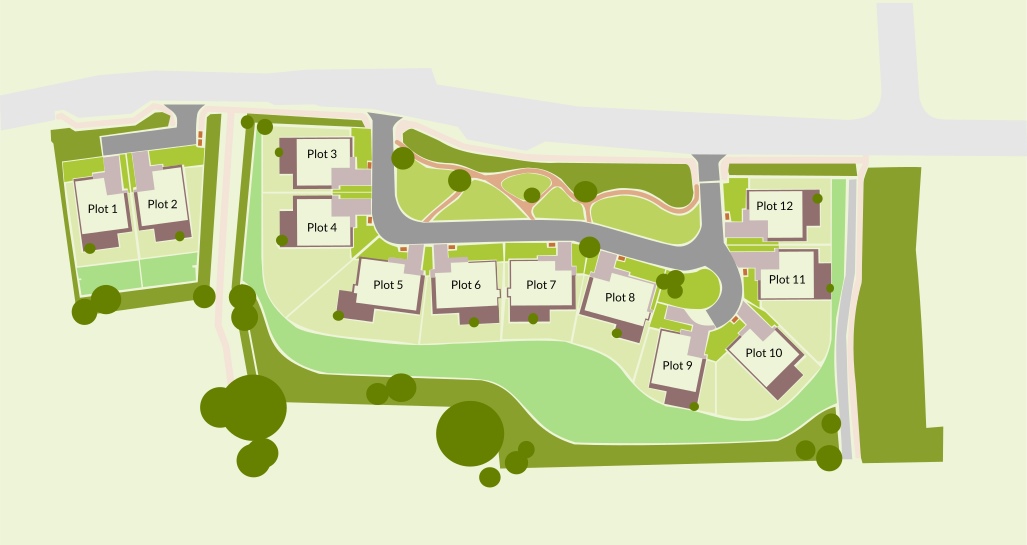 An exciting new opportunity has come to market for anyone wanting to Custom Build in Norfolk, with a 10-plot custom build development in the coastal village of Ingoldisthorpe.
Custom build enabler LivedIN has worked with the landowner to create a legacy community for the village, with homes designed by architects Project Orange, and landscape architects AREA.
Being Custom Build, the plots are serviced, with the infrastructure undertaken by LivedIN, and buyers manage the build process themselves. Although pre-designed, purchasers are able to customise their home from a range of choices, both externally and internally. The plots for the houses, which range between 3-5 bedroom, are currently available via Sowerbys, starting from £150,000 for the plot with the smallest house of 136 sqm.
Custom Build at Ingoldisthorpe
Custom Build approaches vary site-by-site, but for buyers at Ingoldisthorpe the following process has been set out:
Serviced plots are being sold with planning permission (ready for homeowners to start building their own home),
homeowners do not need to hire an architect to design the houses – the homes are pre-designed by award-winning architects Project Orange,
homeowners are able to customise elements of each home, following the design code (see the picture, below, showing the palette of materials), which outlines how the appearance of each home can be altered, in terms of windows, sky lights, cladding options and solar panels. The interiors can be open plan or more contained options.
This route to home ownership offers choice and flexibility that's not typically available in the open market, but takes a lot of the legwork out of the process of commissioning your own home from scratch. By pre-designing the houses and allowing some flexibility, homeowners get the best of both worlds. It also means that the development has been designed as a whole, fitting the bespoke contemporary designs into the local rural setting.
Part of the ambition in creating a legacy community is about enhancing the village setting, and the houses sit around a new village green with an extended farm pond, creating a new heart for the community.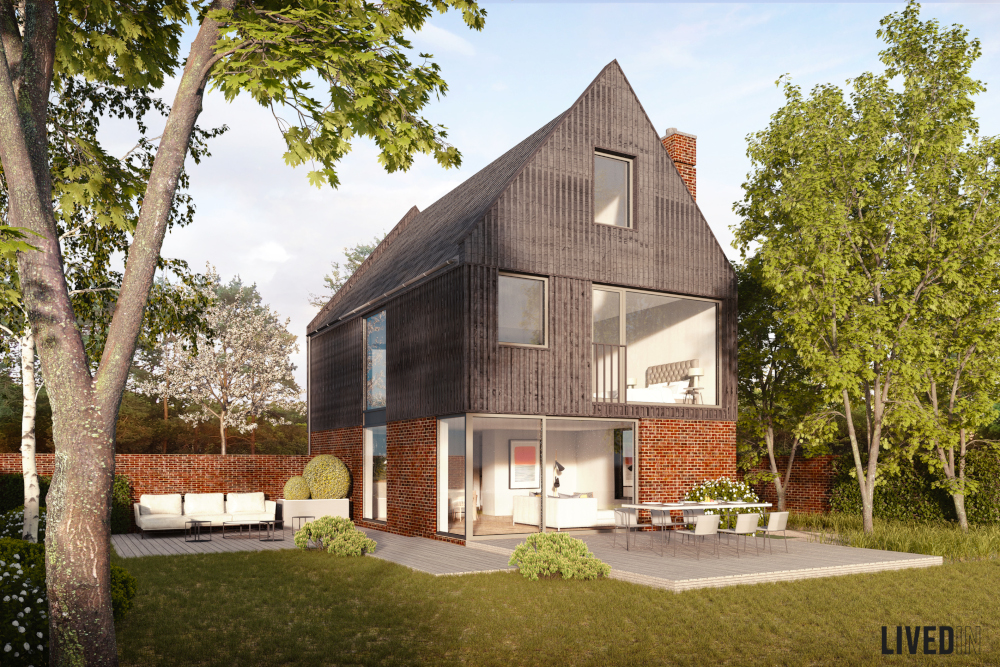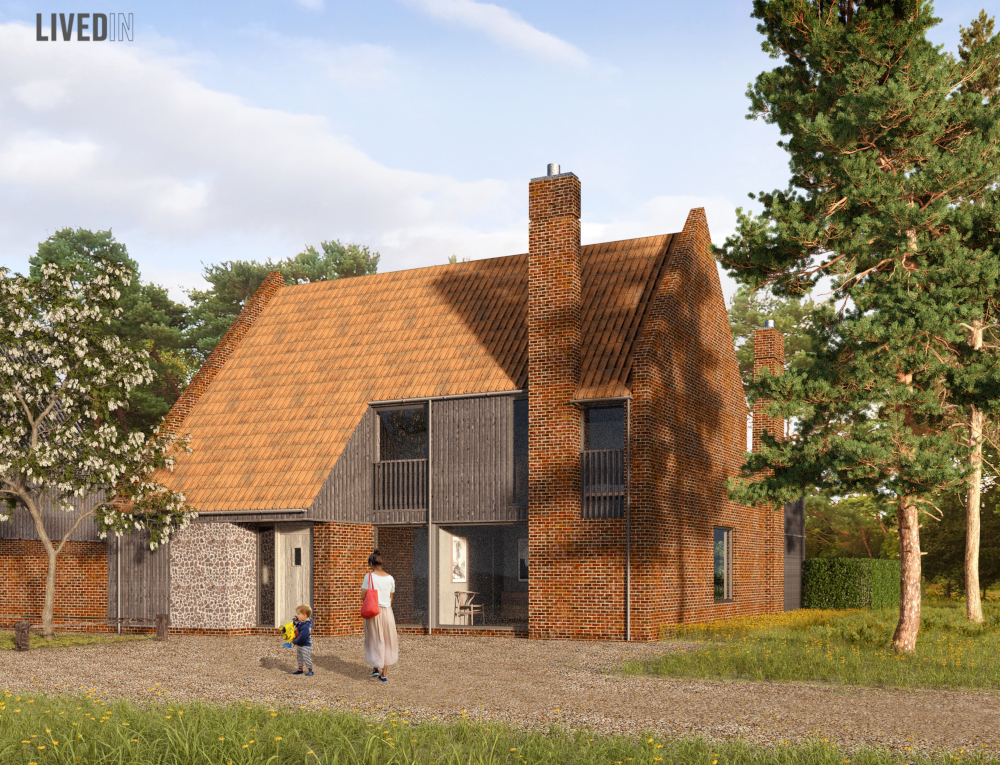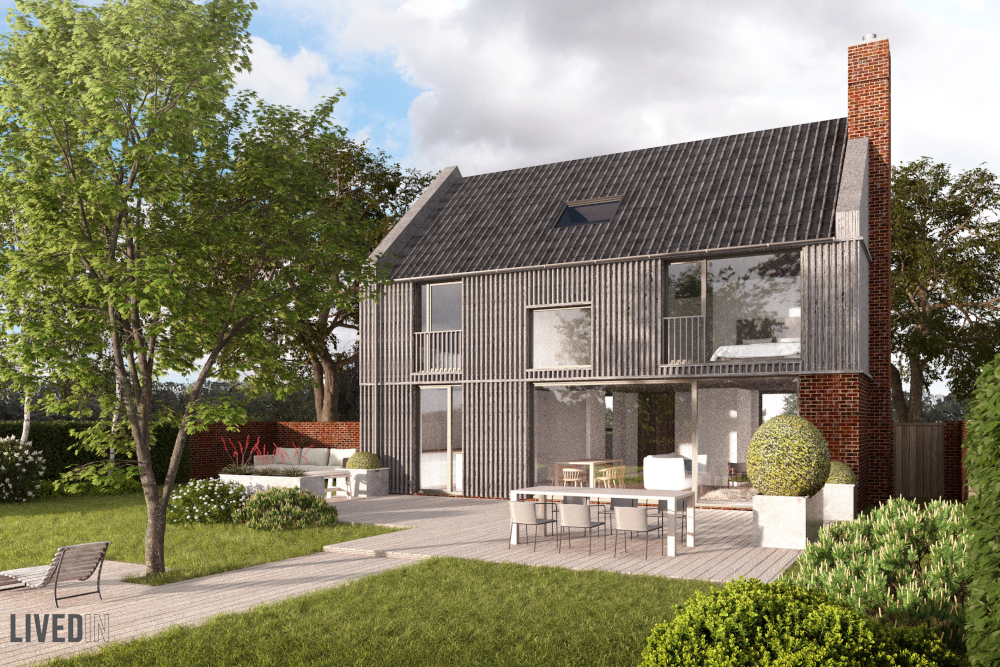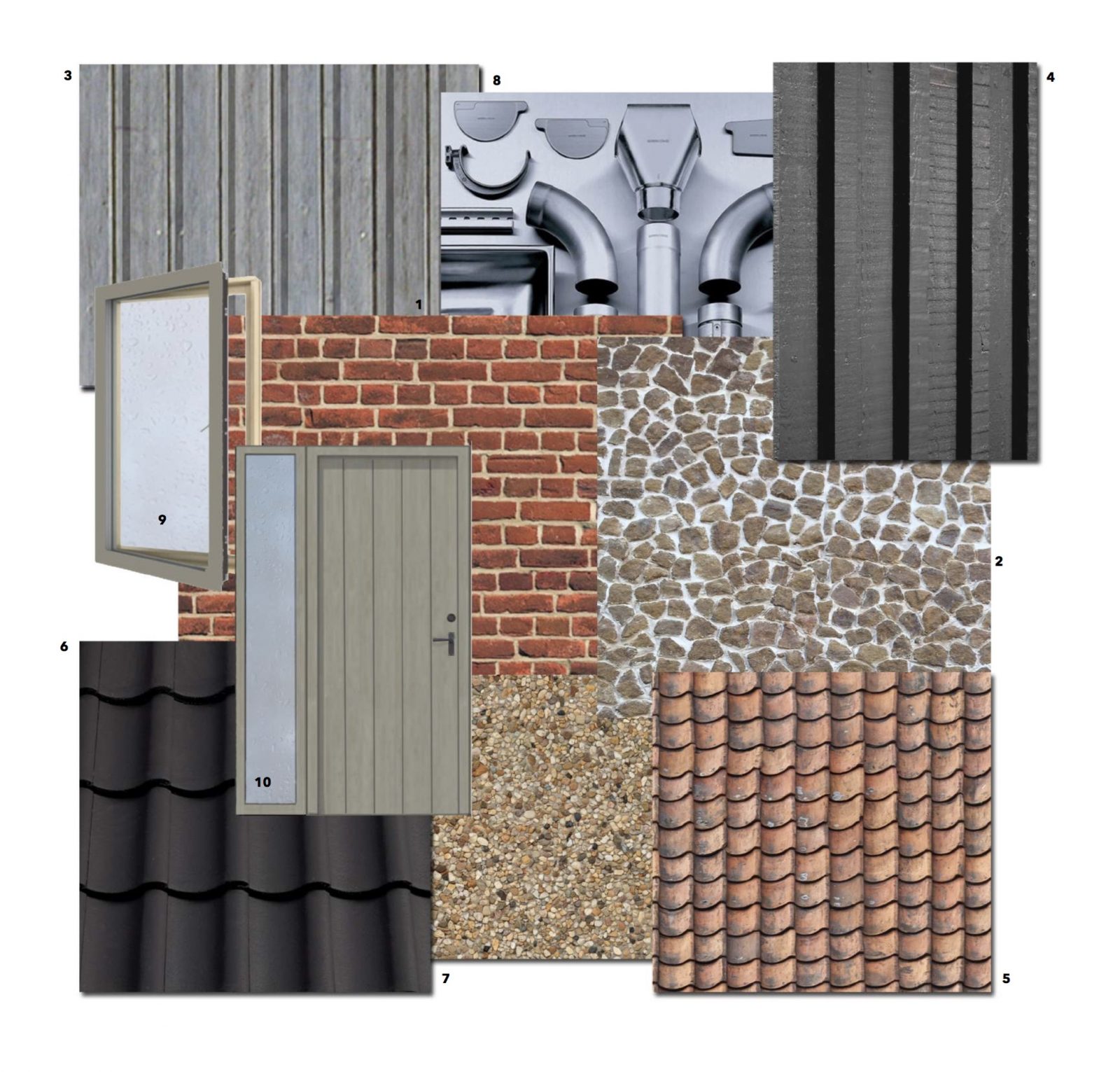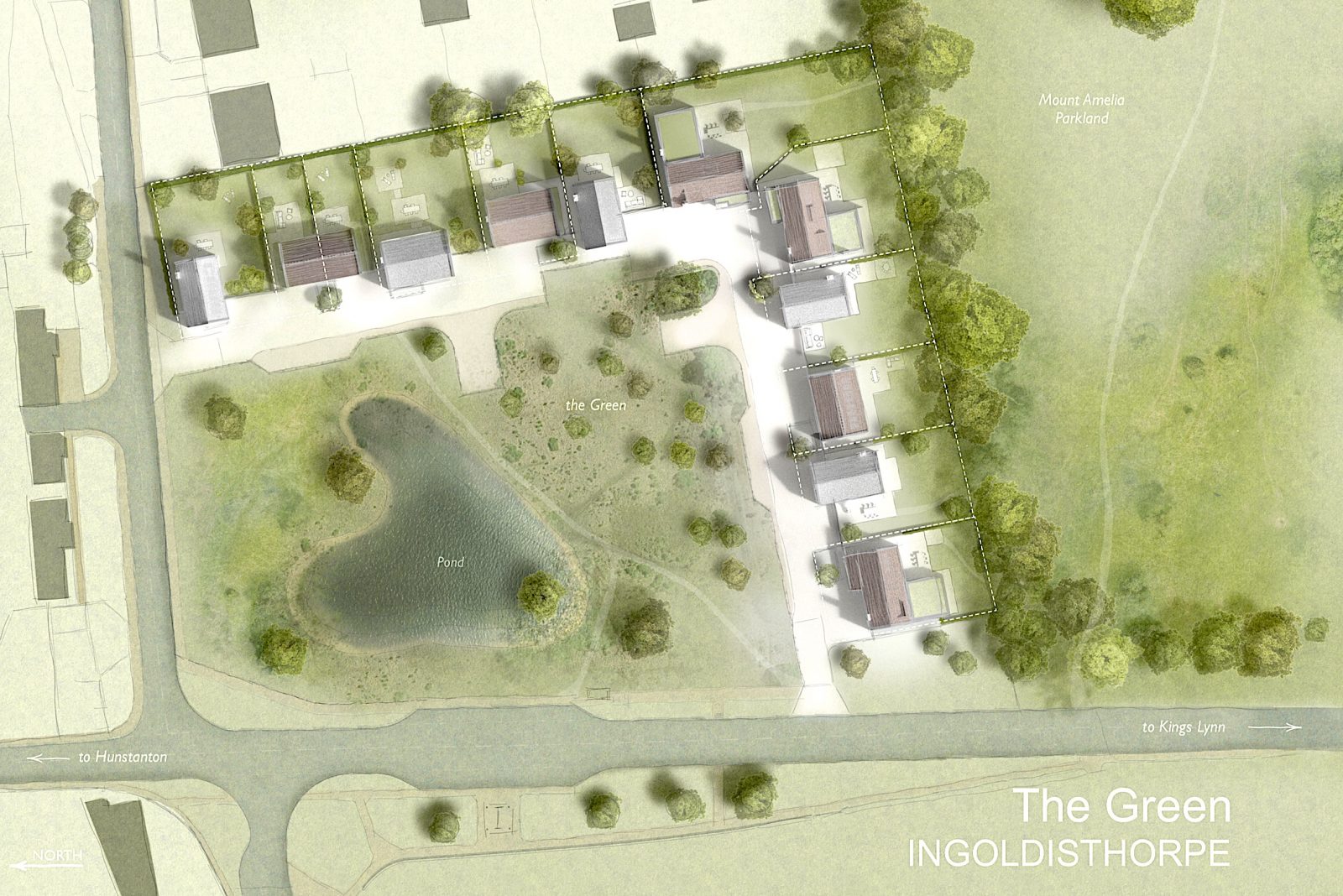 Charlie de Bono, Director at LivedIN, said, "Custom Build is about giving homeowners more choice – giving control back to those who know best how their house should look and work. And we are determined that choice should also go hand in hand with good design.
"Carefully considered designs ensure that the individual houses are an excellent fit, not just for their owners but also that they work well with their neighbours and local communities. The architects have expertly blended an imaginative contemporary design with an understanding of the local vernacular and traditional features. The resulting designs can be customised to individual preferences within a common style that tie the houses together into a cohesive whole."
On Right to Build Day on 30 October, Build It's Self Build Education House was opened at Graven Hill – the UK's largest Custom and Self Build site. Officially opened by Richard Bacon, MP and Right to Build Task Force Ambassador, the house is a permanent resource created by Build It magazine for anyone planning their own project.
Build It's Self Build Education House has been created in partnership with Graven Hill, which will eventually have 1,900 homes onsite, as a unique resource that gives aspiring builders an insight into the process of creating your own home, and importantly, linking the decision made in the journey to financial consideration. This helps illustrate that self builders can create an amazing home for a realistic budget on a modest plot.
As visitors explore the Education House, informational graphics guide them through the magazine's Self Build journey and the practical choices they can expect to face on their own projects – regardless of where they are building. Visitors can also see cut-outs of key structural details and pick up a complete handbook taking them step-by-step through the process of designing and building the Education House, together with a free copy of Build It magazine.
NaCSBA recognises that one of the most significant barriers to people fulfilling their dreams of Self Building is a lack of knowledge, with NaCSBA's Self Build Portal website (www.selfbuildportal.org.uk) an important source of objective advice. Consequently, it welcomes the opening of the Self Build Education House as a valuable resource for anyone interested in Self Building, helping them balance decisions with budgets to get the best possible outcome.
Chris Bates, Editor of Build It said: "Build It's Self Build Education House seeks to inspire the next generation of Self Builders and demystify the process of creating your own individual home. The Education House empowers people to access the Self Build route by helping them understand their design, build and fit-out choices and equipping them with the knowledge they need to achieve a better quality, better designed and better value-for-money home."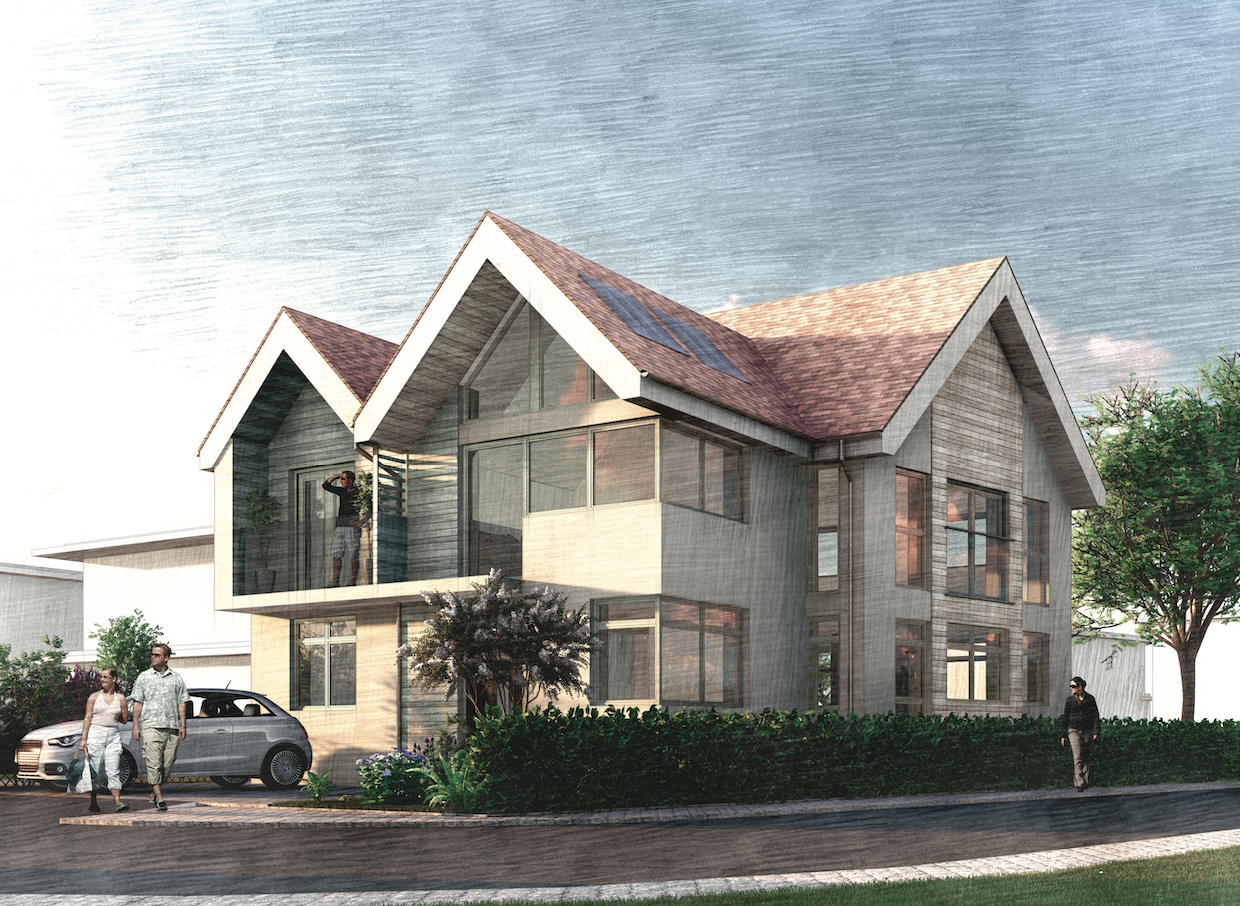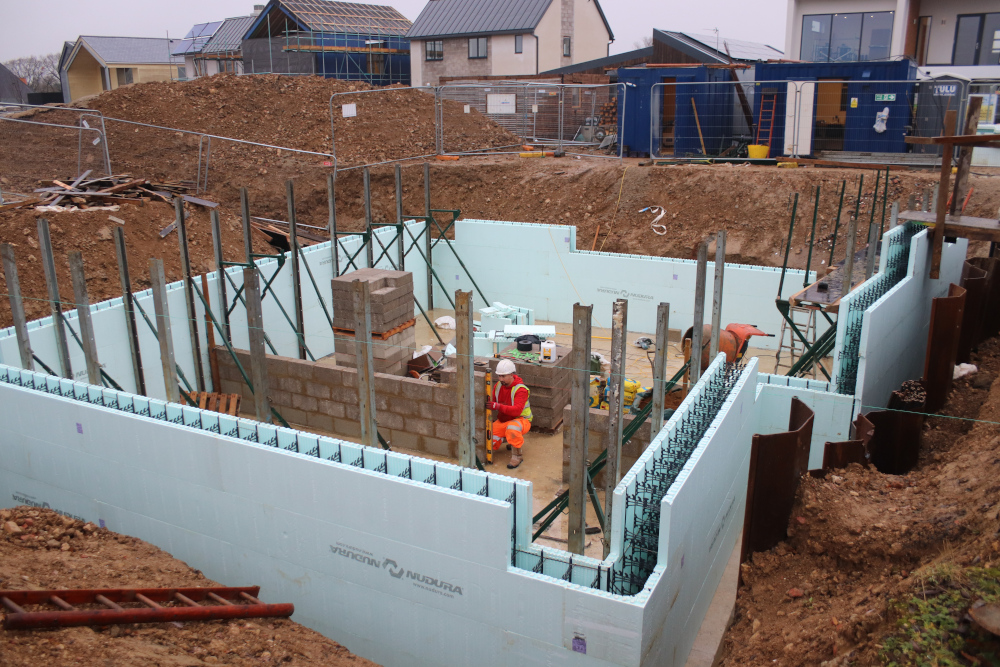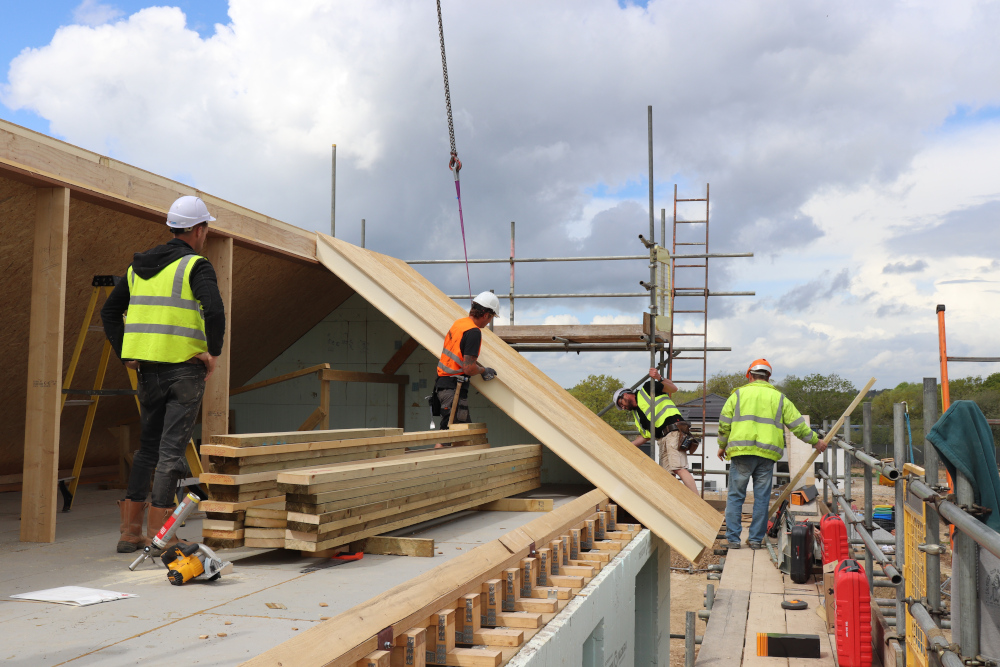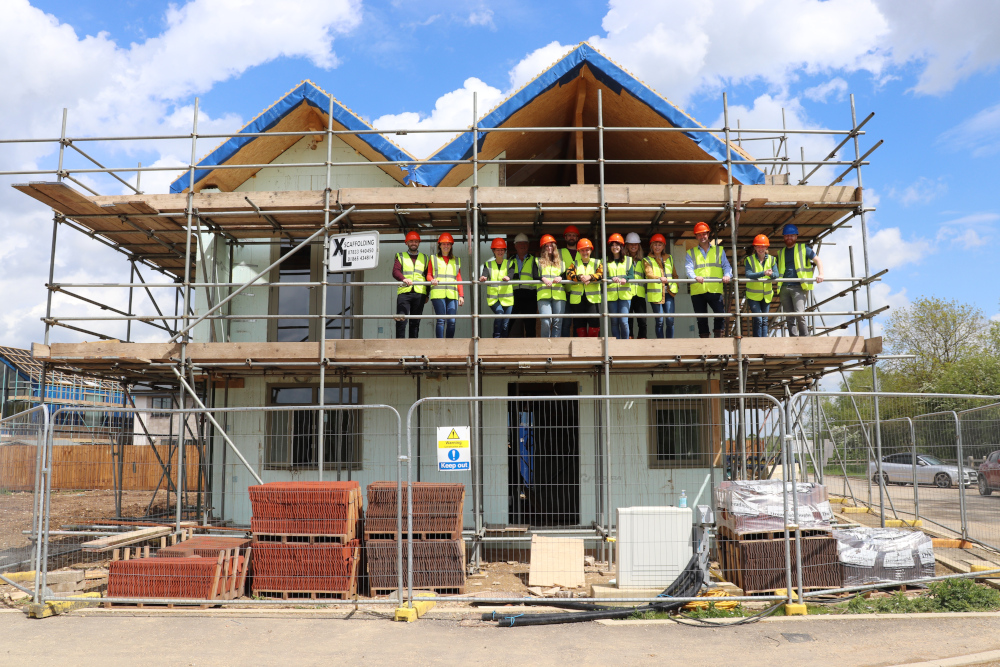 The 30th October 2019 is a crucial date for all English local authorities as it is the first date ever that they have to demonstrate that they have granted enough permissions for the 18,000 people that signed up to the Right to Build in its first year of existence. These are the people that signed their local self build registers, held by their council, to demonstrate that they were interested in building their own home.
The registers are a little complicated in how they work, but essentially the 30 October each year is a cut off point for when planning authorities need to show that they have acted. Each 'base' period works on a rolling three-year period – meaning that from the close of the first register year (the 30 October 2016) councils had three years to act. So the Right to Build Day is the first time we get to see how many plots have actually been granted permission to be built upon.
For the first year this figure was 18,000 – so on 30 October 2019 the authorities should (!) demonstrate that they have granted enough planning permissions to reflect this demand.
To find out what's happening, the National Custom and Self Build Association (NaCSBA) conducts a Freedom of Information request to all English authorities, including county, borough and district councils and national parks. Its last request illustrated that, at October 2018, council's Custom and Self Build activity across the country is very mixed, creating a postcode lottery of provision.
Right to Build Day will trigger the next piece of research. NaCSBA will be tracking activity, finding out the self build heroes and the 'could-try-harder' councils, and be sharing this information with you, the industry and, importantly, government in an attempt to get a more even spread of activity.
NaCSBA believes that Custom and Self Build gives more people more choice in the types of home, and what's it can help encourage the build out of housing as it diversifies supply – an important goal for government as it works to get more 300,000 new homes a year by the mid 2020s.
Andrew Baddeley-Chappell, CEO, National Custom and Self Build Association said: "We've had to wait a long time since the legislation was passed to find out how effective it has been – and Right to Build Day will help clarify the picture. Our annual research and the work of the Right to Build Task Force has helped us to identify good, bad and some downright ugly performance from Local Authorities, and we will hold the government to its commitment to consider taking further action including possible changes to legislation if they do not believe sufficient action is being taken.
"Ongoing annual targets will mean local authorities will now need to continue to ensure a regular pipeline of new plots, enabling more wonderful new homes to be built and in doing so create a virtuous cycle of increased public awareness, increased opportunities and increased supply of custom and self build homes. The UK's period at the bottom of the world league for the numbers of custom and self build homes may at last be coming to an end."
The Right to Build – facts:
*The 'Right to Build' places two legal obligations on Local Authorities in England:
1. Under the Self-build and Custom Housebuilding Act 2015 all Local Authorities in England must keep a register of people and groups of people who are seeking to purchase serviced plots of land in the authority's area and to have regard to that register when carrying out their functions. Registers were required from 1st April 2016.
2. The Housing and Planning Act 2016 requires all Local Authorities in England to grant sufficient 'development permissions' to meet the demand for Custom and Self Build housing in their area, as established by their register, on a rolling basis. Permissions equivalent to the number of people registering from 1st April 2016 to 30th October 2016 should be granted by 30th October 2019. Permissions equivalent to the number of people registering from 30th October 2016 to 30th October 2017 should be granted by 30th October 2020 and so on. This includes 18,000 permissions by 30th October 2019.
The Right to Build myths:
There are many misconceptions about the registers:
Signing your self build register means that the planning authority must find you a plot – this is incorrect, as local authorities just need to grant planning permission for one plot to reflect your demand as one person wanting to build,
You can only sign a single register – this is incorrect you can sign as many self build registers as you want, but some charge and some have local connection tests to limit this.
Councils must 'create' plots – incorrect, local authorities have to grant planning permission on plots rather than bring them on themselves, although some councils do do this.
Councils have to manage their own register – again this is not true, councils have a duty to have a register, but can ask a third-party to run and manage it for them,
Councils must link people wanting plots with landowners and developers that have plots – again, incorrect. Unfortunately the legislation requires councils to run a list as a source of evidence for appetite for self building, but not to facilitate this directly by running a service that connects people up.
So why sign the registers?
The Right to Build registers are vital for alerting councils about demand – and they have to consider this. So by signing up you're ensuring that more Custom and Self Build happens in your local area. And the more it happens, the more it becomes normal and accessible, with more people considering it as a route to a new home.
Images: pixabay
Build a Dream Self Build Association (BADSBA) has launched a new simple guide to support anyone searching for a plot, with its Self Builders Guide to Finding a Plot. Self published by the association and written by BADSBA and NaCSBA founder Valerie Bearne, the guide walks you through the process of finding a plot, including common pitfalls.
Easy to access chapters take you through the essentials of plot finding, such as lists of companies and people to contact in your plot hunting endeavours, but also assists with advice about assessing and valuing a plot. This helps you establish the viability of a piece of land as a potential building plot – which can be tricky to ascertain.
Valerie Bearne says, "This accessible guide giving dozens of tried-and-tested techniques that have proved successful for thousands of plot seekers, helping them realise their dream of Self Building. It includes a detailed checklist to assess the practicalities of building on any plot or site, together with guidance on valuing plots, and an overview, of environmental design and sustainability."
Self Builders Guide to Finding a Plot costs £3.95 in PDF format. To order your copy email BADSBA.
BaDSBA also has a guide to helping people build collectively, Get Together and Build Yourself a House. The Association also runs regular South West based events and talks around Self Build.