A self build scheme for six previously-homeless veterans has completed in Leominster, part of a larger 19-affordable homes site.
The project was the result of a collaboration between veteran's charity Alabaré Community Self Build and social housing provider Stonewater
The scheme was focussed on creating opportunities for the veterans to support them with skills and experience as they worked alongside the contractor, J Harper & Sons. This provided them with the skills to support their return to work as well as providing them with a sense of pride combined with the security that comes from having a home. 
The homes were made available to the veterans to rent, with most moving in just before Christmas.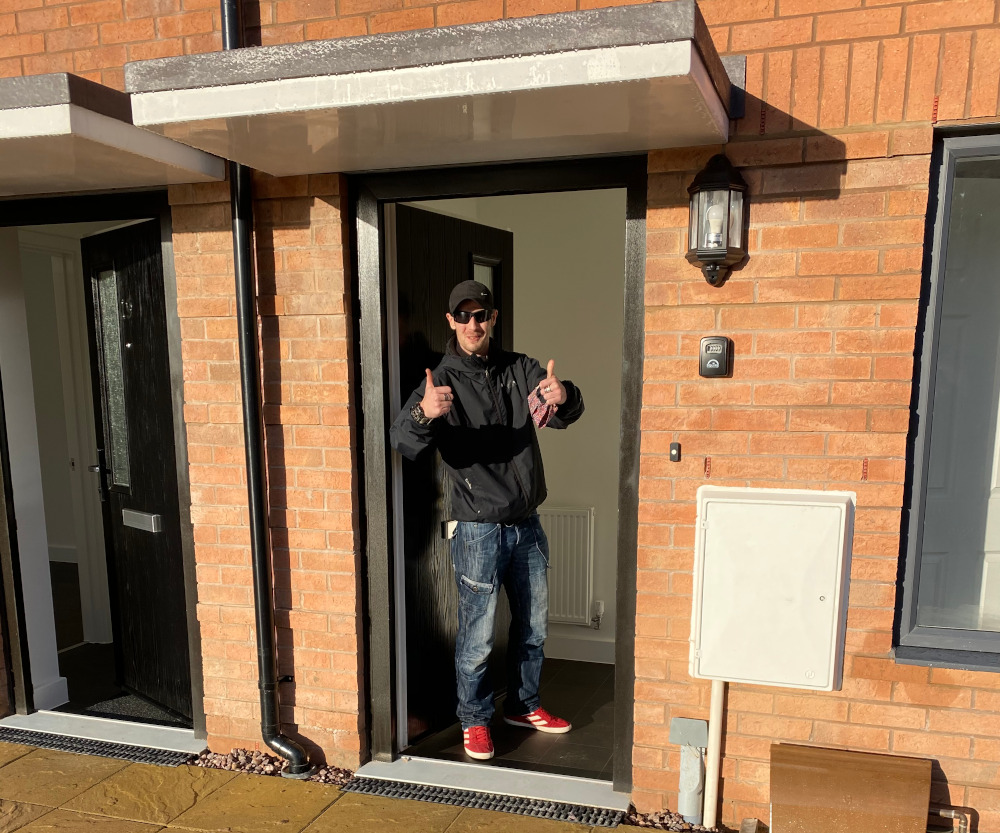 The scheme took 19 months to deliver – continuing through Covid19, and used land that been occupied by 1970s maisonettes coupled next to a piece of under-utilised land.
Dwain, one of the veteran self-builders (pictured), said: "This scheme has changed my life. Only last year I was sleeping rough with no hope and my health suffered. Now I have got my self-esteem back and I am going to have a home I can bring my children to and celebrate Christmas together.
"I have also gained qualifications and work experience that will help me get a new job, and support me and my family. It's been fantastic and thank you all."
Matthew Crucefix, Director of Development (South and West) at Stonewater, explains more: "For us, collaboration has been the key to success for this project. This scheme highlights how local organisations, councils and charities can work in partnership to make a difference together and provide much-needed affordable homes for those who need them the most.
Ken Hames, Chief Operating Officer of Alabaré's Community Self Build (Veterans) scheme describes how veterans have benefitted from being able to build their own homes. "Self Build has two aspects to it. The obvious primary outcome is a number of dwellings for veterans in housing need. But more importantly, the veteran self-builder rebuilds their life by building their home. The site itself becomes a platform for recovery and transformation, leading to work and independent living."