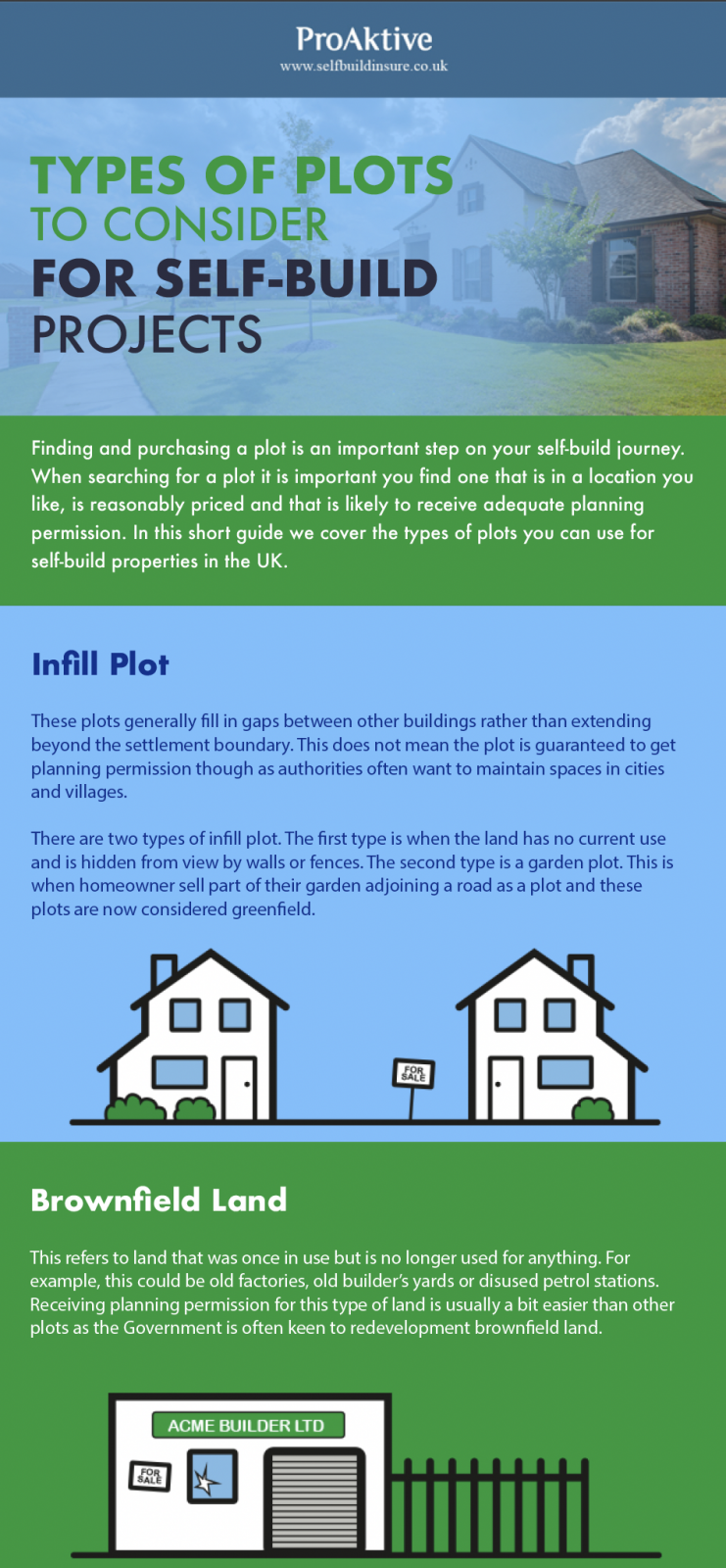 Anyone coming to self build for the first time will know that finding a plot can be the biggest hurdle in getting a project off the ground. 
There have been many initiatives to support the process of finding land for developing on. First off, NaCSBA would advise anyone to sign up to their local self build register, which every council in England must host (but not in other countries of the UK). 
You can find your register on our Right to Build Portal page, where you'll also find some FAQs about what this will and won't do for you. In addition, there is a template complaint letter if you need it, if your authority applies tests or charges which you feel are unfair. 
Help and advice
You'll find lots of other advice to get you started on our 'How to Build' support pages, including advice about finding land and plots. 
But NaCSBA member ProAktive insurance has produced a handy infographic on different types of plots, which you may also find of use in understanding the issue of types of land. 
We love their clear approach, but would point out that unlike greenfield (or fields) or brownfield, Greenbelt does in fact refer to an allocation of land by type and is specific planning term. This land has been specifically designated as a buffer to prevent cities and towns sprawling into the countryside. However, it is not all green and lovely, as it can include previously developed land too. 
It's highly emotive, but also raises many issues as most Greenbelt was established many years ago. However, local plans do often review Greenbelt, so the situation can change. 
Have a look at Urbanist Architecture's handy map of Greenbelt land to get an idea of what is around you. We can't vouch it's 100% accurate, but it is a useful starting point.