An exciting new opportunity has come to market for anyone wanting to Custom Build in Norfolk, with a 10-plot custom build development in the coastal village of Ingoldisthorpe.
Custom build enabler LivedIN has worked with the landowner to create a legacy community for the village, with homes designed by architects Project Orange, and landscape architects AREA.
Being Custom Build, the plots are serviced, with the infrastructure undertaken by LivedIN, and buyers manage the build process themselves. Although pre-designed, purchasers are able to customise their home from a range of choices, both externally and internally. The plots for the houses, which range between 3-5 bedroom, are currently available via Sowerbys, starting from £150,000 for the plot with the smallest house of 136 sqm.
Custom Build at Ingoldisthorpe
Custom Build approaches vary site-by-site, but for buyers at Ingoldisthorpe the following process has been set out:
Serviced plots are being sold with planning permission (ready for homeowners to start building their own home),
homeowners do not need to hire an architect to design the houses – the homes are pre-designed by award-winning architects Project Orange,
homeowners are able to customise elements of each home, following the design code (see the picture, below, showing the palette of materials), which outlines how the appearance of each home can be altered, in terms of windows, sky lights, cladding options and solar panels. The interiors can be open plan or more contained options.
This route to home ownership offers choice and flexibility that's not typically available in the open market, but takes a lot of the legwork out of the process of commissioning your own home from scratch. By pre-designing the houses and allowing some flexibility, homeowners get the best of both worlds. It also means that the development has been designed as a whole, fitting the bespoke contemporary designs into the local rural setting.
Part of the ambition in creating a legacy community is about enhancing the village setting, and the houses sit around a new village green with an extended farm pond, creating a new heart for the community.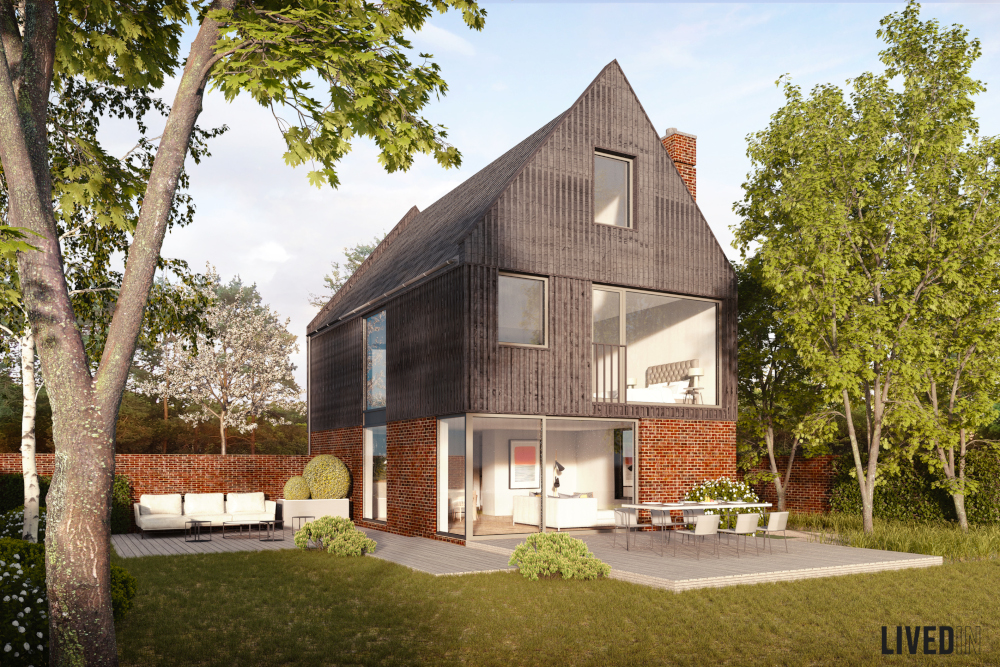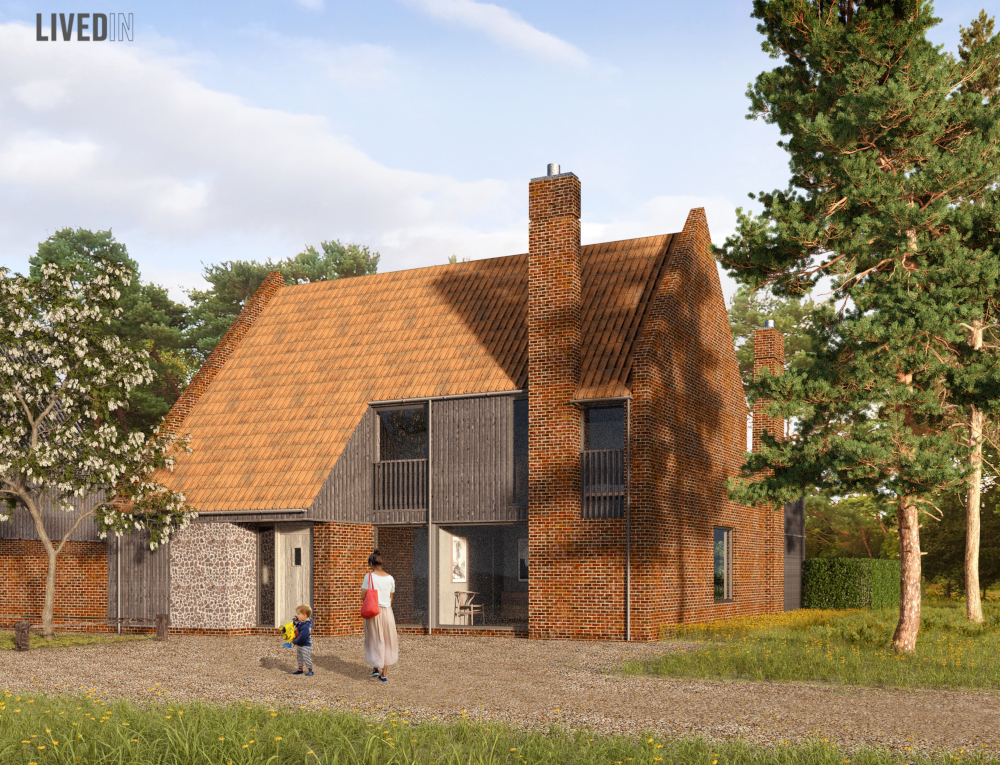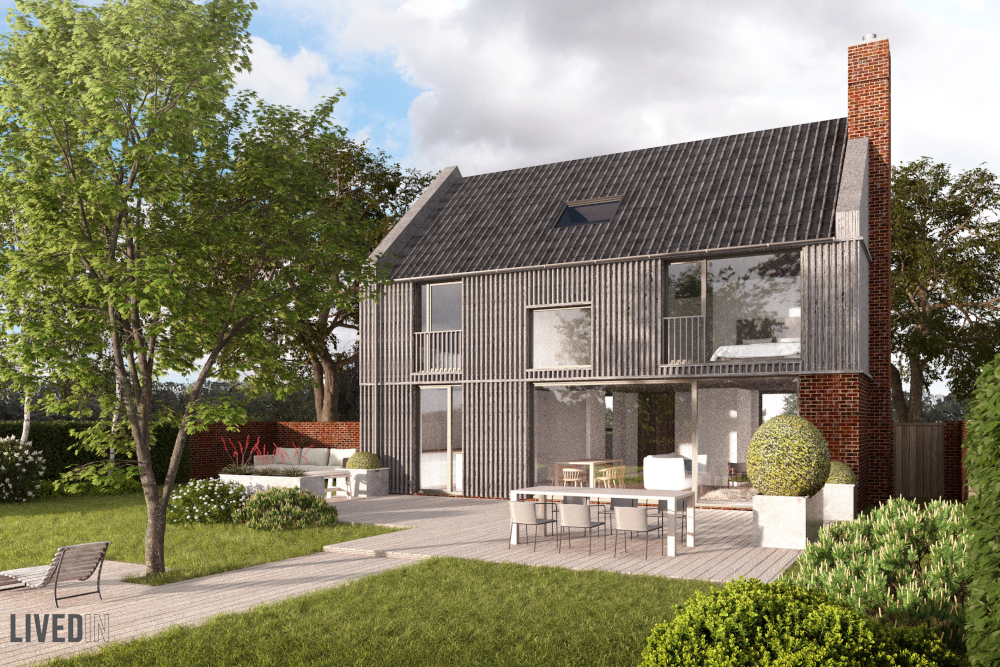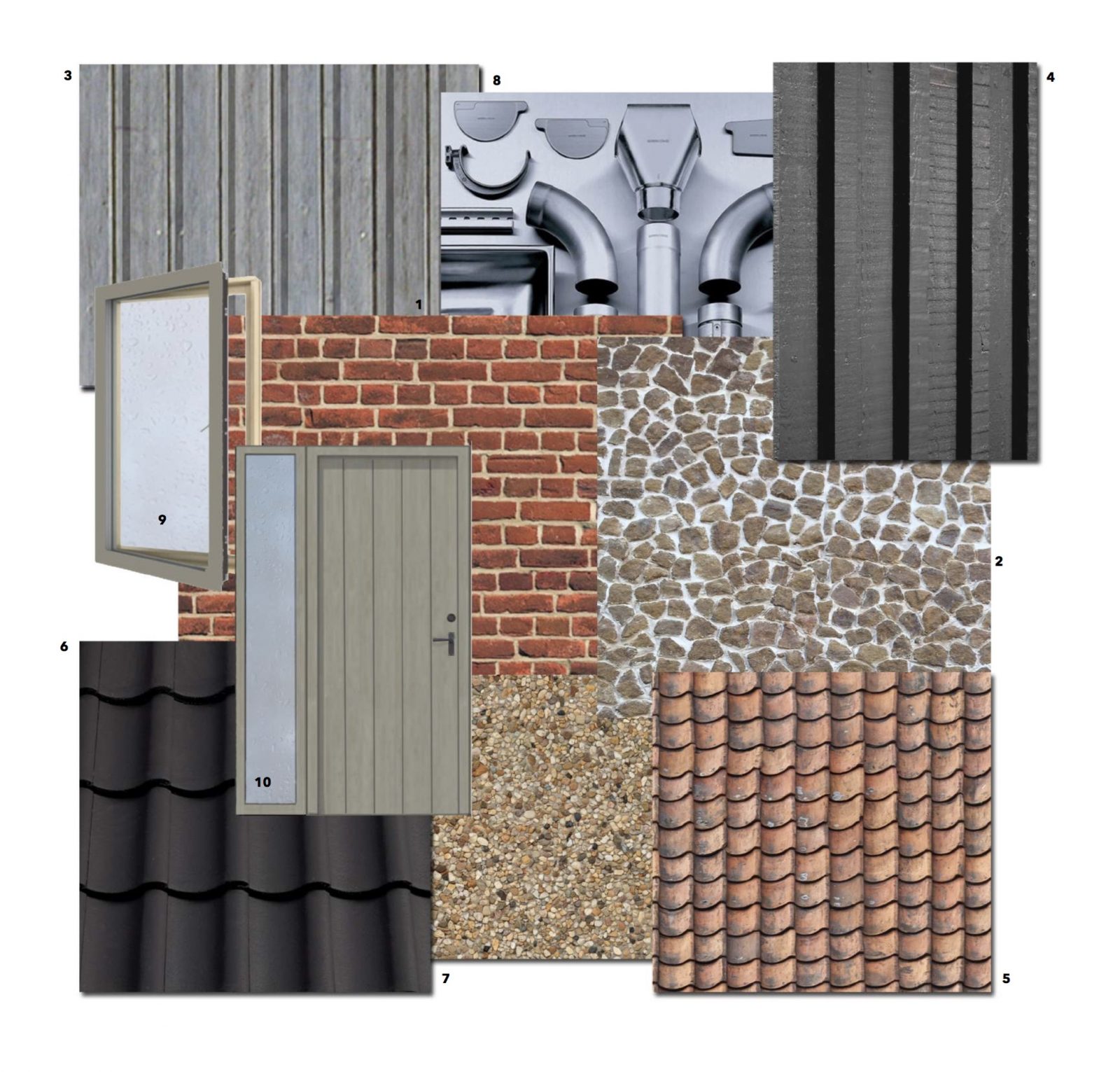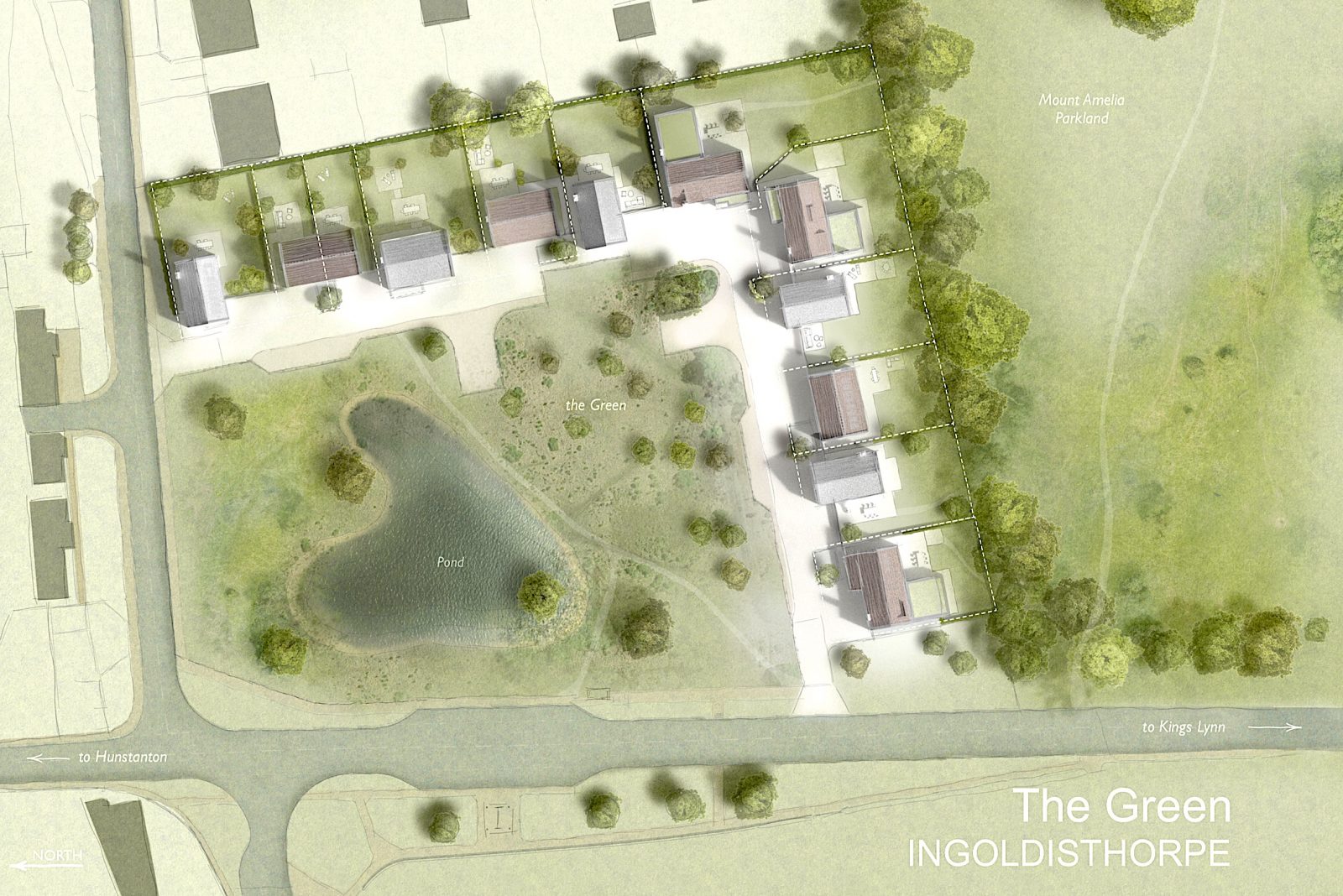 Charlie de Bono, Director at LivedIN, said, "Custom Build is about giving homeowners more choice – giving control back to those who know best how their house should look and work. And we are determined that choice should also go hand in hand with good design.
"Carefully considered designs ensure that the individual houses are an excellent fit, not just for their owners but also that they work well with their neighbours and local communities. The architects have expertly blended an imaginative contemporary design with an understanding of the local vernacular and traditional features. The resulting designs can be customised to individual preferences within a common style that tie the houses together into a cohesive whole."