Anyone interested in building in East Sussex will be interested to learn that Leaper Land Promotion has submitted a planning application for 22 serviced plots at Horam.
The proposals, which include eight affordable homes, were submitted to Wealdon District Council following consultation with local residents, and has now been validated. You can see the application on the council's website.
Anyone wishing to build their own home are encouraged to leave positive statements of approval for the site, to help counter the inevitable objections that all planning applications attract.
Set on a 0.8 hectare site, is on the south of the village of Horam, set between recent housing and the Sussex countryside. The homes have been designed by award-winning architect Pollard Thomas Edwards and planning consultancy Rural Solutions, working in conjunction with the land owner.
The homes will offer a range of choices in the homes, including a palette of designs and materials that buyers can use to customise their design. This will create a sustainable and valuable new addition to the village that the Leaper believes will be an asset for the future. The inclusion of custom build as well as affordable homes will increase housing choice in the town for existing and new residents of the village.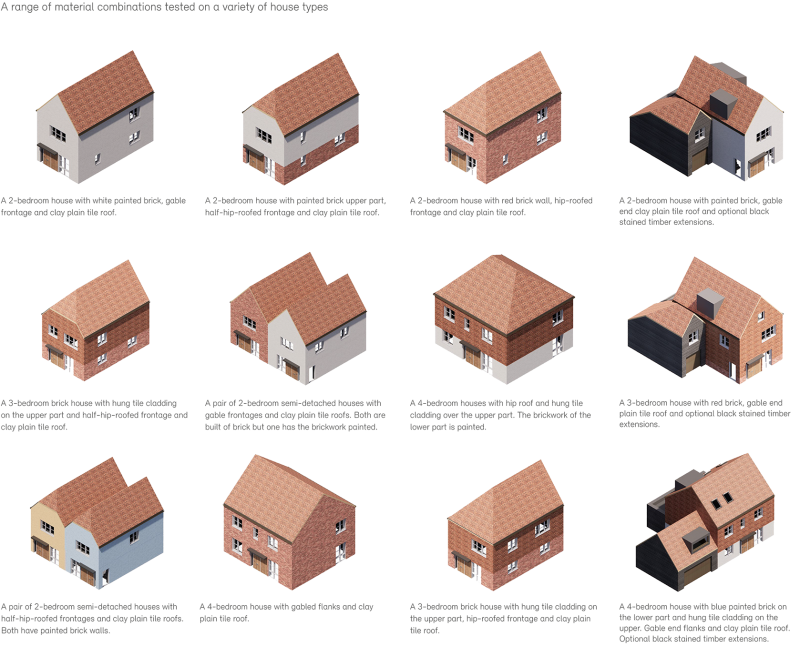 The design has been carefully framed to boost local biodiversity across the site to connect with the woodland buffer zone between the site and the open countryside.
"Leaper's latest self and custom build scheme at Horam in East Sussex falls within a draft updated village development boundary and was supported at pre-app. A detailed design code has been developed to best reflect the local vernacular architecture and the scheme if approved will provide much needed plots for the local area," says Ben Marten, Director of Leaper Land.
Find Wealden District Council's Self Build Register on the Right to Build Portal
If you have land that you think would be suitable for custom or self build, get in touch with Leaper Land.
Images: Pollard Thomas Edwards/Leaper Land