Super sized custom and self build development Graven Hill has teamed up with Iconic Development Group to offer would be self builders the option of building a turnkey ICF-constructed home on the site.
Iconic offers a unique one-stop shop service, offering self-builders everything they need to build their insulated concrete formwork (ICF) home. A turnkey home refers to the fact that the self builder commissions the home, and then it is entire built and fitted out by the developer, and handed over as a completed home. The owner simply 'turns the key' and moves in!
Iconic can take projects from the earliest stages of financial planning, offering expert advice that continues right through to construction.
Founded by Dheeraj Malik and Sanjeev Basra in 2018, Iconic Development Group focuses on providing high quality homes at competitive prices.
The pair already built their own homes  at Graven Hill, an experience that adds to their decades of knowledge and skills in construction.
Iconic Development Group is building six homes at Graven Hill, and plans to build  20 houses at the site in the coming years.
In addition to working with self-builders more generally, they work with a range of developers using ICF, and are able to offer fixed price design and build service.
Gemma Davis, Customer Experience Director at Graven Hill said: "Over the past 18-months, we've seen people rushing to adapt their living space to home working. Realising that this 'new normal', is here to stay, many now feel these temporary solutions aren't suited to post-pandemic life.
"Working with suppliers like Iconic is so refreshing; they share our belief that everything in your home should be designed and optimised based exactly on how the individual or family like to live. Our partnership allows us to ensure each self and custom build project is tailored to an individual's lifestyle, environmental objectives, and budget."
Dheeraj Malik, Co-founder of Iconic Development Group Ltd said: "Our initiative was born out of a desire to help others, based on our personal experiences of self-building at Graven Hill. Through our partnership with GHVDC, our experience, skills, and knowledge allow us to provide fixed price design and build services, which help self and custom builders achieve their dream homes."
Malik continues, "We foresee a greater demand for bespoke properties in the next decade, especially in towns like Bicester. Not only can people have easy access to major cities like London, Oxford, and Birmingham, but they can also hand-pick elements for their dream home without paying hefty city prices."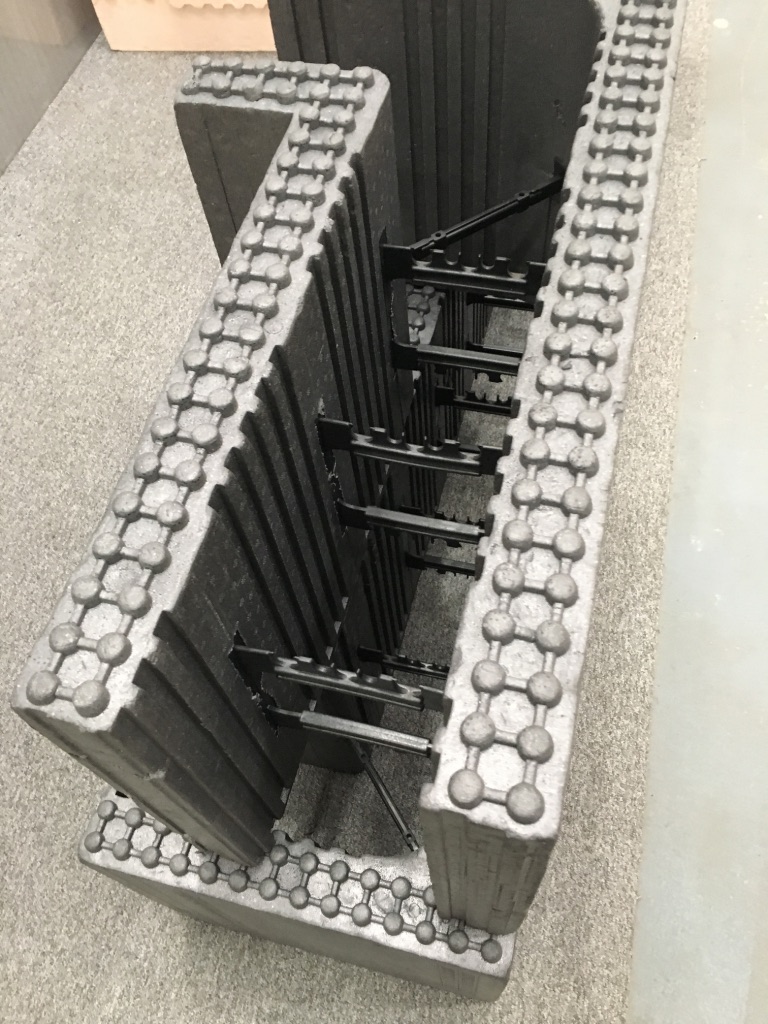 ICF is an easy system to build with, that involves using large hollow blocks that are stacked to create walls. The expanded polystyrene blocks interlock to create a formwork with a cavity that flows around the entire building. Once built, this is then pumped full of concrete, which, once dry and shuttering is remove, creates a robust structure with great insulation values.
Self-builders may be able to get involved – should they wish – with a bit of training from your supplier. The finished building can be clad in render, or a material of your choice.