NaCSBA member lapd Architects is working with several self builders on projects at Graven Hill, Oxfordshire – the UK's largest self and custom build site. We're following one family's journey to their dream home in this blog.
In the first instalment Stef and Pauline, lapd Architect's self-build clients, had just finished the concept design and planning stage at Graven Hill. Read Part one.
Technical drawings, by providing construction information and proving that the design stands up to building regulations, allow professionals to price for and construct the self-build home. 
Stef and Pauline worked with lapd Architects, who co-ordinated the process, especially by working with the structural engineer. This co-ordination makes sure the design is seen through, as envisioned, and that the calculations have been completed as required.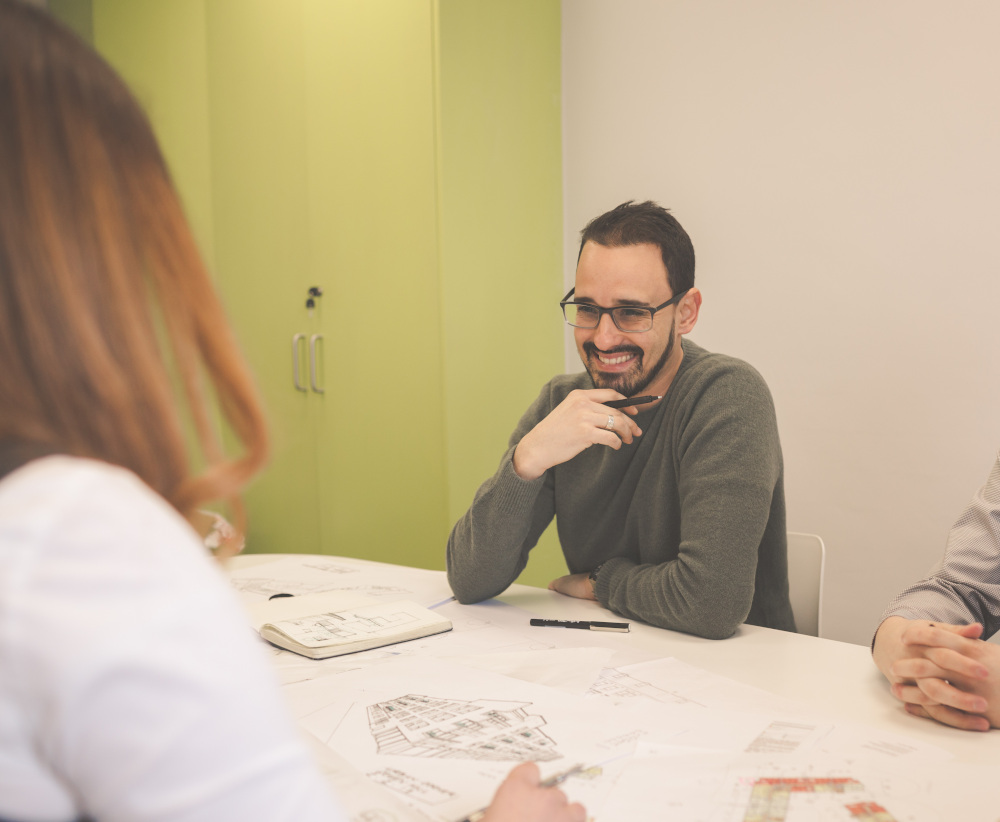 lapd Architects were also liaising with Graven Hill on Stef and Pauline's behalf to make sure that all the elements of the Golden Brick were moving in the right direction at the right time. Stef and Pauline were deciding upon which contractor should build their dream home at this point too. 
Many different cogs are in motion at this moment in the self-build process, so it is important to be working with professionals you trust. lapd Architects have created a useful Ultimate Graven Hill Self Build Checklist to help lay out what happens when, and what self-builders need to be thinking about at different parts of the process.
Stef and Pauline decided that Drewett and Hunt contractors would be the ones that were the builders of their project. lapd Architects had worked with Drewett and Hunt on Build It's Self Build Education house, so there was already a good working relationship between designer and builder. 
They had a working understanding of the Graven Hill process, and Stef and Pauline felt like they could place their trust in them to take their designs from paper to final structure.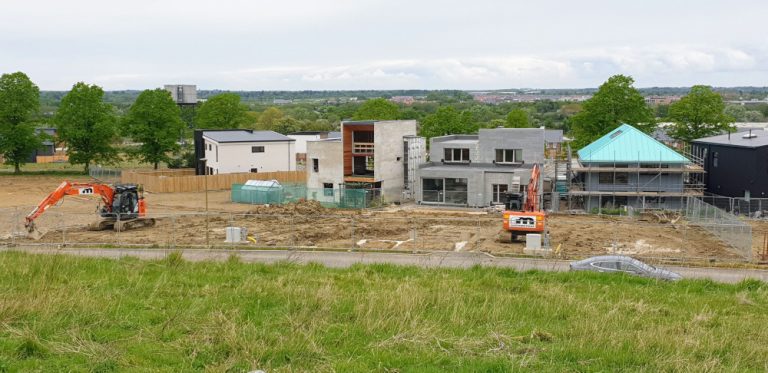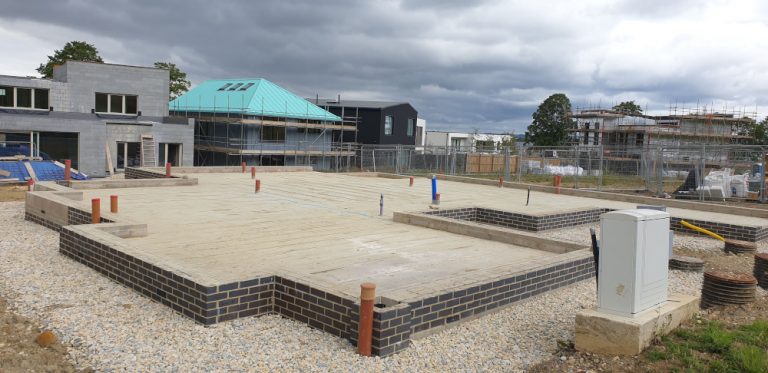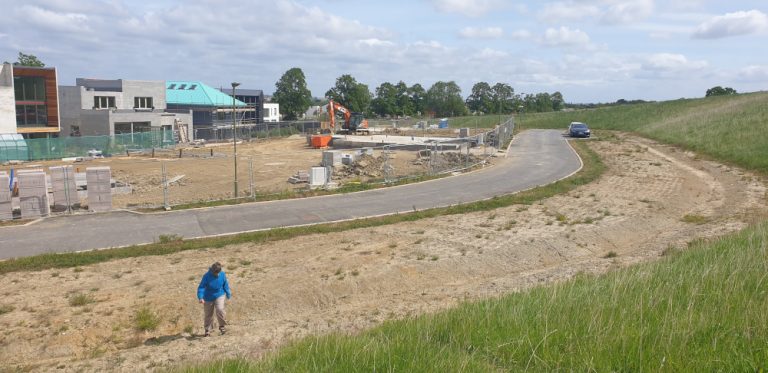 The 'Golden Brick' process
There are two separate construction phases in the Graven Hill timeline: the above ground works and the below ground works. The works that happens underneath the home come under a Graven Hill specific process called Golden Brick. 
In short, this means that Graven Hill are responsible for providing the house foundations up to DPC (Damp Proof Course) level which includes the foundations plus the first brick layers. Gas and Electric services, among other amenities, are also put in place at this point. Buying your self-build plot through the Golden Brick process that is in place at Graven Hill allowed Stef and Pauline to buy the plot, plus Golden Brick foundations, as a VAT exempt purchase.
Both Opinder, director at lapd Architects, and Nick, director at Drewett and Hunt, worked alongside the Graven Hill team that were constructing the Golden Brick foundations to ensure everything was present and correct. 
Stef and Pauline were incredibly excited at this point, being able to walk along their, as yet unbuilt, ground floor and get a sense of how big their home would be and where it would stand. It was an important checkpoint along the journey to their completed dream self-build home. 
The exchange of the plot was another massive moment for Stef and Pauline. The foundations, up to DPC level, being completed, it was now time for them to take ownership of their plot. 
Looking at this space, full of possibilities, with their designs in front of them, was a moment of real excitement. Things started to move. The scaffolding was going up on site. Cranes were lifting timber frame panels to where they needed to go on their plot.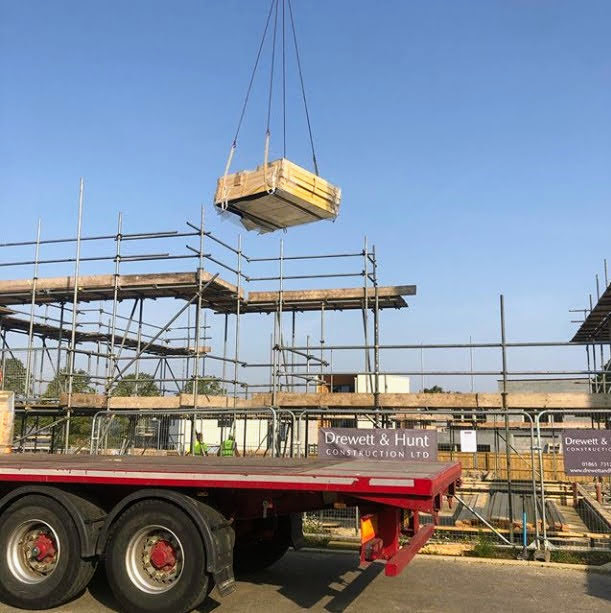 Stef and Pauline are now well and truly on their way to building their dream self-build home. In our next blog we will be seeing what the start of a build on site looks like at Graven Hill, watching as the first components of the timber frame are put up on site.
For more information about Graven Hill, why not find out more about the award-winning Build It Self-Build Education House, designed by lapd Architect's very own Opinder Liddar