A new biography has been published sharing the work and vision of Walter Segal, a leading figure in self build in the 1970s when he created several projects, including a whole estate of self build homes, in London. Walter Segal: Self Built Architect 
In the book, author and friend of Walter, John McKean tells the story of Segal's life (1907–85) life, covering his youth and early architectural career in Berlin, before exploring his unique approach to architectural practice – and, specifically, to everyday housing. The book takes in Segal's work in Switzerland, Mallorca and Egypt, before reviewing his post-war building career in England and the philosophy that drove his work. This included a commitment to self building, which led to him creating a self build community in Lewisham, London (above and below). This has now become a reference point in every historical review of self build in the UK.
Overtime Segal became interested in coming up with the best dwellings for 20th-century towns and his concern for the empowerment of ordinary citizens – and crucially this involved giving them the ability to build their own homes.
Alice Grahame follows with an exploration of the enduring impact of Segal's timberframing method, looking at how this has led to the possibility of making, and then living within, communities where houses are constructed with a flexible, easily assembled and planet-friendly building system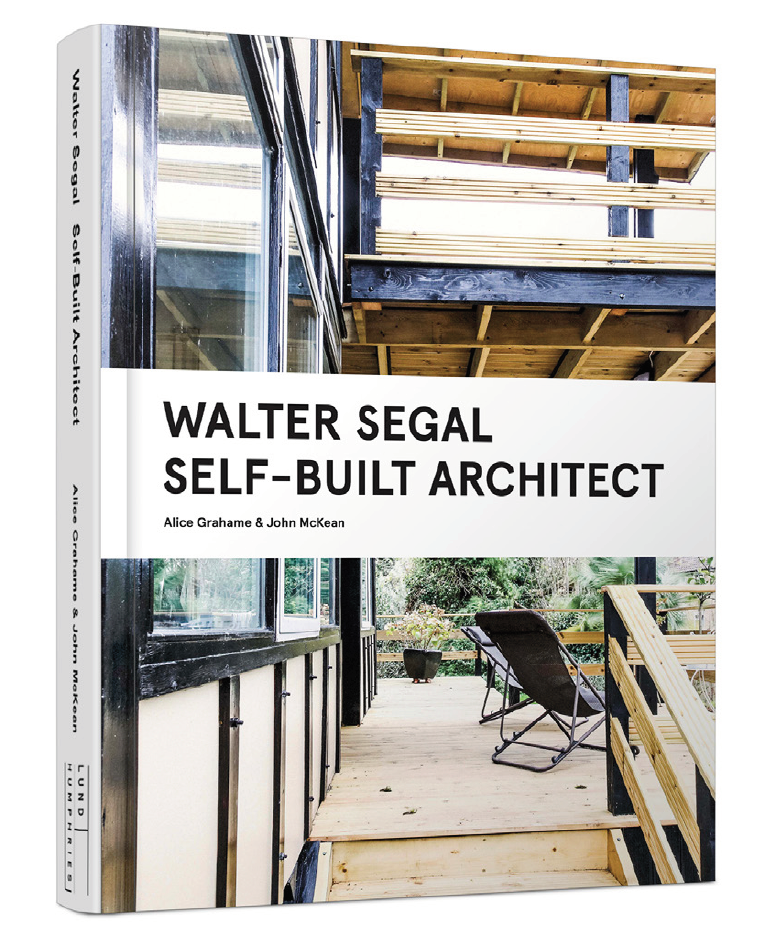 "This book is a huge pleasure because it reveals the man and revels in his energy and wit. It is also a delight because it is so authoritative, written by the two people who know Walter Segal's life, personality and work better than anyone."
Kevin McCloud,Designer, writer and presenter of Channel 4's Grand Designs
The book costs £45, but Self Build Portal users can use the code SEGAL20 to get 20% off at checkout at www.lundhumphries.com  (valid until 30/9/21)
About the authors:
A Professor of Architecture at the University of Brighton for 11 years, John McKean wrote the first monograph on his friend Walter Segal over 30 years ago. 
Alice Grahame has written about Walter Segal in The Guardian and architecture and design magazines. She curated an exhibition about Segal – Walters Way: the Self-build Revolution at the Architectural Association Gallery in London.
Image credits: Alice Grahame