The Cambridge cohousing scheme, Marmalade Lane, has won the top award at the Royal Town Planning Insitute's Awards 2020, adding to its already sizeable list of awards. Marmalade Lane was awarded the RTPI's Silver Jubilee Cup having been entered by Greater Cambridge Shared Planning Service and development company TOWN, which is a NaCSBA member.
A first for Cambridge, the Marmalade Lane cohousing scheme was given the top prize as the judges felt that it demonstrated the value of community-led housing and a collaborative approach to planning.
The judges commented that the development puts the needs of the residents at its heart, and has created a distinctive and sustainable neighbourhood that was full of character.
Sadie Morgan, design industry leader and Chair of the judging panel, said: "Marmalade Lane shows the importance in new housing developments of greater local participation, increased opportunities for accessing nature and the prioritisation of people over cars – its design has helped create a place with a genuine sense of belonging and a rich local culture that harnesses the humour and warmth that are so vital in these challenging times."
Marmalade Lane
Cambridge's first cohousing project has its roots in the aftermath of the 2008 financial crisis, when the developers left the land in limbo. A cohousing group had formed in Cambridge, then called K1 Cohousing, and was looking for land, and the council supported the process of allocating the site for cohousing.
Working with community housing consultants Stephen Hill and Adam Broadway, they paved the way for the group to create Marmalade Lane and build the homes that supported them in the way they wanted to live.
Rather than pursue self build, Town was brought on as the developer, working with Mole Architects and Scandinavian eco-house builder Trivselhus to design and build the scheme on behalf of the residents.
The project is made up of 42 homes, customised to the residents preferences, but using a limited system of choice to ensure designs were replicable and cost-effective. This resulted in three house types, with 27 layout options, with mortgage finance provided by Ecology Building Society.
The result is a scheme of terraced houses and apartments, set around shared gardens and a pedestrianised play street, with a common house for socialising and cooking shared meals, should people wish to eat as a group.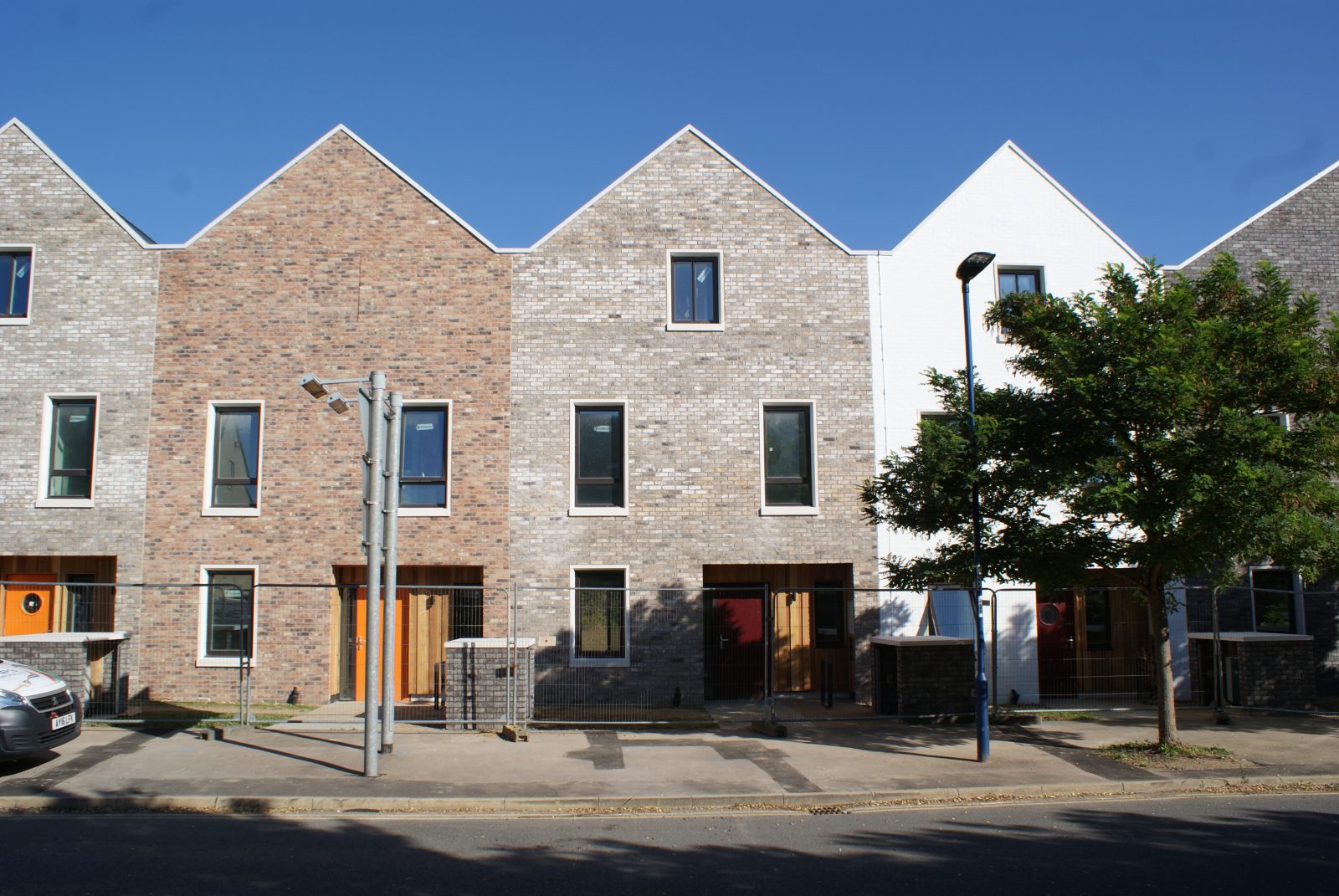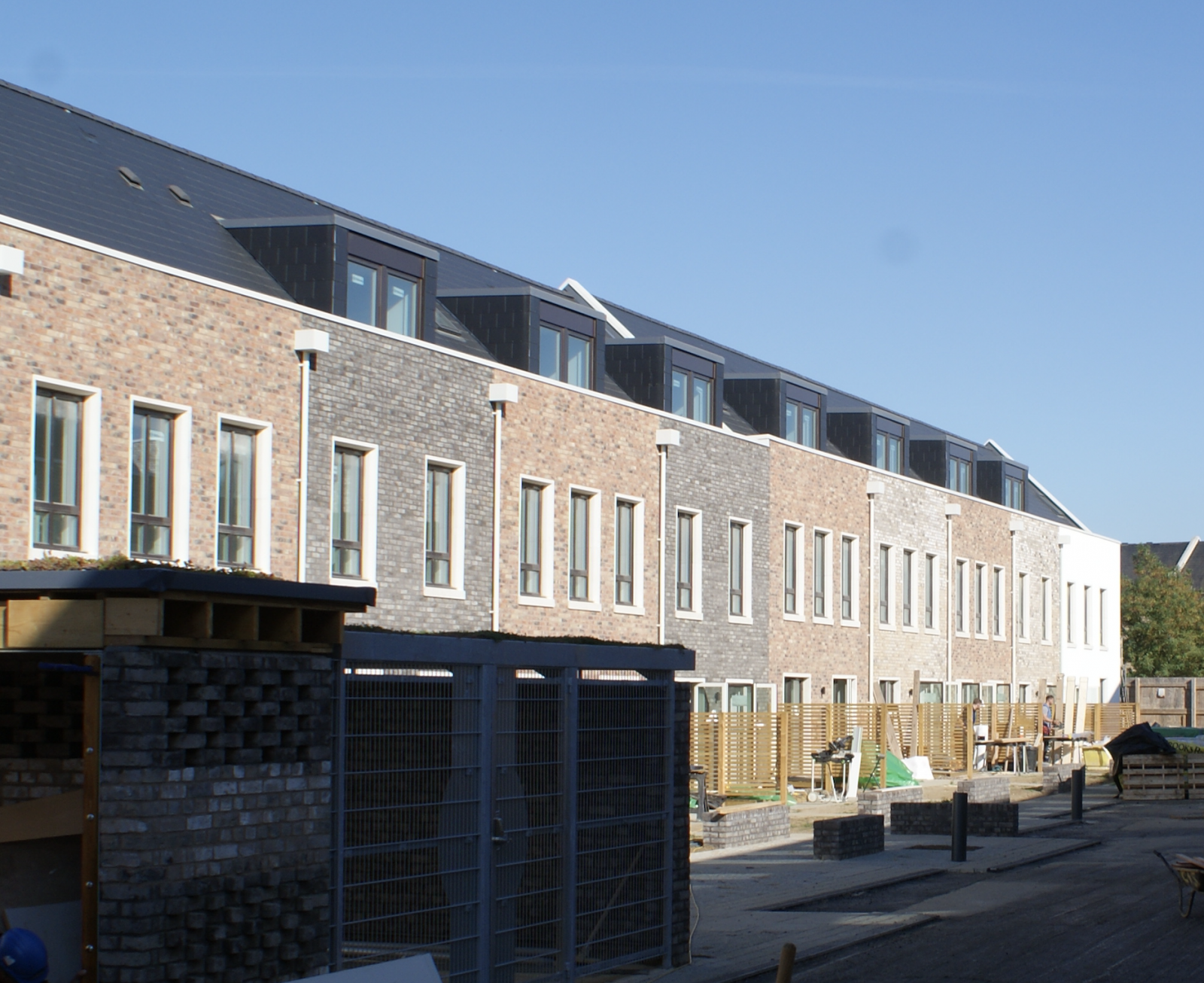 What is cohousing
Cohousing is a form of community-led housing, where people come together to build and live in an 'intentional' community, with shared values. This may work with other community solutions, such as a Community Land Trust – which holds the land the project is built on in perpetuity, although this is not the case at Marmalade Lane.
A core principle is that most cohousing projects have shared elements. These often include a common room for socialising, but may include shared guest suites to keep spare rooms to a minimum, laundries, kitchens, and shared external design features, such as orchards, play streets, car parks, gardens and so on.
All the houses and flats have their own facilities, such as kitchens, so it is very much based around people wanting to live as part of a community, but they can still live independently. Costs and maintenance of the communal facilities are shared, so there's typically a rosta for jobs.
But it represents a different way of living from the typical UK experience, where people and community underpin the homes, making it a transformative route to housing, that is growing in appeal.