The last few plots are available at Ssassy Property's Springfield Meadows development in Southmoor, offering a low-carbon opportunity to custom build your own home. The development in Oxfordshire is made up of 25 homes, with 15 sold, seven reserved and the last few homes available for purchase.
The homes are being built using Greencore Construction's Biond System, an offsite timber frame method that uses a hemp-lime, which is capable of delivering high performance, zero carbon homes. The homes are all set on generous plots with private gardens and shared outdoor spaces, including a pond and orchard. 15 of the homes on the site are custom build, with nine affordable homes.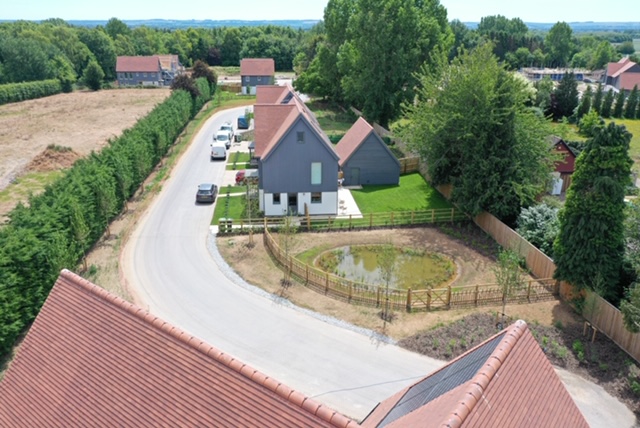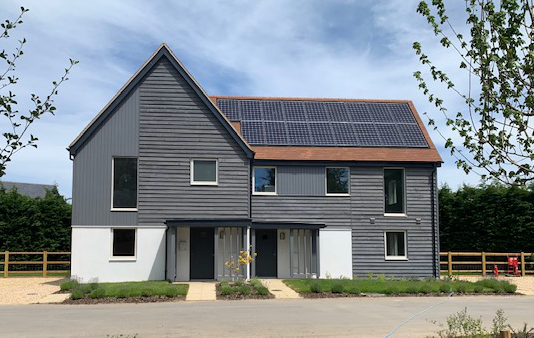 Ssassy's commitment to green technology underpins its projects, and makes Greencore Construction an excellent partner for its green build method. The UK Green Building Council states that roughly 40% of the UK's entire carbon footprint comes from the built environment, with half of this stemming from energy used in buildings and infrastructure, such as roads and railways.
This makes it imperative that new homes should embrace greener methods, that contribute less both during the construction and usage of the building. Check out its guide to climate change in relation to new building and review the carbon impact of the decisions you make on your own project.
Springfield Meadow's green credentials earned it One Planet Living Global Leader status by Bioregional, who stated:
"The use of an innovative construction system using natural materials like hemp will create an approximately 90% reduction in carbon emissions due to construction compared to a standard home in the UK of a similar size."
Ian Pritchett, Managing Director of Greencore, explains the build system. "The timber frame building system is insulated with Lime-Hemp and natural fibre insulation. These natural materials absorb carbon dioxide during growth.
"We also build using the Passivhaus principles to reduce energy use, while integrated solar panels in the roof supply as much energy as the homes requires over the course of a year. To complement this, we incorporate nature as much as possible through working with the Wildlife Trust, provide an electric car club and generally support the new community to live as sustainably as possible."
Have you got land that could Ssassy Property's next custom build site? If so get in touch! 
To start your own dream project sign up to the Right to Build, and if you are not sure what custom build means check out our Routes to Building a Home page for insight.