Any self builder responsible for their site will be interested to read the latest findings from the Health and Safety Executive (HSE), to ensure workers and visitors to their site are safe.
The report found that fatal injuries to UK construction workers have risen 8.3% since 2016/17, with half of these fatalities due to falls from heights.
With such a high-risk factor, it is essential that any self builder – or contractor, carefully plan any work at height, ensures relevant training has been undertaken and that the right equipment is used and procedures followed.
Many self builders like to help on site even if they are not working there in the day – and jobs like fixing gutters and painting can all involve working at height risks.
Safety first
In Great Britain construction is framed in law by the The Health and Safety at Work etc Act 1974, a comprehensive suite of legislation embracing health and safety, and the risk assessments that mitigate risks. And even in line with this, the number of fatalities and accidents is still increasing.
Herts Tool Hire reviewed the data from the HSE (and produced the above infographic), looking at the impact of non-fatal construction accidents on construction industries. Read its analysis here.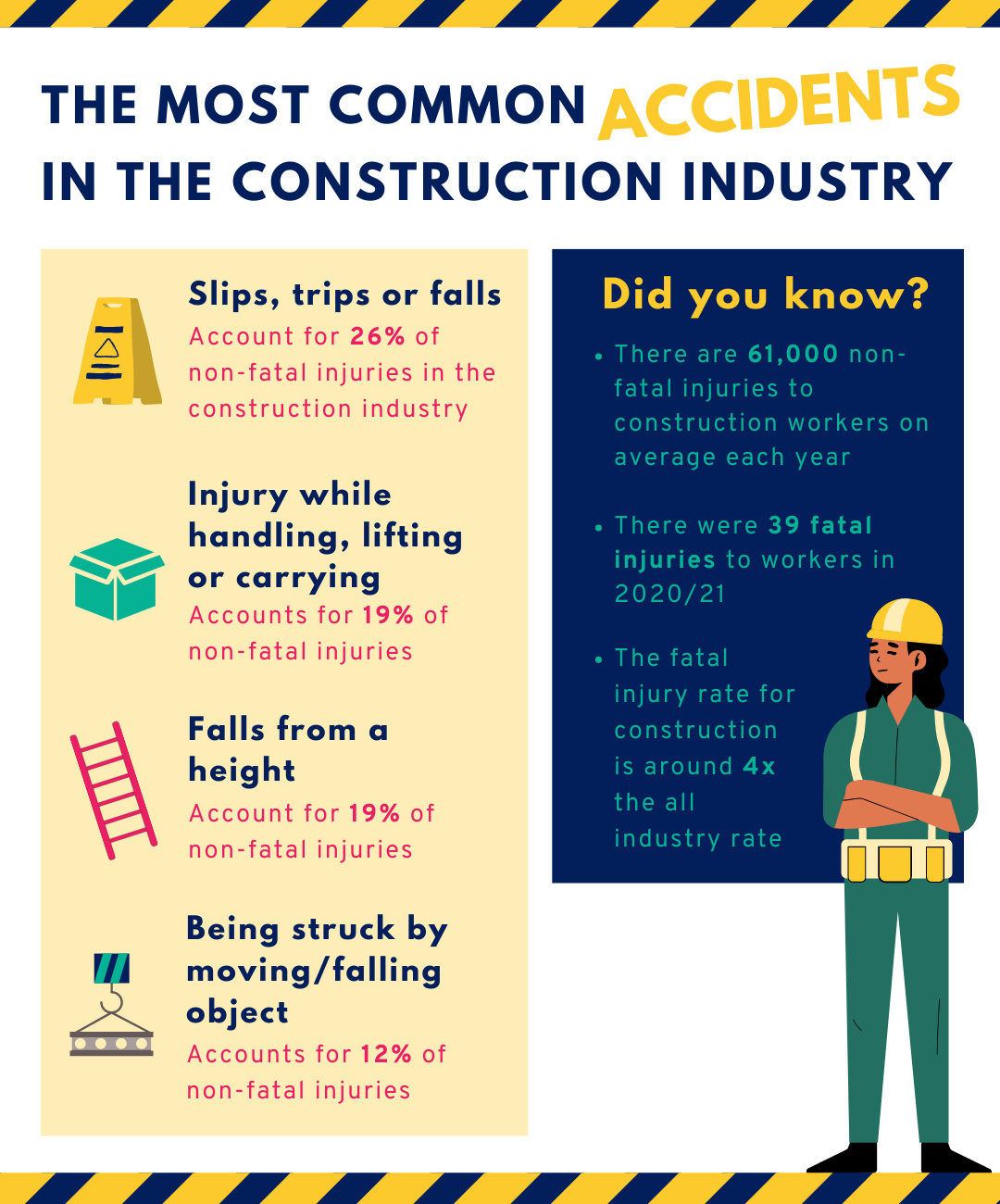 It reported that injuries and ill health cost £16.2 billion in 2018/19 – with 20% borne by employers, 22% by government and the remaining nearly 59% end up being a cost to the individuals themselves. This could be because of the high-number of sub contractors and self employed in the construction sector.