Work has commenced on the infrastructure for the first 18 plots on a 50 home custom build site in the Lake District National Park. The site is being developed by custom build specialist Hugr Homes, which has joined up with timber frame manufacturer Fleming Homes to deliver the timber frame houses.
Wellbank is a unique development in the Lake District National Park in the village of Bootle, with an emphasis on eco-friendly and sustainable homes. Hugr Homes is acting as the enabler, having achieved planning permission, and is commencing with the infrastructure for the first phase of 18 homes. The houses will be provided by Fleming Homes, a manufacturer of bespoke, timber frame homes based in the Scottish Borders.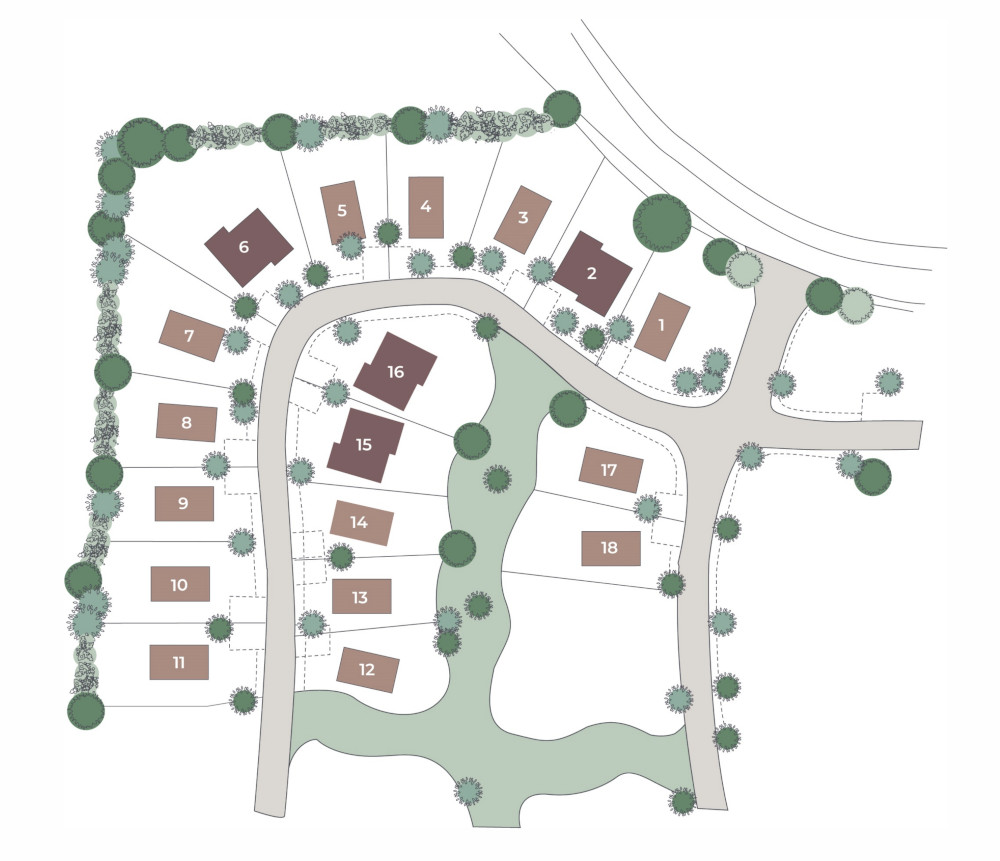 Wellbank, which is about one mile away from Bootle railway station and less than half an hour from Broughton in Furness, will be one of the largest custom build schemes in the UK, with 18 plots available in phase one.
Working with a timber frame manufacturer helps streamline the custom build site, as opposed to a self build solution where buyers are free to commission their own choice of company. Customers will work with Fleming Homes to design their home, working within the parameters of the Design Code, with a choice of plot types on offer for houses and bungalows.
Timber frame is a form of Modern Method of Construction (MMC) that is quick to erect on site, with the the average four-bed family home can reaching wind and watertight in a few weeks, which provides efficiencies when it comes to managing build schedules.
Joe Higginson MD and Founder of Hugr Homes, said, "We founded Hugr Homes to provide more opportunities for Custom Build, and it is all that we do as we firmly believe that the Custom Build model will grow.
"We are delighted to be starting on this site, which is located in the beautiful Lake District National Park. Both the site and the opportunity to custom build your own home is already generating interest, not just locally but also from the wider North West of England. We are also seeing lots of interest from people whose work is now more flexible, with working from home allowing them to relocate to more desirable areas of the country while still continuing in the same job.
"In terms of other sites, we have a site in Culgaith east of Penrith which will be custom build with 13 plots available. We are with Homes England for infrastructure funding on this and hope to be on site later this year."
Sarah Mathieson, managing director of Fleming Homes, said: "We both align on the idea of helping more people live in higher quality homes. What Fleming Homes is keen to do is open-up the possibility of self and custom-building as a real option to more people to achieve more low-carbon, energy efficient, quality homes.
"It's about giving more choice for homeowners to live their lives in homes that meet their aspirations for living and in homes that are ultimately fit for the future."