Anyone with deep pockets in Yorkshire should check out the exceptionally rare opportunity to buy this unusual rural Self Build plot, with planning permission provided under Paragraph 79 (previously Paragraph 55) of the National Planning Policy Framework (NPPF) for a 456.15 sqm home. You can buy the whole site, or just the plot, and the price is a snip at £1,100,000 for the 22.74 Ha combined site!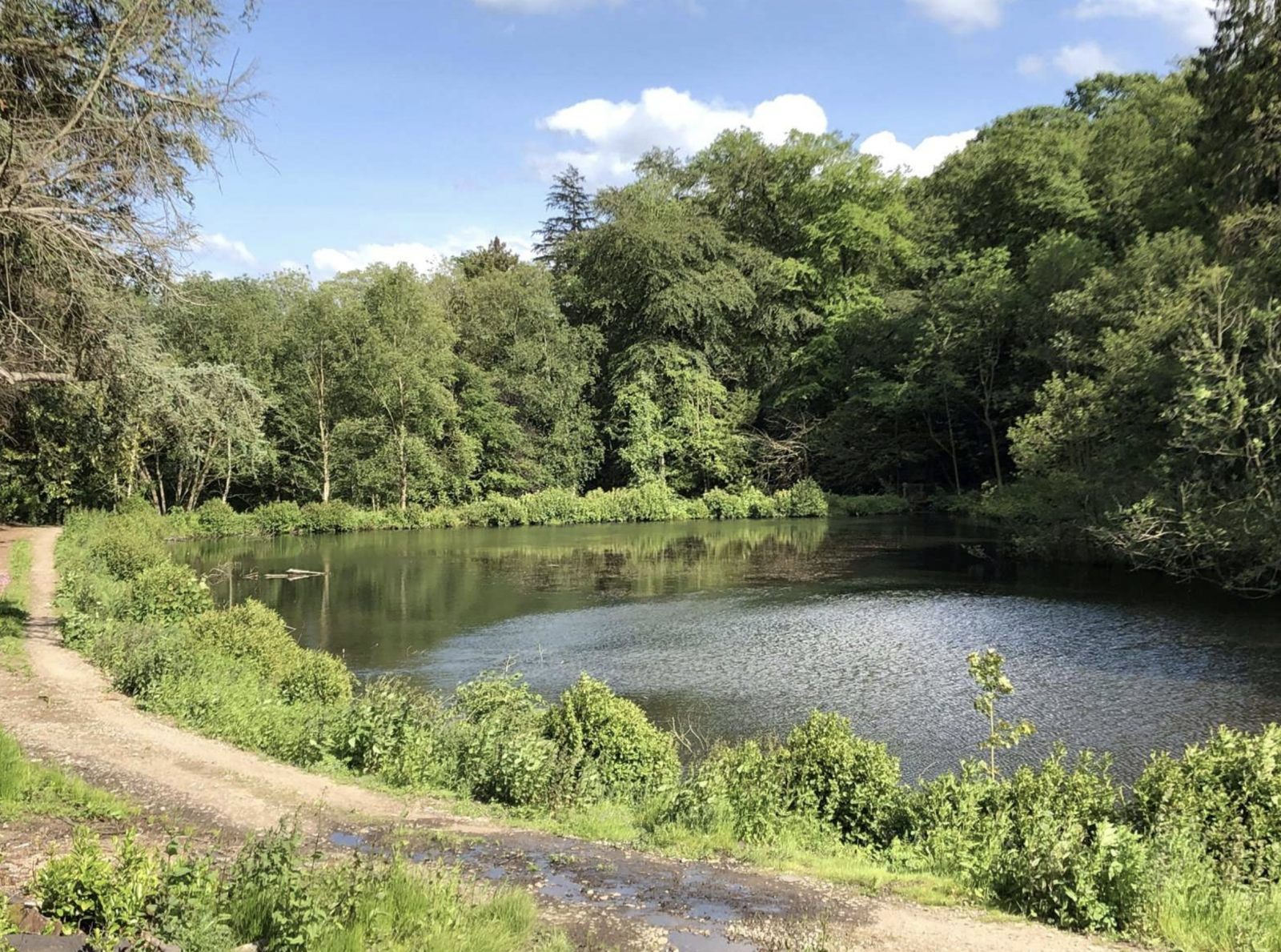 The plot is set in its own private woodland estate setting, Eagle Hall Woods, in Pateley Bridge, Harrogate, planning permission was achieved with support from Rural Solutions planning consultancy. . The site is an unusual Victorian-designed pleasure ground filled with rare and mature tree specimens together with lakes, ponds and ornate cascades, providing a striking backdrop for the potential home.
Planning was granted by Harrogate Borough Council on 8 July 2016 for the erection of a single dwelling, together with associated access, and additional works, including an on-site sewage processing facility for the property, subject to a Section 106 Agreement.
The 22.74 Ha estate is for sale as a single item or available in two lots, with the second lot providing nearly 2 hectares of meadow and pasture land.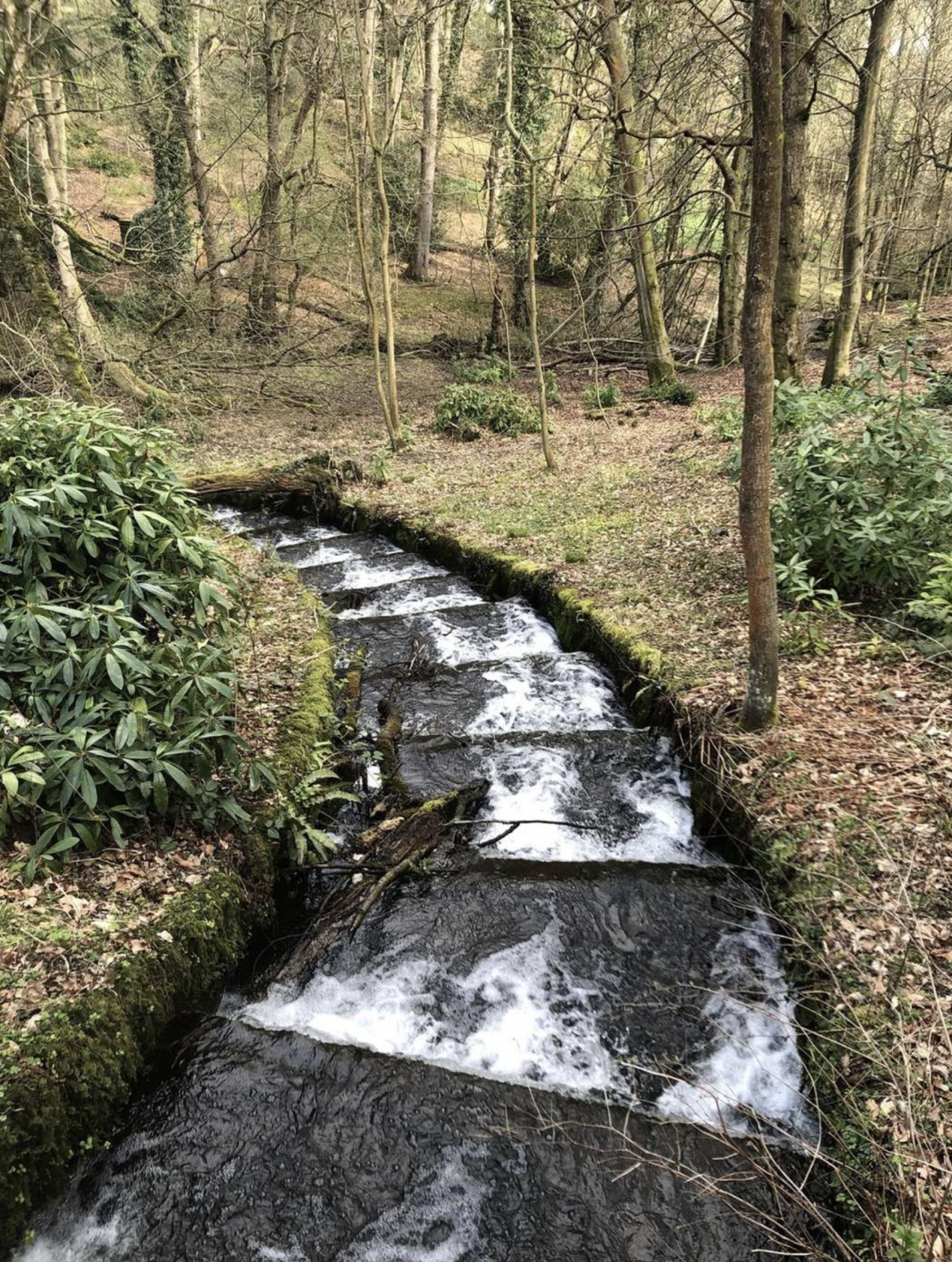 Paragraph 79 of the NPPF allows for a new, isolated home in the countryside – on the proviso that the new home is architecturally "interesting". Known as Paragraph 55 in the previous version of the NPPF, Para 79 offers an exemption to the exclusion of building in the Green Belt, but the permissions are notoriously difficult to obtain. What's more, the very nature of the homes needing to be exceptional or innovative normally means that they are, by default, expensive homes in the very finest tradition of Grand Designs.
The NPPF defines exceptional quality:
– is truly outstanding or innovative, reflecting the highest standards in architecture, and would help to raise standards of design more generally in rural areas; and – would significantly enhance its immediate setting, and be sensitive to the defining characteristics of the local area.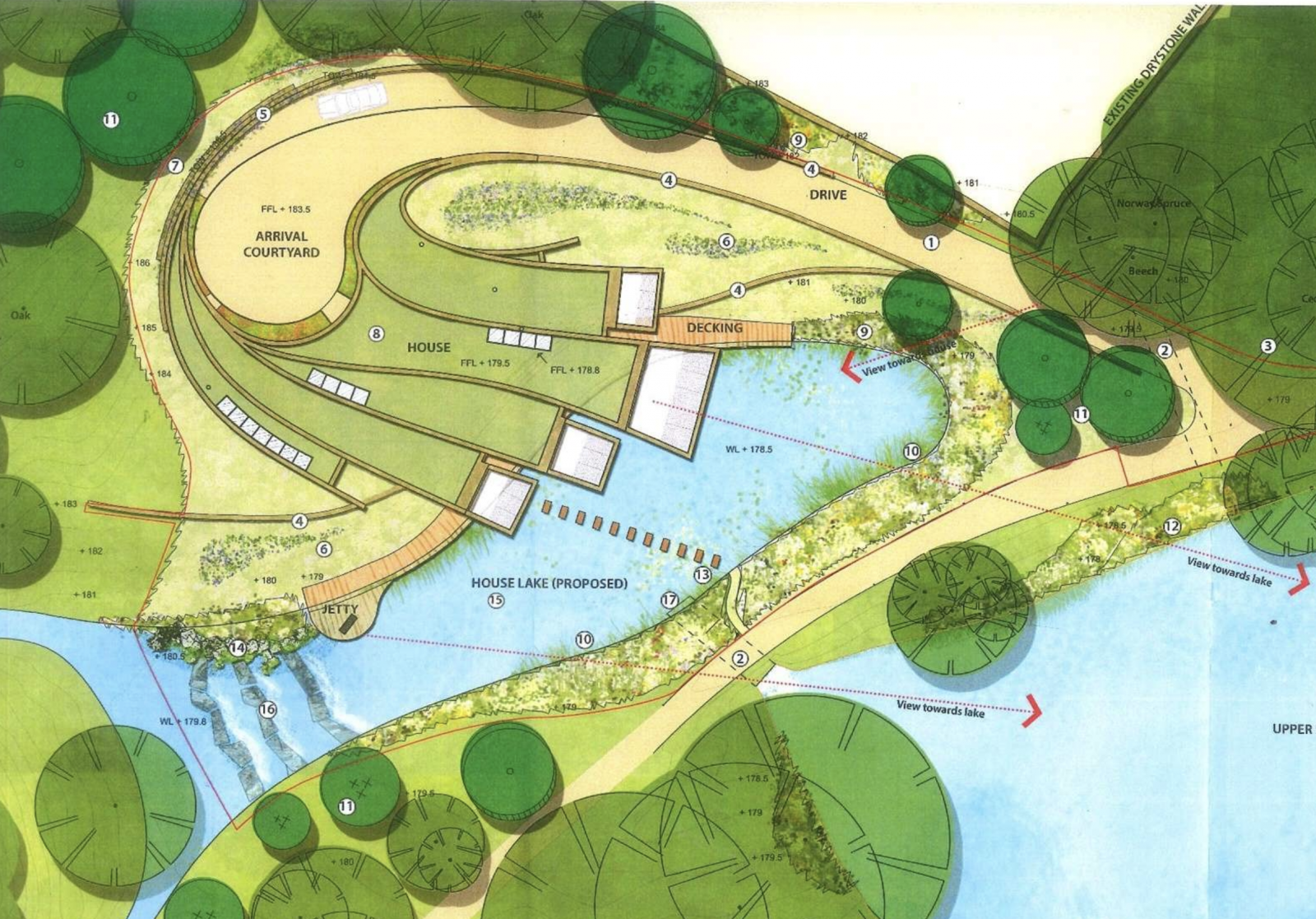 Exception design
The planning permission allows for the creation of a truly unique home with innovative design and significant architectural merit. In conjunction with the seller, Sadler Brown Architecture designed a contemporary design for a five-bedroom home with accommodation over two floors. Spacious balconies make the most of the new small lake, a planning condition, and the design features local stone and a green roof paired zinc cladding.
With planning permission granted in 2016, the councils has received a letter of confirmation in April 2019 confirming some material operation has begun and that condition has been complied with, securing the permission.
Eagle Hall Woods is being marketed by Savills, York, and is for sale freehold, subject to a sporting licence with potential to exercise a break clause.
Tenure and Lotting:
Lot 1 – approximately 36.8 acres – £1,000,000.
Lot 2 – Approximately 19.4 acres – £100,000.
Check out the full details on council planning portal reference number 15/03345/FUL
Images: Savills; Sadler Brown Architects