Swansea Building Society has been helping people get on the housing ladder since 1923 with a considerable number of years operating in the self build market.
We caught up with Richard Miles, the Society's Head of Savings & Marketing / Area Manager (East Region), who explained why building societies are such major players in self builds, and why the personal touch can make a difference to your own self build journey.
When it comes to financing a self build nearly everyone will need some form of finance, explains Richard, with most needing to take a self build mortgage. This is different from a conventional mortgage as the lender typically lends in stages (see below), corresponding with build phases. To acknowledge the greater risk in comparison to a conventional mortgage, the fees and interest rates tend to be higher.
However, on completion the self build mortgage can usually be transferred to a conventional product, so it gets your house built and then you move on to a standard mortgage product.
Some mortgages will finance the land purchase, while some people may have savings to start the process, and need the self build mortgage to follow through to completion.
The nature of a self build mortgage also means that you will have more of a relationship with your lender for the duration of the build. This can build trust, which is where building societies like the Swansea have an edge.
The building society difference
Building societies come out on top for many self builders as they tend to be more local in their approach, often with people, rather than a computer, underwriting a project, and making local visits.
This means they understand exactly what you are planning, rather than a 'computer says no' scenario. Self building often fits well with building societies' core values of helping people with home ownership, rather than purely focusing on profits.
Having a good relationship with your lender can be transformative in terms of not only securing your lending, but also your experience during your build. A personal relationship with your lender can make site inspections easier and keep communication channels open.
For example, at Swansea Building Society we lend on self build projects in Wales and the Welsh borders (and the rest of England on a case by case basis), but we like to ensure that our self build clients are close enough that we can make personal site visits if needed.
This helps build trust and understanding when the unexpected occurs or on a complicated project, explains Richard.
Typical fund release stages for a stand alone self build might be:
Land
Foundations/plot
Wallplate/eaves (ie the structure up to the roof)
Wind and watertight (windows and roof on)
First and second fix
Completion
Securing your self build mortgage:
To obtain a self build mortgage, you need to be aware of your expected costs and have your plans ready to discuss your project.
You must also have an understanding about the reality of your planning situation with full planning permission in place at time of the mortgage application. And of course you need to factor in a contingency fund, which should be a minimum 10%, but we would suggest at least 15-20% in these uncertain times with fluctuating material and labour prices.
When choosing a lender you also need to consider whether you need an arrears or advance stage payment product. For those with some cash to invest, an arrears product may offer a better interest rate as it pays after the completion of each phase. On the other hand, an advance product pays before each phase to allow you to build, but there are fewer lenders operating in the market offering this.
For more insight about finance and VAT visit our How to Build section
Tips for finance
Research a range of lenders before you're ready to take out a mortgage so you know what lending they are prepared to do (which can vary between lenders), and get a feel for the organisation's values.
Understand what inspection phases will be necessary for your self build, as these may vary on a self build vs custom build, or for different structural methods, i.e. brick and block or timber frame.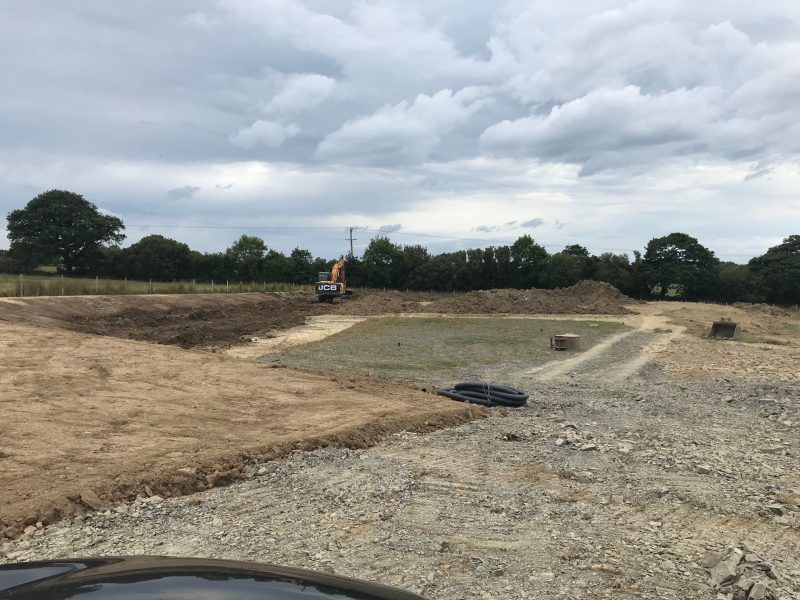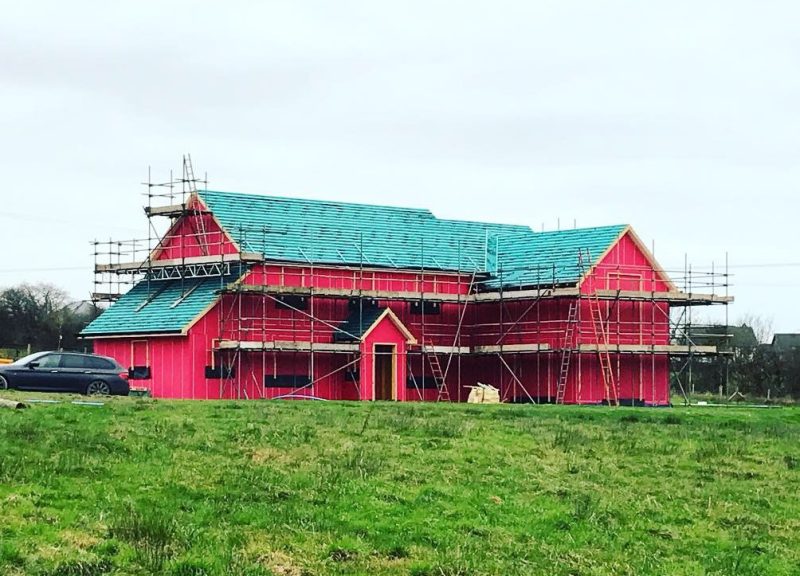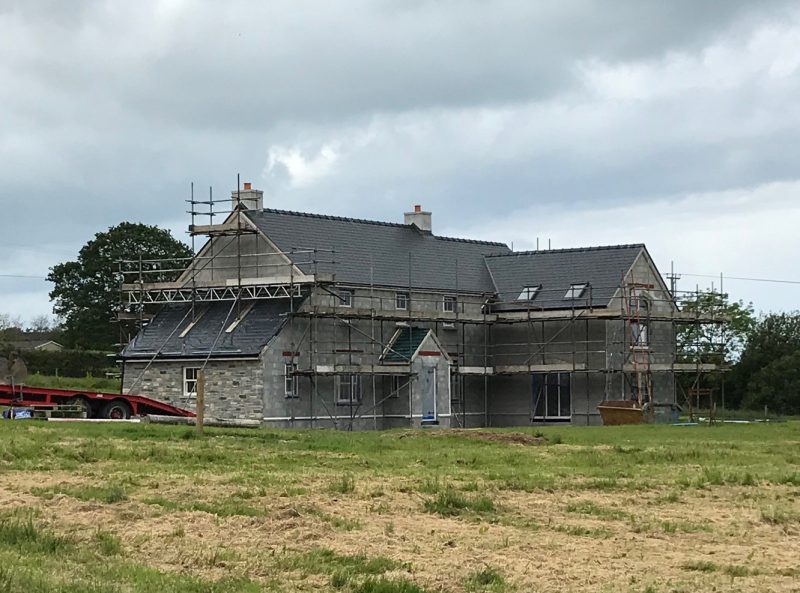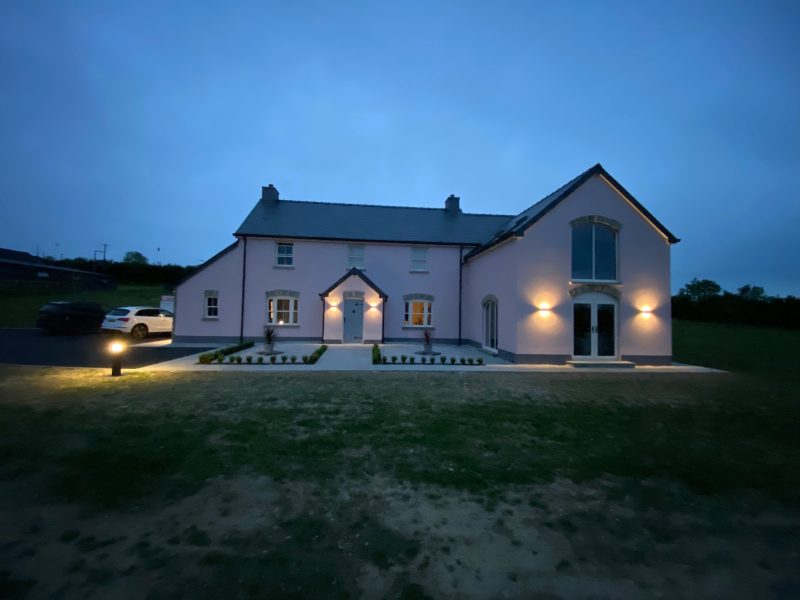 Case study – self builder
Here's what one self builder said about why her choice of Swansea Building Society was the right one for her (see the images of her home):
"The advice and support given by Sioned Jones, Area Manager at the Carmarthen Branch, was comforting and made the whole process an easy step-by-step route to being able to build our home. The flexibility of their lending criteria and rates puts them at the top of the list when it comes to wanting to move forward with buying a plot and developing. You remain in charge of the project with Sioned and her team there to support you at any time you need.
"The application process is relatively short and hassle free. Swansea BS has experienced valuers who visit the property before and during construction at key stages to release funds within days. The trust between everyone involved from start to finish cannot be underestimated. We would happily recommend them to anyone and everyone!
 Questions for your lender
Can you engage directly with them or do they only work through a broker?
What deposit do you need to contribute, and what are they prepared to lend?

Will they lend on the land, or just the phases?
Are there any systems they don't lend on?
What are the inspections/money release stages?
Will you have a personal relationship with your lender – will the same person be doing the site inspections?
Is the self build mortgage an interest only product for the life of the build?
Can you switch rates to a more favourable rate once the build is completed?