The National Custom and Self Build Association (NaCSBA), which runs the Self Build Portal, has developed a Code of Practice for all its members, offering confidence to anyone involved in commissioning their own home that companies showing the NaCSBA member stamp are reliable and trustworthy.
Whether you are self building, custom building or working as part of a larger community-led housing group, commissioning a house will be the biggest purchase you make, and most people pursuing the self build route are doing it for the first time.
In nearly all cases, self building involves commissioning companies and trades to build your home. The range of companies able to work on part, or most of your home is vast, and getting recommendations – and the correct contracts and insurances – is vital to ensure you get the right company for you.
By choosing a NaCSBA member, whether Gold or Regular member, you can rest assured that they are reputable, experienced operators in the field of self build. So look out for the gold or the blue NaCSBA stamp on their websites, or check on our Members Directory, here.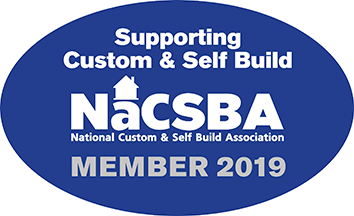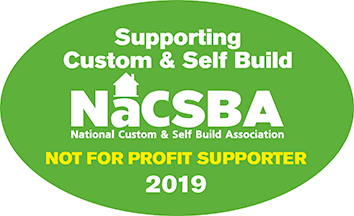 NaCSBA has three types of members, Gold, Regular and Not-for-Profit (such as councils), with the latter not dealing with members of the public directly.
For consumers, the Gold and Regular members are the same – the Gold level relates to premium members that are involved on a more detailed level with the operation of NaCSBA, such as with lobbying government for change. The Not-for-Profit (green stamp) category are not party to the code as they do not engage directly with consumers.
NaCSBA's Code of Practice
Not only does the Code of Practice allow you to identify a company that is committed to the custom/self build sector, but also one that has committed to treat consumers fairly.
NaCSBA's Code of Practice ensures you can expect:
To see truthful adverts and marketing material;
clear, helpful and adequate pre-contractual information;
clear, fair contracts;
staff who know about and meet the code;
that members have an effective internal complaints procedure; and,
that for any problems that cannot be resolved, the company will enter an Alternative Dispute Resolution (ADR) process via NaCSBA or another provider (if they already have one in place).
The resolution process offers a further level of reassurance that any disputes will be resolved fairly and impartially.
Calum Taylor, NaCSBA Membership & Development Representative said, "NaCSBA's new Code of Practice evolves our services and carries on our tradition of working to improve the process for anyone wanting to have a hand in building their own home."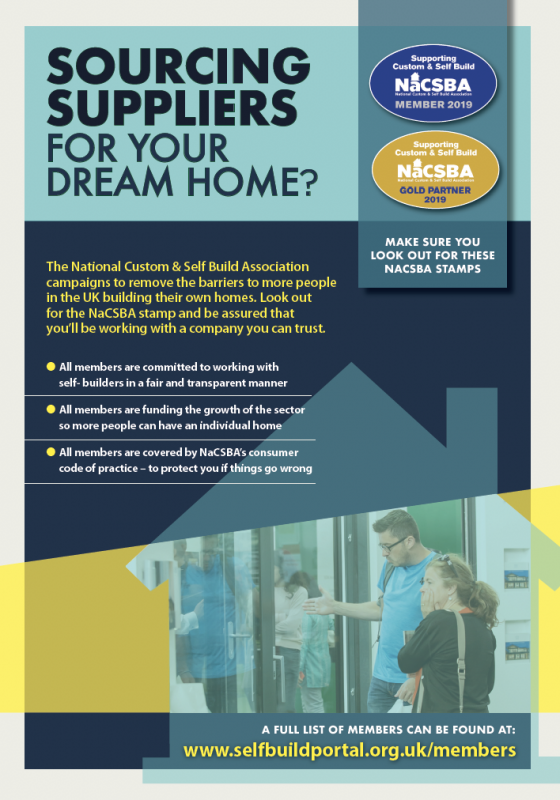 For lots more help and advice, visit our Get Support section of the Self Build Portal.