The National Self Build and Renovation Centre (NSBRC) reopens its doors to the public on the 12 April, following the most recent lockdown, and will be open Tuesdays-Sundays from then.
As with last year, Covid-secure measures will be in place for all visitors, and face to face events will be making a welcome return, including an Ask the Expert open day on 1 May.
Despite not being physically open during lockdown, the centre has remained busy, with staff speaking to roughly 4,000 members of the public, working on a self build or home improvement project.
The NSBRC also found that nearly two-thirds of people had continued to build through the pandemic, many of whom joined one of the centres online workshops or courses.
As well as live events, the NSBRC will be continuing to offer its popular virtual events, such as the Building Systems Workshop on the 26-27 March.
Specialist in bespoke glazing, Kloeber has added three new aluminium windows to its range of windows and doors, the Kustom Window, Heritage Window and Über Window. The new products have been launched to meet demand for a greater range of products, whether to do with performance or style.
The aluminium window frames can be finished in a wide range of RAL colours, including with different colours inside and out.
The new window products include:
The Kustom Window (below) is part of Kloeber's standard range, but offers greater value as an upgraded version of their original KL70. This quality window is Secured by Design certified and provides higher performance with lower U-values.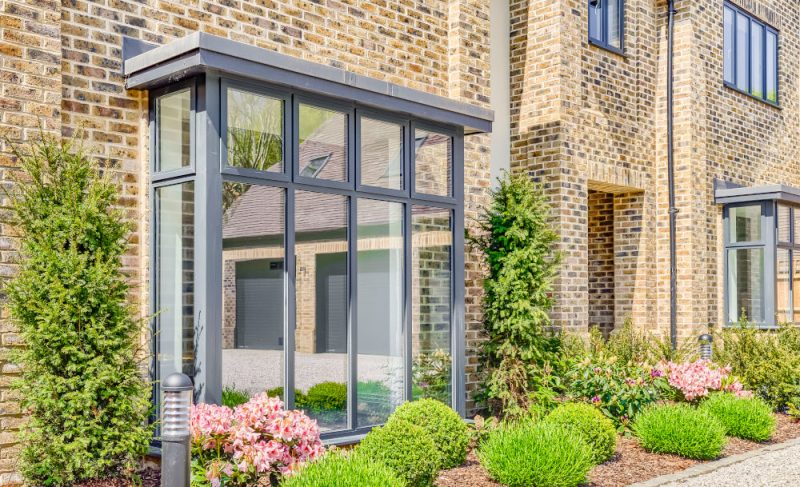 The Heritage Window is for those looking for a stylish, on-trend, classic that would suit both the contemporary or traditional home (lead picture and below). Aesthetically pleasing with the option of characterful steel window style glazing bars in a choice of configurations, U-values of up to 1.2 and Secured by Design certification.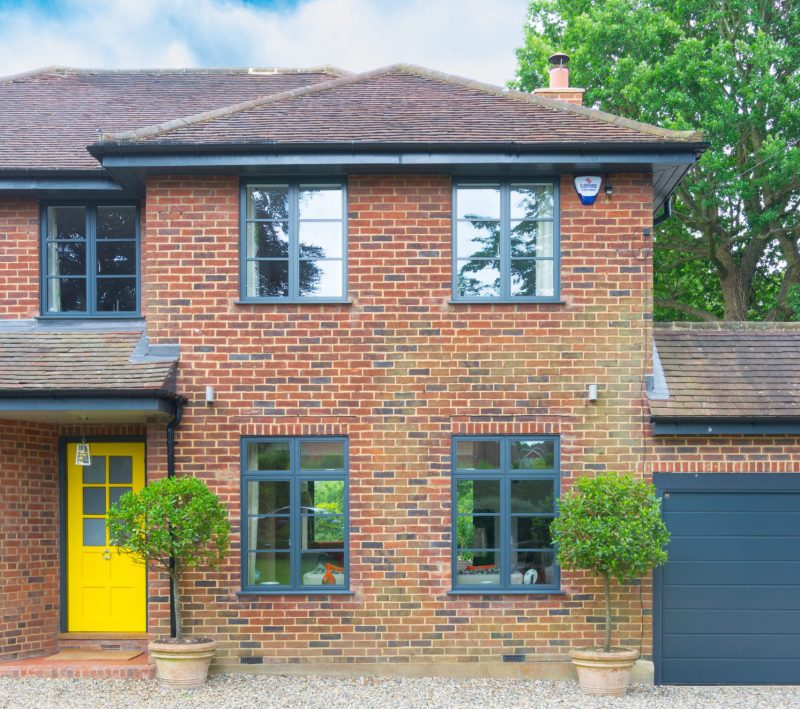 The Über Window is Kloeber's high-end window that provides unrivalled performance and a completely flush sash with total uniformity across fixed and opening sections (below). This ultimate window in their range is ideal for the contemporary property or to add an edge to a traditional style home.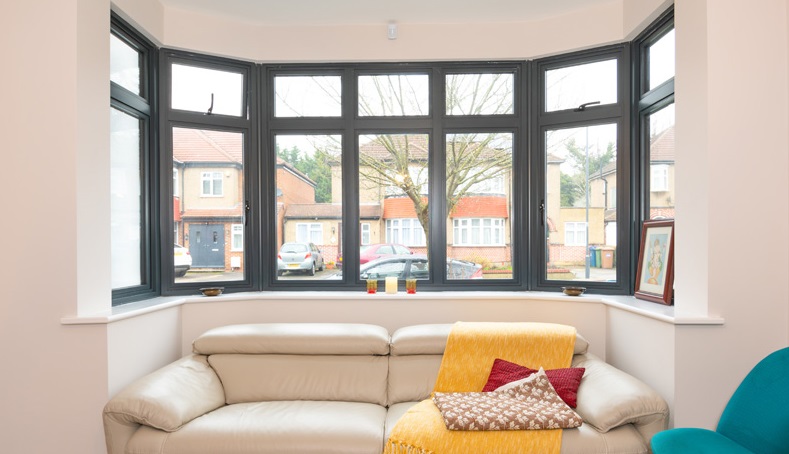 Matt Higgs, Kloeber's Sales Director said, "We are extremely excited to bring these new windows to market during these challenging times. From the Kustom Window with improved U-value and performance to the Heritage Window, for those looking for a traditional style window with 21st century technology through to our high-end Über window with superlative performance, flush frame and sash.
"Offering these quality windows with a style and price to match all tastes and budgets, will help all our customers make the perfect choice for their projects."
To see sample up close, visit a Kloeber's showroom, in Cambridgeshire, Buckinghamshire, West London and West Sussex. With health and safety paramount, customers can be confident that strict procedures are in place with additional signage and gel stations.
Available on an appointment only basis. For more information go to www.kloeber.co.uk or call a member of their team on 01487 740044.