The news that many showrooms and show houses are starting to open up is welcomed, following the closure of so offices and many businesses during the Coronavirus stay-at-home measures.
Across the country a new normal is developing of businesses and sales rooms that are opening, but with new practices to ensure that both staff and visitors stay safe.
We've brought you information about some of the first businesses to return to a new normal – but please do let us know if your business is reopening to public visits. Email us on media@nacsba.org.uk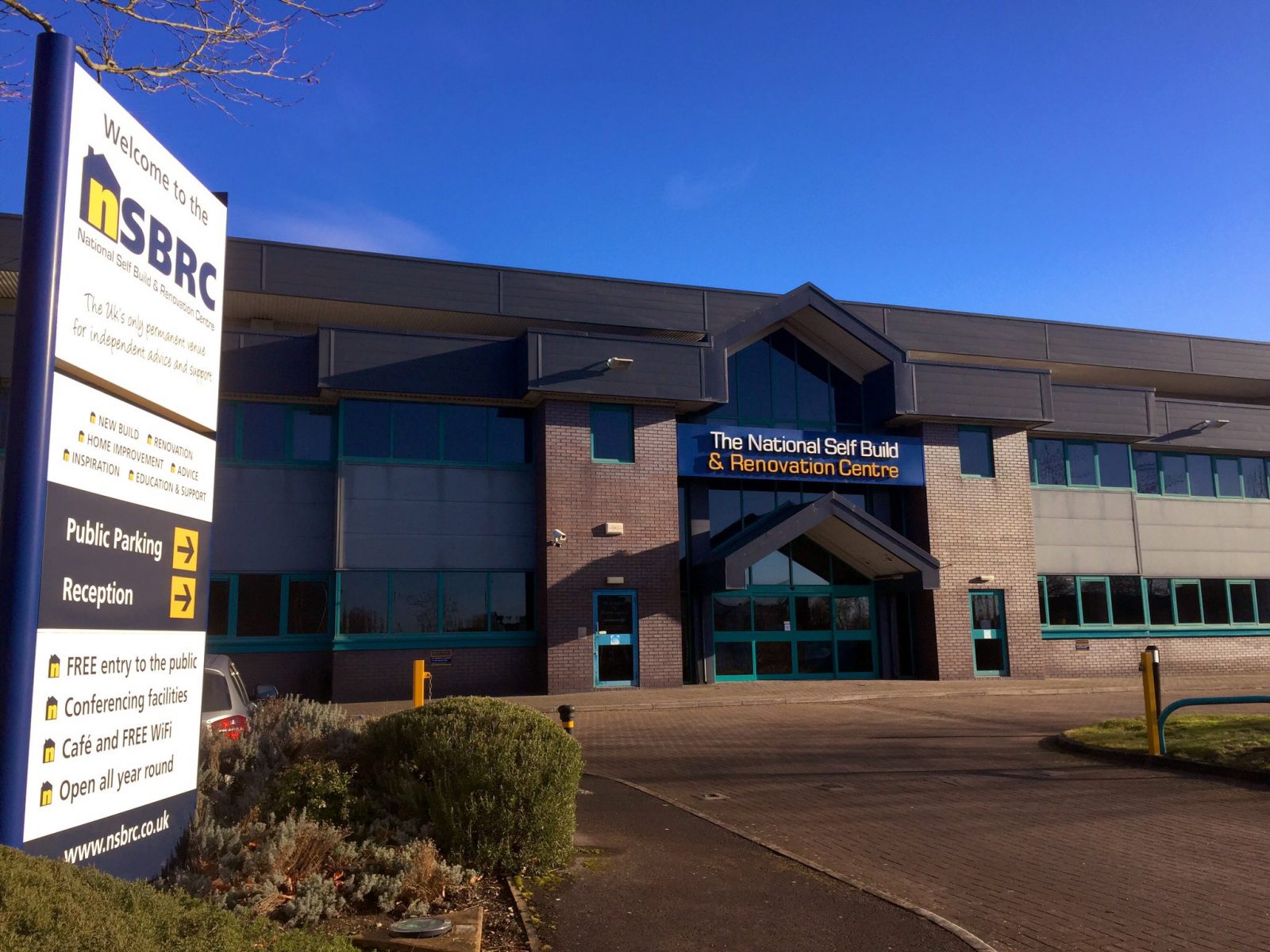 National Self Build & Renovation Centre
The doors at the NSBRC are set to reopen on the 17 June – along with new measures to ensure visits are safe as well as informative. Plus, following a successful run of online training events, the NSBRC is busy creating a new series of virtual events including training, Ask an Architect consultations, Facebook Live Guided Tours and more.
Visit the website for more information
Kloeber Showrooms
Bespoke glazing experts Kloeber is reopening all four of its showrooms in Cambridgeshire, West London, Buckinghamshire and West Sussex, with strict procedures in place including additional signage and gel stations. Nothing beats seeing products first hand when it comes to specifying items for your build, and award-winning Kloeber has a wide selection of products in engineered timber, low maintenance aluminium and alu-clad, all offering low U-values, high security and an extensive range of finishes and glass types, including the Funky Front door range (top picture).
Visit the website for details or book an appointment on call 01487 740044.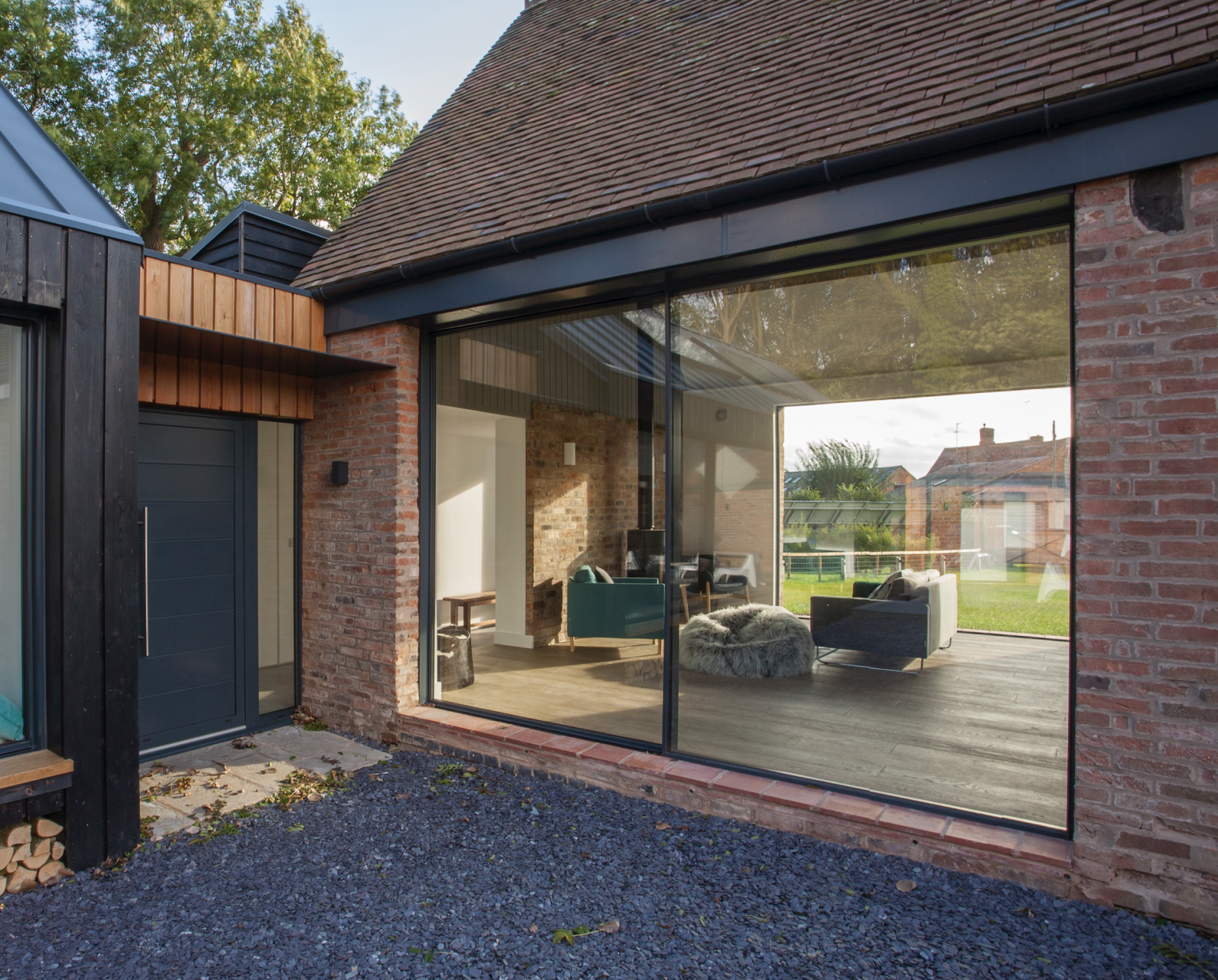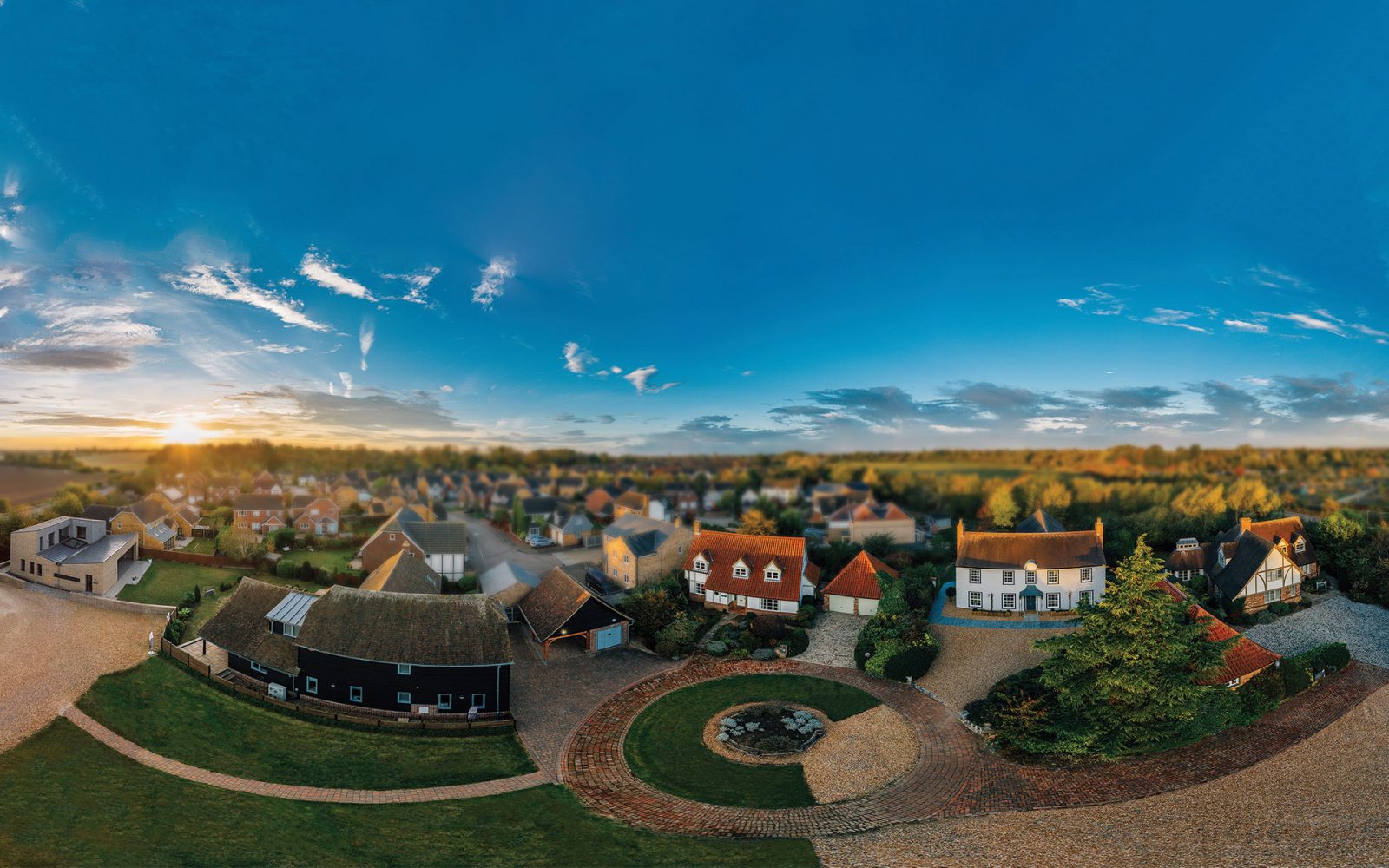 Potton Show Village
Potton's five home show village is now officially open once again, on the basis that it is by appointment only on a one-to-one basis, so you will be the only visitors at the time of your appointment. This means you can experience the company's homes and get ideas for your own project while staying safe. Plus Potton is hosting Facebook Live events: 2nd June '24 Things to do Before you Start Onsite' and 9th June 7:30pm, 'How to Build on a Budget'
Visit the website for details
Graven Hill Digital Walkthroughs
Although the show house is still not open, Graven Hill has created online walkthroughs of its custom build homes products, including the 2-bed Avon, 4-bed Dorn and the newly launched 3-bed Tove. Check out the walkthroughs here. The Graven Hill site is now officially open for appointments to view houses and plots, by appointment only.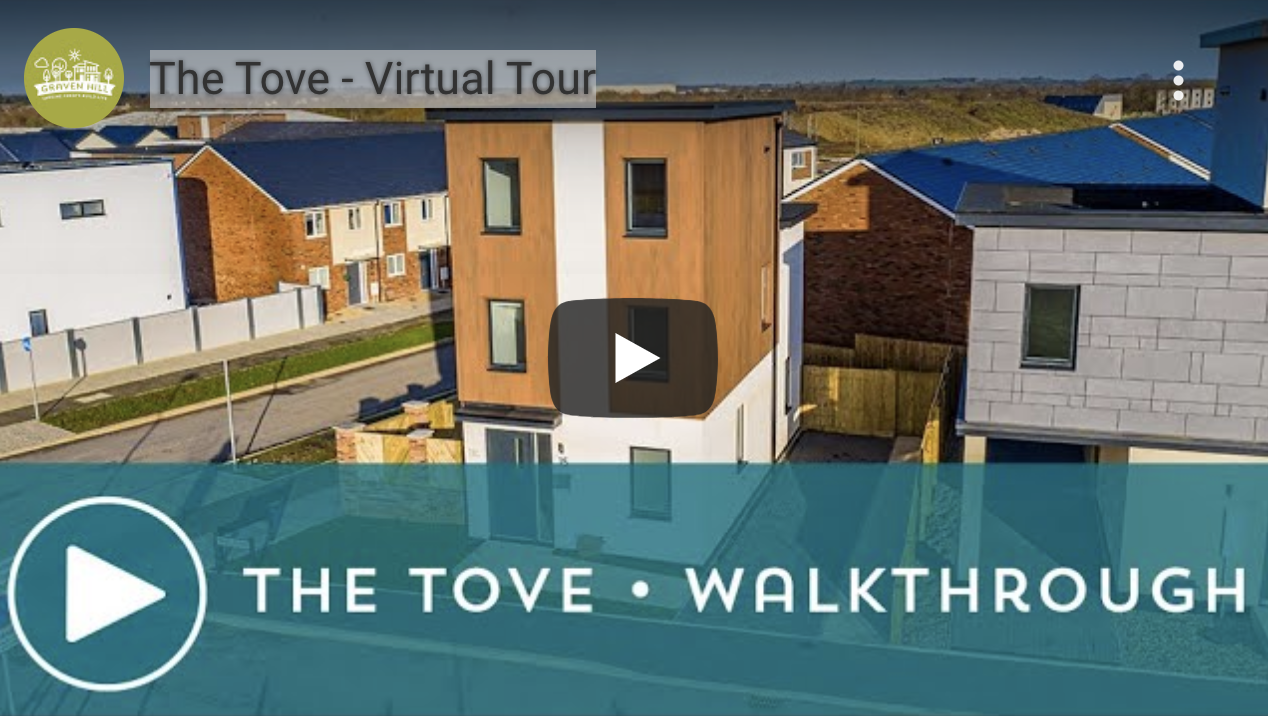 NaCSBA has curated guidance for working safely on site for anyone involved with their own project. Whether you are returning to your site or scaling up the work that has been ongoing throughout, NaCSBA's guidance for custom and self builders is invaluable.
Whether you are acting as project manager or commissioning a company to build your home, it is worth taking note of the guidance or sharing it with your contractors.
In the undertaking building work guide:
Managing risk
Who must NOT work?
Clarity around contracts
Scheduling work
Materials
Insurance
Finance
Health and safety
Safety on site
Online security
Reporting illness
Getting tested
Working in a home with owners
Are local planning authorities still operating?
What is Scotland doing?
What is Wales doing?
What is Northern Ireland doing?
What is the Republic of Ireland doing?
Moving home
Jobs self builders can do remotely
Introduction
As England begins to ease off of the stay-at-home restrictions, the National Custom and Self Build Association (NaCSBA) has put together the following guidance to assist both individual self builders and companies when undertaking building work.
Government guidance in England never called for building sites to be closed, as Secretary of State for Business, Energy and Industrial Strategy Alok Sharma pointed out in his 31 March letter to the construction industry. However, he acknowledged the need for safe working practices to underpin all decisions with regards to working on site.
In spite of this, many companies and individuals ceased working, either through a desire to stay safe or through an inability to operate during the crisis.
This guide is intended to support self builders and businesses about what practices they should be following to ensure they are operating safely. It is intended as a signposting document to support businesses and individuals in their decisions about how they return to work, and draws extensively on a range of industry knowledge. But ultimately, each site is the responsibility of the owners and/or main contractors.
The priority on any building site is people's safety, which should be the first principle for all activity, and every decision should be weighed against this.
However, NaCSBA believes that with good practice building activity can and should continue, as it represents a valuable flow of work for the local and wider economy. Custom and self build have a core role in helping the country to return to economic health, supporting Government objectives and providing a crucial supply of new homes.
The rules in Scotland are completely different, and practices in Wales and Northern Ireland may vary so check the sections below and follow national advice.
NaCSBA has published information around planning, and below you will find more information about undertaking work.
In addition, NaCSBA has been providing weekly updates on the sector to Government, reporting barriers for the sector during the crisis. If you have a specific question or would like to share your experiences please email us.
The Government has producing a new set of COVID-19 Secure Guidance for work, that sets out parameters for work, as well as advice for assessing risk, to work out if an activity can be conducted safely.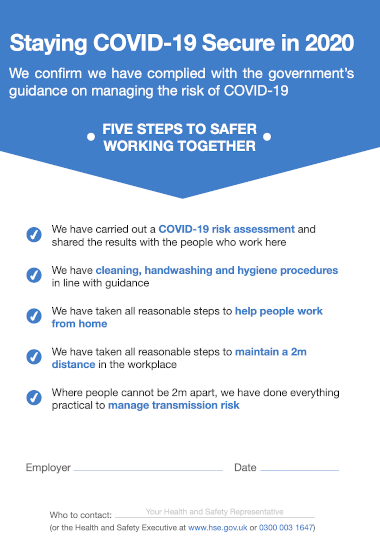 Returning to work
FAQs: Planning and national differences
Digital working
Many companies have retained some elements of their work online, so check with a company you are planning to work with. Services such as architects and package companies are often able to do online consultations, and may be able to do work on planning your project, design and pricing work without a face to face or site visit.
Disclaimer
NaCSBA is providing this information as general guidance only, and in no way is it a definitive or legally binding. Official advice is routinely updated and any decision makers must be confident that the decisions they make about returning to work are robust and reflect the latest Government and industry guidance. Therefore, it is also recommended that any plans include regular reviews for safe work practices.
The National Self Build and Renovation Centre has responded to the stay-at-home measures proactively by offering a suite of online courses, ensuring that Covid-19 doesn't halt prospective self-builders' ambitions to hone their skills and knowledge. The new programme of online content will help anyone with a project to keep their homebuilding project on track.
Katy Hardwick, NSBRC Course Coordinator said, "I am delighted to announce that we will be adding to our online offerings by launching the first of our Virtual Courses in May. We feel this is a great step forward and are pleased to help you research and plan for your projects whilst at home."
---
The NSBRC Guide to Project Management
This course is essential for anyone considering their first self build, home improvement, loft conversion or renovation project. Covering everything from budgeting, insurance and site management through to health & safety, snagging and VAT reclaim.
Delivered on Zoom, over three 2 hour modules, this online course is delivered by experienced Project Manager, Charlie Laing. Charlie has presented NSBRC courses for several years and is Director at CLPM Ltd, a specialist project management business.
Course cost: £59pp
Date: starts Wednesday 13th May.
---
The NSBRC Guide to Renovation Projects
Our Renovation Course is delivered by NSBRC Helpdesk Expert, David Hilton. David is an authority in sustainable building and energy efficiency, with extensive knowledge in building fabrics and heating systems.
As part of the course, David will also guide you through the NSBRC's own fantastic Renovation House where you can watch the theory come to life.
Delivered on Zoom, over three 2 hour modules, this online course is delivered by experienced expert, David Hilton. David has been involved at the NSBRC for many years and also presents our Eco Workshops and the NSBRC Guide to Heating Your Home.
Course cost: £59pp
Date: starts Thursday 14th May
---
The NSBRC Guide to Heating Your Home
This Course has been designed specifically for Self Builders and Home Renovators and explores the latest options in heat and energy sources, both renewable and conventional systems.
Our Heating Your Home Course is delivered by NSBRC Helpdesk Expert, David Hilton. David is an authority in sustainable building and energy efficiency, with extensive knowledge in building fabrics and heating systems.
As part of the course, David will also guide you through the NSBRC's 'Plant Room' within our fantastic Renovation House where you can watch the theory come to life.
Delivered on Zoom, over three 2 hour modules, this online course is delivered by experienced expert, David Hilton. David has been involved at the NSBRC for many years and also presents our Eco Workshops and the NSBRC Guide to Renovation Projects.
Course cost: £59pp
Date: starts Friday 22nd May.
---
Ask an Architect: Free online consultations
Frustrated with the existing layout of your home?
Need an extra bedroom but don't want to move?
Have some self-build ideas but need advice on putting them into practice?
If you have any of these issues, then you may be interested in our online 'Ask an Architect' sessions. Working with The Royal Institute of British Architects (RIBA) we are offering a free personal consultation with an architect to discuss ideas for designing and building your own home, or renovating or reconfiguring your existing home, in a no-obligation 25-minute virtual meeting.
Meetings will take place using Zoom and we will arrange everything for you.
Bookings MUST be made in advance. Please contact Deanah with your contact details to secure your personal consultation:
Course cost: Free
Date: Saturday 16th May
---
Passivhaus Workshop
The Passivhaus standard is designed to deliver comfort, quality and lower running costs, in any type of building. We spend most of our time indoors, so buildings play an important part in our health and wellbeing.
The most successful and cost-effective way of achieving Passivhaus is by incorporating the standard before your designs are complete. It's also useful if the Passivhaus elements are included in your planning application.
Take advantage of this free workshop and ensure you have the right team behind you for your Passivhaus home.
This 'virtual' workshop will offer a full timetable of talks & webinars, question time sessions and live guided tours from the NSBRC across various platforms.
Workshop Highlights:
Introduction to Passivhaus Principles
Surgeries on: Airtightness, Insulation, Ventilation, Windows & Doors
Real Life Case Studies
Walking 'Passivhaus' expert tours
Question Time
How to improve existing buildings
Course cost: Free
Date: 'Virtual' Event – Fri. 15th & Sat. 16th May
---
Virtual Enquiries
To further support users, the NSBRC has set up a 'virtual enquiry' service, where you can request information from centre exhibitors from the comfort of your home.
We've launched our new offering. Simply provide a few details, choose the companies you want to hear from, and we'll pass your enquiry directly to our exhibiting partners.
Our exhibitors are listed by segmentation. Just click on the + sign to expand each group, letting you view all of our exhibitors who can help with that particular area.
Follow the simple 3-step process:
Provide a few details by completing the short form.
Select the companies you want to hear from.
Click the 'submit' button, and we'll pass your enquiry on directl
Alternatively, you can also visit our exhibitors individual profile pages to find out more information about them, and fill in the 'quick enquiry' form to request information from that specific business.
With the constantly evolving situation around Coronavirus it is important that any self builders working on site are fully aware of the latest advice and guidance. Always check for the latest updates and be sure that you are safe and compliant. Also check the situation for your country:
Scotland and specific Scottish Construction Advice
Some of the effects of the Covid-19 crisis are having being felt now, and some will only start to impact as time passes and we return to work. The following are some ideas for how the crisis could impact your build, and what you can do now to be using your time proactively.
Homebuilding & Renovating has a useful rolling guide: Building As Usual, that's also a great source of information about self building during the crisis. Build It has also got a regularly updated web page that has a handy guide to builders merchants that are operating currently.
Keep planning
Evidence from the 2008 crash showed that self builders returned to the market ahead of the large schemes, so it is worth keeping planning your project. At the end of the stay-at-home measures the country will need to get back to work as quickly as possible to restart the economy, and self build can help do this.
However, check that all the businesses you planned to use are still functioning, and that or any orders that you placed are still on track – and by when – as disruption to supply chains, staffing and so on can have a knock-on affect.
Stay safe on site
The priority for any build is to keep it progressing safely – so always follow regular site safety and social distancing measures that look like they will be good practice for a long while yet.
There is lots of guidance on keeping trades workers separate, staggering breaks and having multiple toilet or kitchen facilities if possible. Stay up to date with recommendations from professional sources, which will set the boundaries for small site working, too. Try Gov.uk, BuildUK or Construction Leadership Council for sound advice.
Set out in advance how this will work in practice on your site, to enable you to manage jobs that require a team of people to be able to work safely.
Chris Whitty, the government's chief scientific adviser, warned that the social distancing could remain in place in some instances until the end of the year, so consider how you can keep your site operational and safe when planning all your work.
Construction sites in England and Wales have not been required to close, although Scotland did close sites, and anyone on site must be able to meet Public Health guidance, including for travel arrangements. At the end of April, the major English house builders are starting a phased return to site.
Meeting the 2m safety requirement may be quite manageable on a self build, especially depending on the work, and many self builders may be working solo on site. If you are working alone on site make sure you are safe, using proper safety equipment and practices, and that someone knows you are on site. Ideally keep you phone on you, too, in case of a fall or trip.
The Federation of Master Builder's  has a useful general page with links for help and advice.
Be aware that cyber criminals will be taking advantage of people's concerns during this time, so make sure you protect yourself from phishing and spam calls. Check out the FMB's guide to protecting yourself, here.
Stay up to date
The Self Build Portal has consumer updates for self builders, while NaCSBA has updates for professionals that might be equally useful. These signpost you to other sites and bodies that are useful sources of help and advice, such as the Structural Timber Association and Federation of Master Builders.
Planning
Planning has deadlines when permissions must be actioned – typically three years from granting for the start of work, although NaCSBA and other bodies are lobbying for these to be extended. If you are delaying your start, check your permission, and get in contact with the planning office if you think it will cause an issue. Most planning offices are still operating, but remotely, and mostly be email.
Be aware that if you are applying for exemption from the Community Infrastructure Levy then this comes with strict definitions of what starting on site involves, and you must apply for exemption before you start work – so don't get caught out.
Mortgage finance
There is plenty of lending still available for self building, but the lending conditions may have changed, such as a mortgage being lent against the value of your furlough income, rather than your pre-corona income. But there are plenty of lenders still operating – make contact with a lender, broker or financial specialist with experience of self build, such as Build Loan, Mary Riley Solutions or other specialists facilitators if you are considering a self-build / custom build / stage release mortgage.
For those with a mortgage, many self build mortgage release funds at stages, and these stage payments are still being released by most lenders. Self builders may want to get evidence of work either via Warranty Certificates or Architects Reports, where possible with photos, to ensure the process runs smoothly – get in touch directly with your provider them to check what is needed.
With regards to other products, check with your provider if you have any concerns in advance. However applications are slowing as these are dependent on valuers, so keep an eye on the situation of who is, and isn't, working and able to visit sites, as per government guidance.
Insurances
If you are in England and Wales and planning on working on site, make sure that your insurances still cover you and the site by checking with your provider if possible. Many site insurance products have a cessation clause, typically that involve a site not having been worked on in the last 60 days, for example. Providers are reviewing the processes around such clauses, so ensure you check if you are planning to cease work on site to see how you are affected.
Site security
You are responsible for ensuring your site is secure and safe, both for visitors, workers and for wider public indemnity. If you are closing your site make sure the perimeter is secure from theft and vandalism, and that any tools and equipment is secured safely on site, or removed where possible. The National Business Crime Centre has some good advice – and while it is designed for larger sites, many of the principles equally apply to smaller sites. Or read Self Build Zone's advice on Homebuilding & Renovating's website.
Materials and tools can be a target for theft or damage, so ensure you are protecting your investment. Check out the FMB's video for preventing tool theft.
Scheduling
A good project manager knows the value of scheduling, as each trade on site is reliant on the previous one completing, and that materials are on site when needed. For example, you can't tile a bathroom if the tiler is on site, but the tiles are not. In response to corona consider alternative jobs that can be done should one trade not be able to show up.

This also applies to equipment – so if you are planning to buy or hire plant and tools check well in advance that it is available and ready for trades when they need it.

This might mean you have to get creative and do non-essential jobs you are able to do rather than the most pressing jobs that you can't right now, such as pre-staining or painting timber ready for use, if you have the materials on hand.
Materials
Linked to scheduling, ensuring you have the materials you need, when you need them is crucial to workflow. Consider alternative materials in case your preferred choice is unavailable, or consider buying in advance. After 2008 a brick shortage had a knock on effect of many sites, so prepare to be flexible. Be aware that if your planning permission specifies a material, such as a brick type and colour, you will not be able to make a change without amending your permission.
Materials, fixtures and fittings are valuable – if you are buying in advance make sure they can be stored safely and securely and are accessible for when you need them, where they can't get damaged. Check your insurance is in place, and whether it stipulates any conditions for storing on site.
Stalled work
If works stops on the main build is there other work you could be doing that will keep things ticking over? This could be landscaping – where practical, fencing or be more home based, such as ensuring your filing is up to date for your VAT claim, researching materials online or sourcing second items, such as kitchens, on Ebay to save money.
If you are halting work on your site, ensure you site is safe and that the work done so far is secure. As well as a requirement on your insurance, you'll want to ensure that the weather doesn't do any damage from storms etc. Also, check whether your insurance as a 'Cessation Clause' which could invalidate it if work delays beyond a set number of months. Insurers are aware of this issue, but it is always worth checking.
Firms still working
Many companies are still operating, albeit on a limited basis. Architects and package companies , such as Potton, are often able to do online consultations, and still be able to do work on planning your project, design and pricing work.
So just because you can't physically visit them, it doesn't mean you can't still achieve some of your goals.
Budgeting
If you've dipped into savings – or think you might have to – or taken a reduced salary, consider where cost savings can be made on your project. If you're at the design stage this is easy, as you can scale down your plans and still create a fantastic home. If you are building already, consider other ways of bringing costs down.
This could involve not finishing some rooms beyond second fix, such as mothballing extra bathrooms or not fitting out loft rooms. However, check what's allowable, as your home needs to be habitable and safe, so make sure all work complies with Building Regulations and doesn't invalidate any insurances or completion warranties.
You can save money by delaying finishings, such as carpets or painting, or downgrading the spec of materials, fixtures and fittings – which can easily be upgraded further down the line if you wish.
Using your time well
If you have decided to halt your site, you can still plan for the work yet to be done. Planning and budgeting is never time misspent, especially if you can reach decisions in advance.
Every self builder worth their salt will have visited a self build show for ideas and advice, and for now this is no longer an option. But the self build magazines all have websites packed with help and case studies, and there's lots of other places to get inspiration.
Search #selfbuild on pinterest, Instagram or twitter and find out what other people are doing, and keep an eye out for the new crop of webinars and online sessions for self builders. For example, Potton and the National Self Build and Renovation Centre are both hosting online training sessions.
For a hand personal take on working on site, read self build specialist Mike Hardwick's blog on the National Self Build and Renovation Centre's website.
NOTE: this has now been superseded by new advice
Government announced on 13 May that people could, once again, move house, provided they followed guidance on keeping safe. The announcement means that limited viewings can once again be conducted, although virtual sales are to be encouraged.
Government has issued advice recommending that people do not move house while the emergency stay at home measures are in place in order to limit the spread of Coronavirus. The advice is meant for renters and buyers.
This comes as banks call for the entire housing market to be suspended for the duration of the crisis, although confirmation of this happening does not seem to have been released, despite conflicting reports. However, with surveyors unable to visit properties, the market has effectively stalled naturally.
The advice not to move calls for a flexible approach by stakeholders and not for people to pull out of transactions, saying that when a property is occupied, "we encourage all parties to do all they can to amicably agree alternative dates to move, for a time when it is likely that stay-at-home measures against coronavirus (COVID-19) will no longer be in place."
While there is an exemption in place for critical home moves, Government is urging people to do all they can to avoid this scenario.
Consequently it has put the following measures in place:
Issuing guidance, developed with Public Health England, to home buyers and those involved in the selling and moving process.
Agreeing with banks that mortgage offers should be extended where delay to completions takes place in order to prioritise safety.
Working with conveyancers to develop a standard legal process for moving completion dates.
In the case of anyone self isolating or showing symptoms then moving house should categorically not be an option.
To support customers who have already exchanged contracts for house purchases and set dates for completion, UK Finance has confirmed that all mortgage lenders are working towards finding ways for customers to extend their mortgage offers by three months, to delay moving.
However, if customer's circumstances change during this process or the continuation of the sale would lead to financial hardship then lenders are encouraged to work with customers to help them manage the situation.
The government advice has targeted advice for a range of housing sale professionals, including estate agents, conveyancers, surveyors and removal companies.