The Structural Timber Association (STA) has published a new guide for consumers, Mortgages for Timber Self Build Homes, to support anyone wishing to commission their own home with timber.
The Grenfell Fire triggered a crisis for cladding, which inevitably became wrongly associated with issues around timber in general as a build system, and resulted in some self builders questioning their choices around timber.
However, timber is a universal choice for housing across the world, and evidences great longevity when specified and built properly.
Self build has traditionally embraced a range of innovative housing choices – and timber remains a trusted and practical approach for a range of applications on owner commissioned homes – not least timber frames.
To alleviate concerns about the mortgageability of such methods, the Structural Timber Association has published a guide that addresses concerns and sets out the parameters for anyone building with wood.
The guide points out that the idea that timber systems are difficult to mortgage is a myth. Instead, it stresses the fact that self builders must follow the rules lenders set around features such as cladding, as with any mortgage, as this sets the parameters for the risk to the mortgage company. This ensure that the resale value is protected.
The guide explains how these principles are applied by mortgage lenders, and what the rules mean for your choices. It also helps you understand how you can ensure that your design complies with your lender's eligibility rules.
The STA has a library section that includes a range of helpful guidance for both professionals and consumers (search for self build in the box) around the use of structural timber in properties, including:
Stick Build v Pre-Manufactured: Making the Right Choice
Why Build with Structural Timber?
Living in a Timber Frame Home
In addition to the new guide – part of a range, the STA runs its own accreditation scheme for its members, STA Assure. By choosing a company that a company that is accredited by the scheme self builders can have confidence that their supplier is competent and qualified to the latest standards.
About STA Assure
The STA Assure Membership and Quality Standards Scheme sets performance levels of STA members and non-members, based on a rigorous and independent audit. This safeguards the self builder, enabling them to partner with reputable company for their build,
STA Assure is recognised by the NHBC and six of the industry's leading structural warranty and building control bodies – LABC Warranty, Premier Guarantee, Protek Warranty, Build-Zone, Self-Build Zone and ABC+ Warranty.
NaCSBA Member Message
Package home design and build firm Baufritz has been awarded a local Cambridgeshire business award in the category of Architectural Design Company of the Year 2020, for its Treehouse home.
For anyone looking for a company to design and build their self build home, industry awards are a great way of establishing the reputation of a company and its work, in the same way as viewing their gallery of case studies. Both offer an insight into the quality and reliability of the company.
Choosing the manufacturer and/or builder of your future project is one of the biggest decisions that you will make on a self build, with the biggest price tag. So getting it right is crucial, and awards can be a good piece of additional evidence.
Don't be afraid of asking a package manufacturer if you can visit one of their built homes, or even whether they have show houses or open houses available to visit. For example, buyers of a Baufritz can, by appointment, visit its factory in Germany, to support them with the process of choosing design elements (but buyers must either have a plan or plot first). They can even choose to stay in one of Baufritz's houses as means of trying the home, with a range of homes across the county to rent/experience.
Oliver Rehm, CEO of Baufritz in Cambridge said: "We are delighted to have won this local business award, which recognises our involvement and commitment towards the community since the arrival of Baufritz in the UK in 2006. It also proves that our approach to create prefabricated and sustainable eco houses of the highest quality are as sought after in the UK as they are in the rest of Europe."
The Cambridgeshire Prestige Awards recognise businesses located in the East of England that provide a personal approach towards their customers to maintain a high quality level of service and experience. The judging panel based their decisions upon areas such as service excellence, quality of the product/ service provided, innovative practices, value, ethical or sustainable methods of working, as well as consistency in performance.
"Baufritz built our extraordinary eco family house in Central Cambridge five years ago. Every single day we express our disbelief and grateful thanks that we live in this gorgeous space. It truly is a modern house with soul." Owner of Treehouse Cambridge
The Treehouse will be featured as part of Cambridge's Open Eco Homes event – online this year due to Covid.
Check out the timelapse video of the Cambridge Treehouse being built on site
The Structural Timber Association has awarded Cullinan Studio the Custom and Self-Build Project of the Year category for its Push-Pull House in its Structural Timber Awards.
Run annually, Structural Timber Awards is a professional event that celebrates the best in timber frame technology, that includes a self-build category in acknowledgement of the sheer number of owner-commissioned homes that use timber frame as their construction method.
Timber frame is experiencing a boom as more and more organisation start to appreciate the benefits of offsite construction – where the entire building is precision made in a factory, ensuring efficiencies in time, quality and energy.
Push-Pull House
Cullinan Studio's Push-Pull House is on a large plot in Amersham, in an area where the Arts and Crafts style dominates. The house is a playfully creative solution to the family's brief to create a light-filled new-build, built using Cross Laminated Timber (CLT).
CLT uses layers of glued timber to create a strong and stable timber product, with the frame exposed throughout the interior. One of the advantages of CLT is that it is easily able to create long-spans, and the large house uses this to the maximum effect, creating uninterrupted roof spans and double-height walls that bring natural light deep inside the house, maximised by high clerestory windows. The exterior is clad in dark stained accoya boards that are fixed over a locally-sourced brick.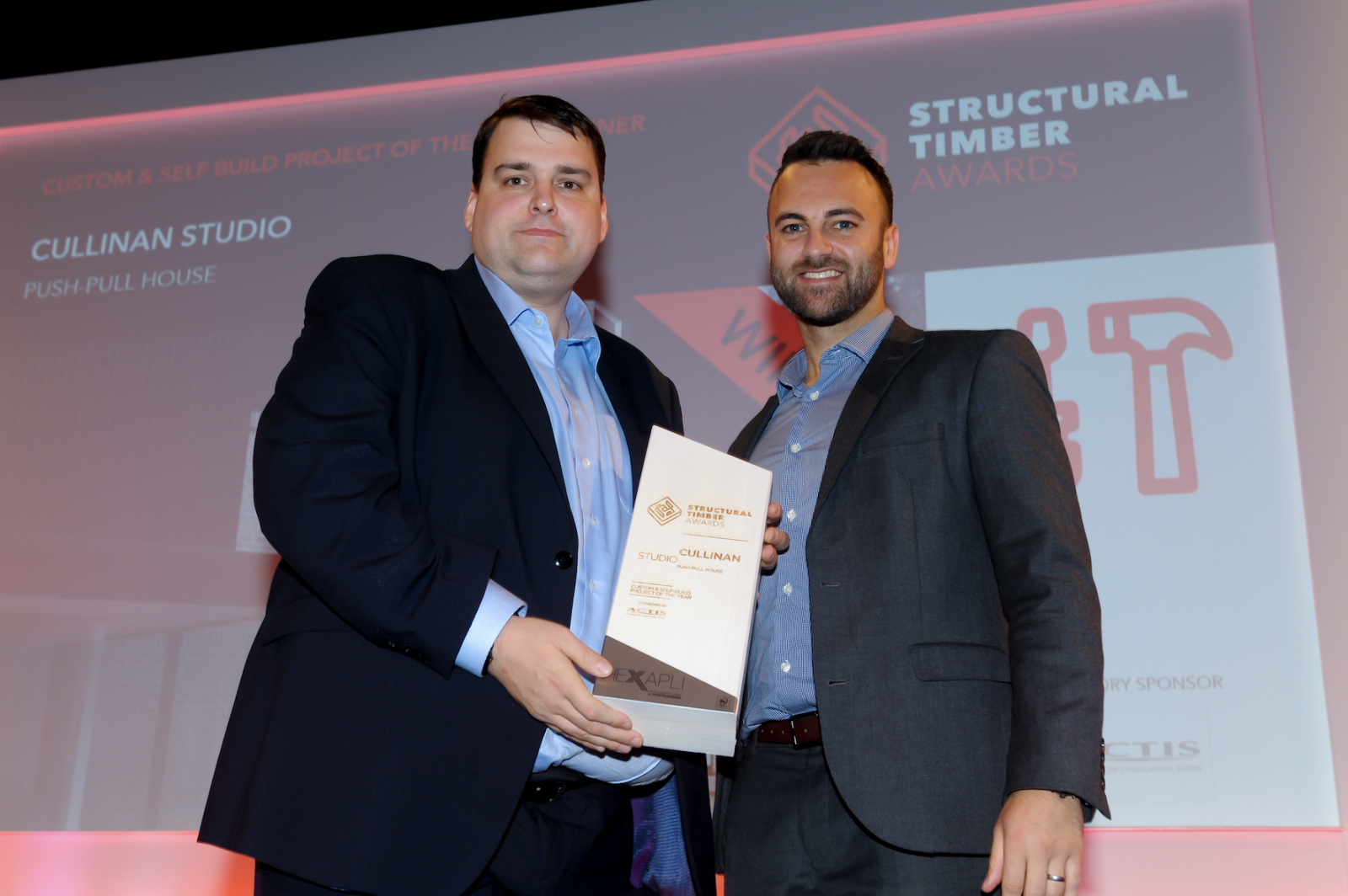 Judges' comments included:
"Form and function clearly do not need to compromise design."
"The choice of CLT delivers on not only sustainability but critically it works aesthetically."
"A great design and end product."
"This is a complex, three-dimensional design solution that manages to appear simple, elegant and appropriate to its location.
The head of the judging panel and Chief Executive of the Structural Timber Association, Andrew Carpenter said of the night: "The depth of expertise across all categories was impressive and the exceptional number of entries clearly demonstrates the upturn in the industry."
Structural Timber Association and Self Build support
For anyone considering a timber frame home, the Structural Timber Association has a self build section on its website offering advice, with links to finding members that operate in the realm of Custom and Self Build.
There are many considerations when embarking upon building your dream home, but one of the most important is choosing the build system and making sure you have all the relevant information prior to making the decision. Should you choose a timber frame, then a member of the Structural Timber Association offers a level of reassurance that you're choosing a reputable and reliable company for what is, probably, the single largest purchase on your project.
With impressive environmental credentials, combined with delivering cost and programme certainty – intelligent, integrated timber systems are now driving innovation in the self build sector – offering more choice than ever before.
Achieving Best Quality and Value
With assurances being of primary importance, there are a host of reasons why self builders should partner with a member of the Structural Timber Association (STA).
The STA Assure Membership and Quality Standards Scheme assessment creates a clear distinction in the expected performance levels of STA members and non-members.
Only STA members undergo the rigorous independent audit, providing transparency, credibility and accountability, thereby safeguarding the interests of end users and enabling them to partner with reputable member companies to harness the multitude of inherent benefits that structural timber offers.

Timber frame confidence
Working with an STA member means you can build with confidence knowing that your main project partner achieves the highest levels of quality across a range of industry standards. To provide qualifiable evidence of excellence, STA structural timber building system supplier members must all:
Undergo an independent audit for the STA Assure Membership and Quality Standards Scheme on an annual basis
Operate Site Safe procedures to ensure timber construction is both safe and sustainable
Receive regular updates on the latest building regulations and legislation
Fully support sustainable construction and quality standards
Advice guides
The STA also has some useful documents in its self build section that can support consumers, including:
Stick Build v Pre-Manufactured: Making the Right Choice
Mortgage Advice for Self Builders
Timber; the solid choice for your self-build
Visit the STA's Self Build section for more information.
STA Assure is recognised by the NHBC and seven of the industry's leading structural warranty and building control bodies – NHBC, LABC Warranty, Premier Guarantee, Protek Warranty, Build-Zone, Self-Build Zone and ABC+ Warranty.
The Structural Timber Association's website has a wealth of information including a specific self build zone, together with a document library and a 'find a member' facility.
For more information visit the STA website  or follow them on twitter or linkedin.
NaCSBA Member Message
Architectural practice Studio Bark will be bringing its innovative U-Build system to London as part of Grand Designs Live. The simple construction system has been designed to make building accessible to anyone with limited skills, but who wants to take an active role in their build.
The system was selected for one of the original Graven Hill pioneer builds, where it was tested as a whole house system on Box House.
You can follow the story of Chris and Roxie and Box House on Grand Designs: The Street on 25 April.
The Custom and Self Build sector frequently innovates in terms of design and construction, and Studio Bark's U-Build system is very much in this vein, offering a refreshingly simple build system that anyone can learn how to use.
"We're focusing on creating a high-tech but human scale system, for people who are interested in physically putting in the labour on a build, but may lack the technical skills to build in traditional construction methods," says Nick Newman, Director.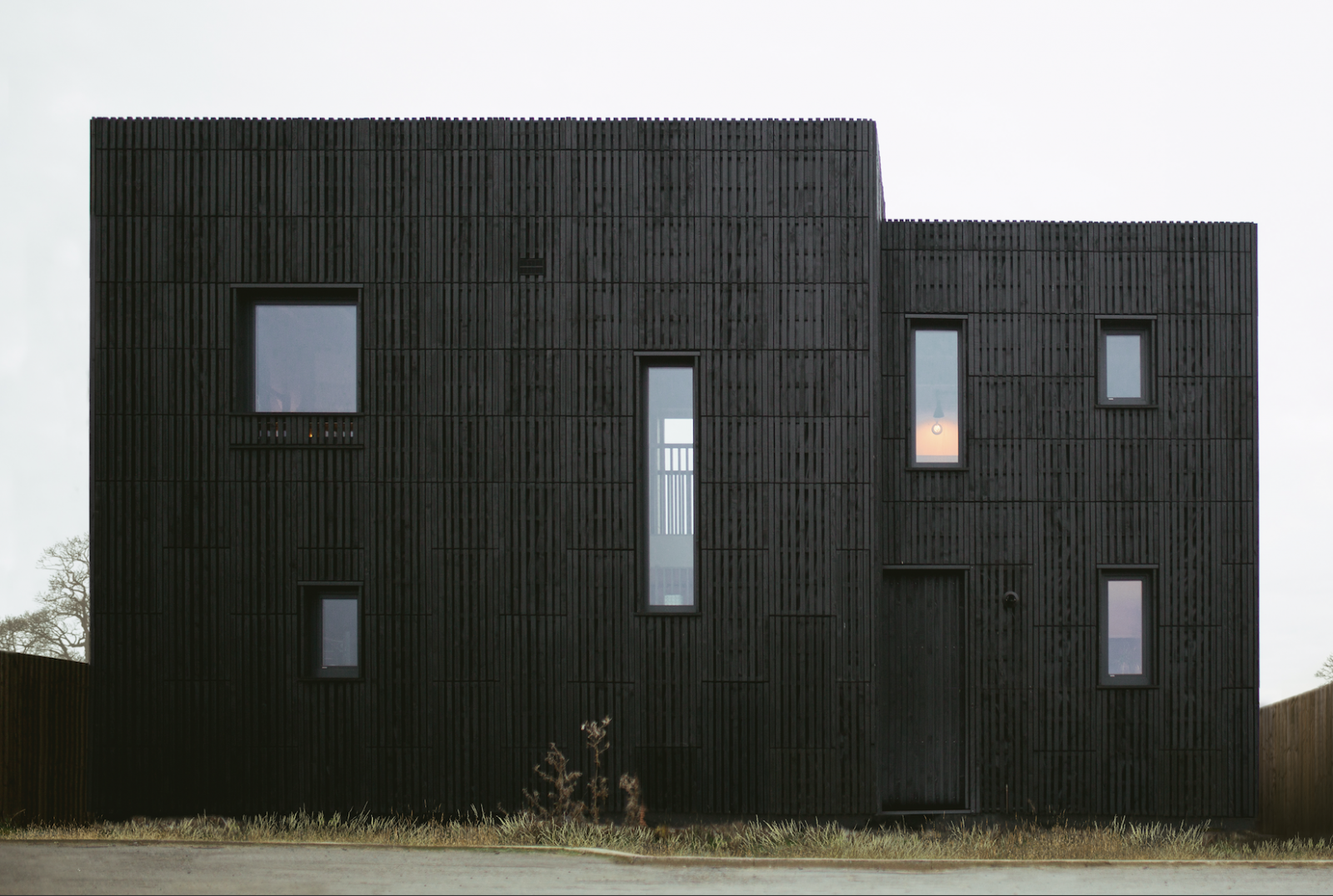 The striking Box House, one of the 10 pioneer homes at Graven Hill
The system hinges around a simple box made of plywood that comes flat packed, with the self builders assembling the 300mm deep casettes, then using them to construct as building blocks to fabricate the house. The boxes only need a mallet and drill, and lots of people power. The CNC (Computer controlled cutting) components are built on site, bolted together and then sheathed in a waterproof membrane, and the boxes can be used to create walls, floors, roof components and interior fittings.
Sustainable build system
It's a flexible system that can be used to construct a range of designs, that offers a build system that's sustainable. By default, wood locks in the carbon the trees absorbed while growing, while pre-cut sheep's wool insulation is combined with low-VOC and formaldehyde free glues and treatments. The system also generates minimal waste onsite, and at the end of the building's life the boxes can be deconstructed and used again.
Studio Bark has recently launched the U-Build website with a configurator for simple pods and rooms that allows you to design and cost your own simple jobs like garden offices, while the studio's architects can design whole house or extension U-Build projects. Currently it can build up to 2.5 storeys, use plywood, birch or OSB, with excellent airtightness and the system has passed a full-scale load test.
As well as an innovative build system, U-Build would be a fantastic construction method for community-led housing groups wanting to do as much work as possible on their self-build in order to maximise affordability. The simplicity of the build route makes it accessible to anyone, regardless of their ability or prior knowledge of building. "We're trying to reimagine the role as architects, we envision ourselves more as facilitators – training and supporting, making this scalable architecture," says Newman.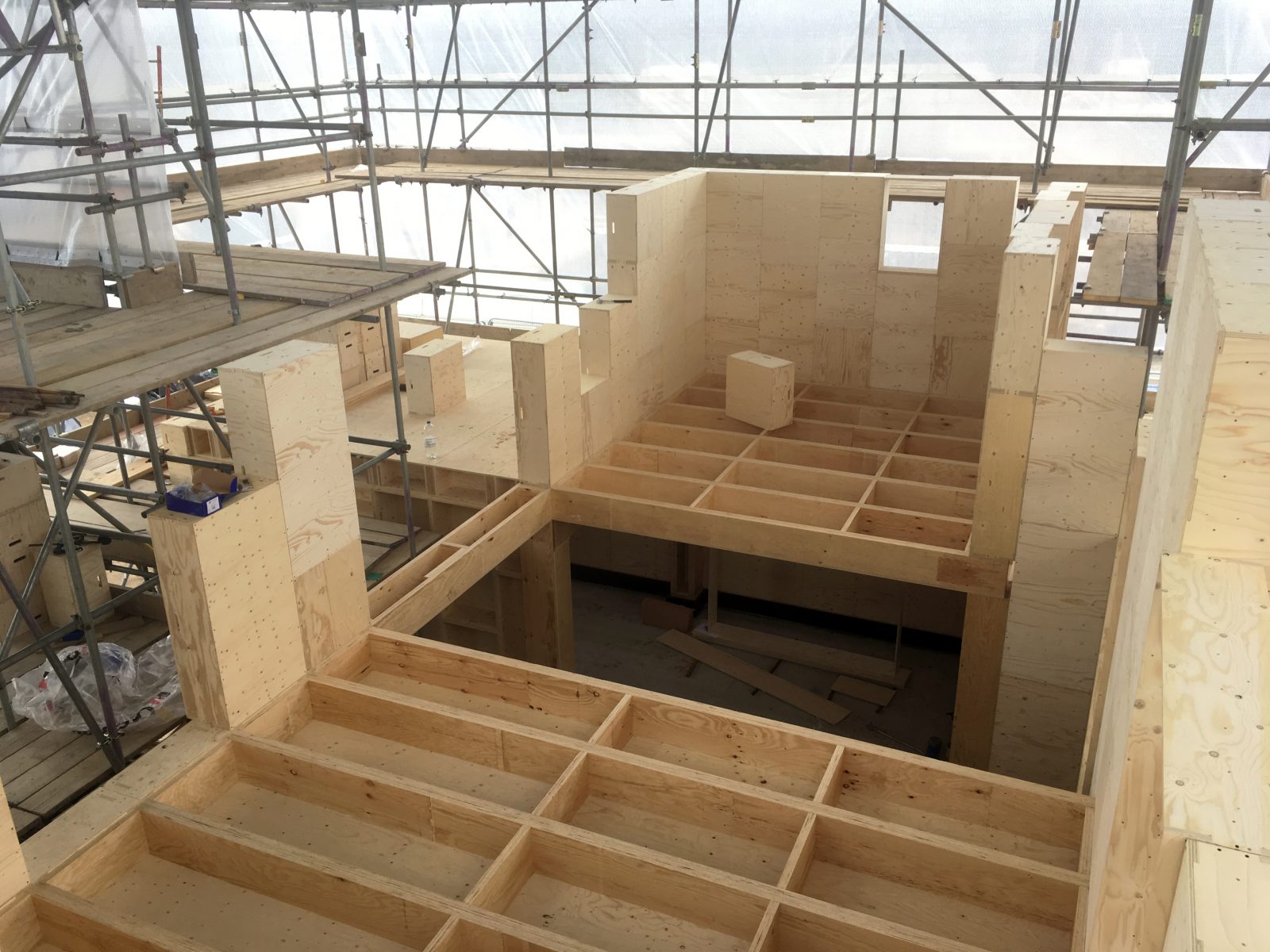 The boxes create the structure of the building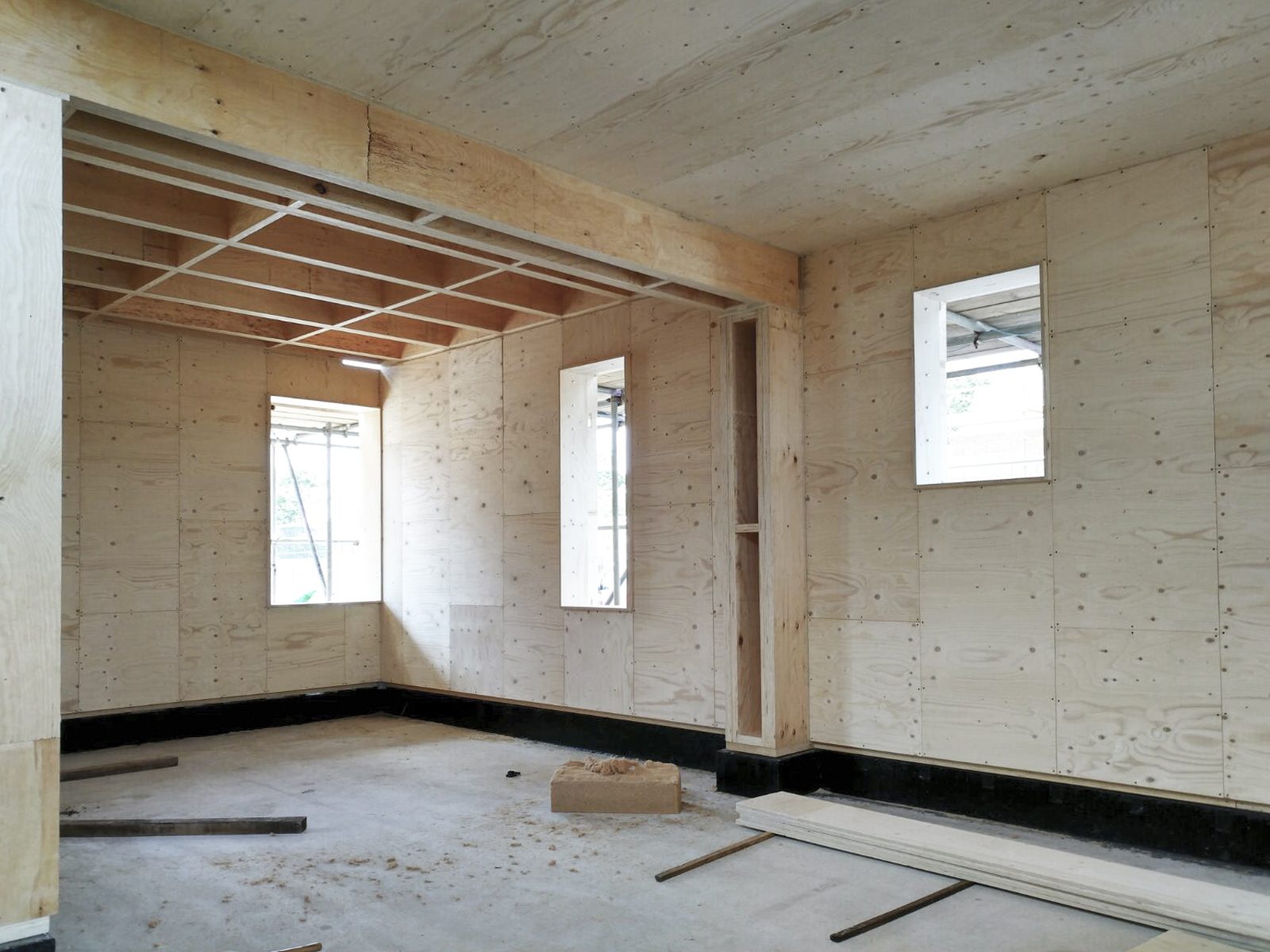 The U-Build boxes can be used to create finished interior walls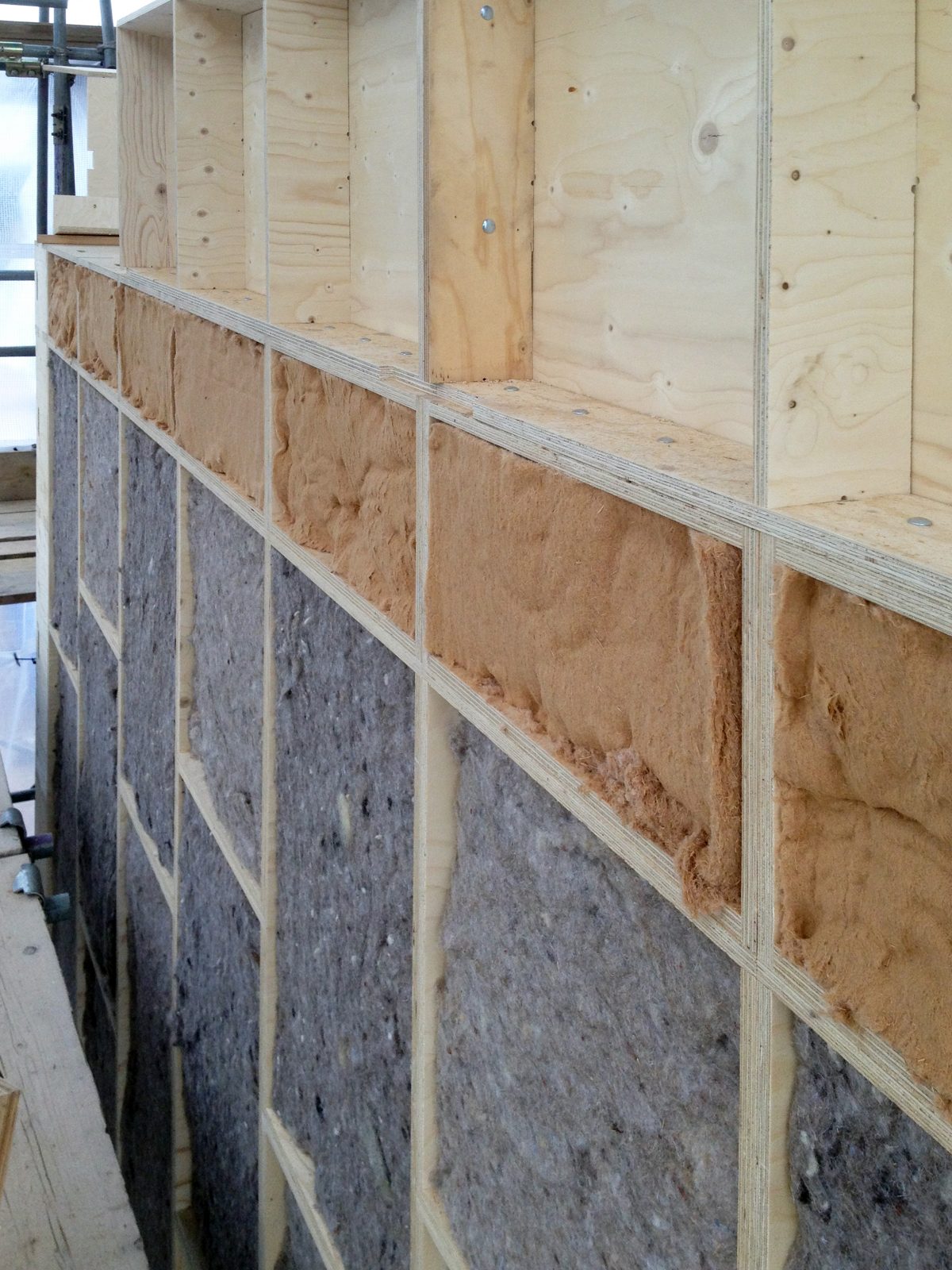 Pre-cut battens of sheep's wool make insulating the structure simple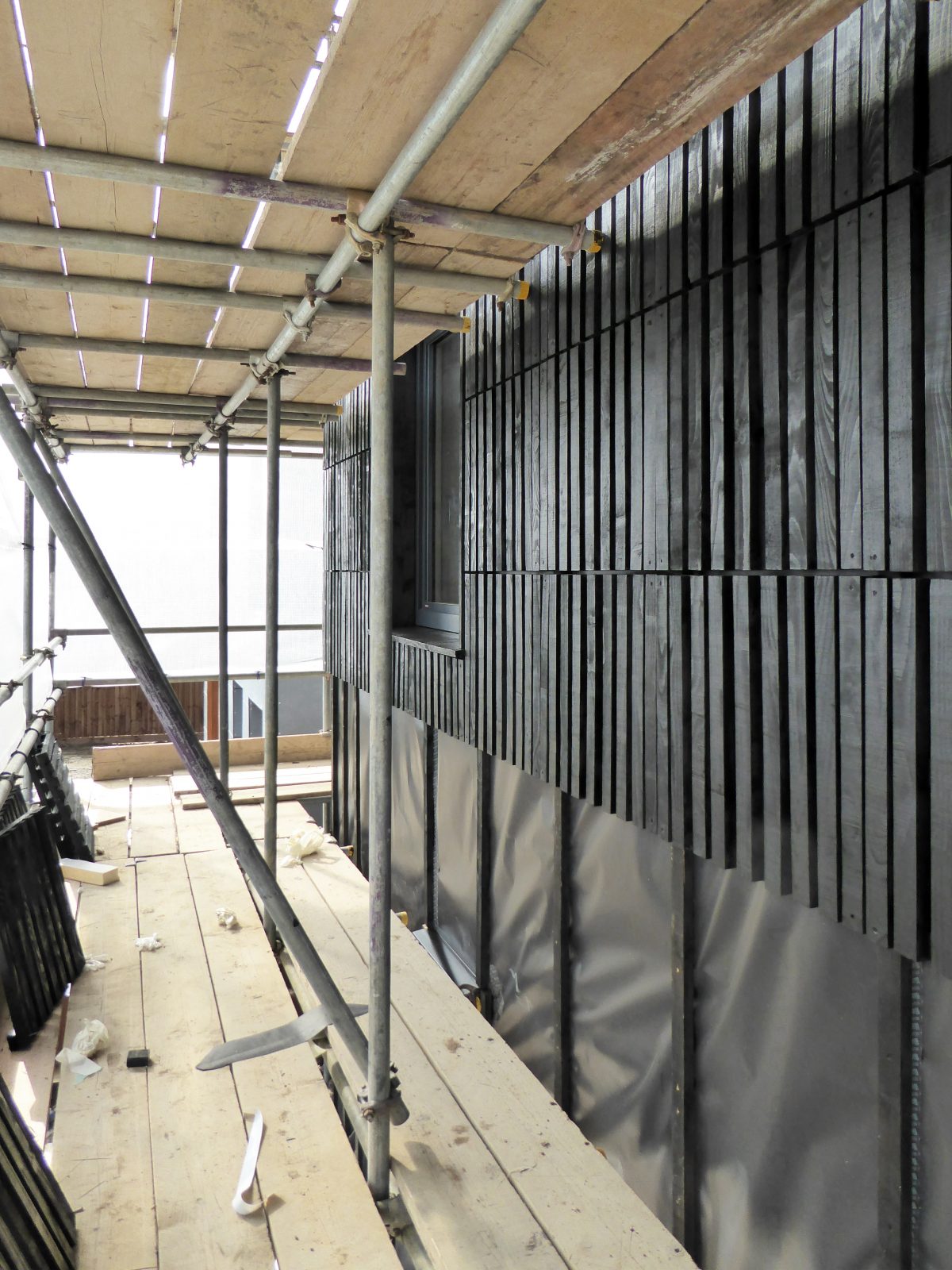 A waterproof membrane and cladding complete the exterior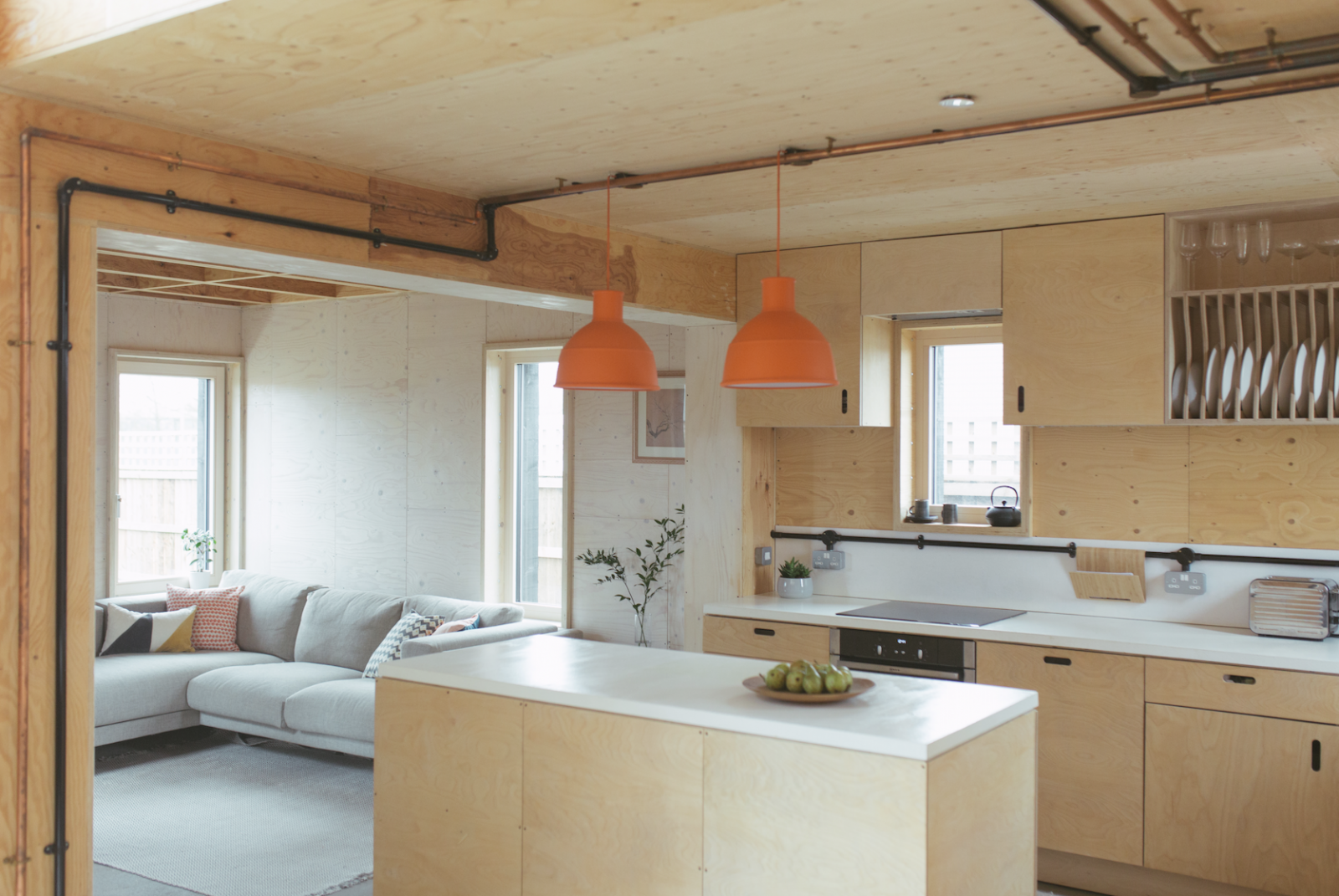 In Box House the system is a core element in the interior design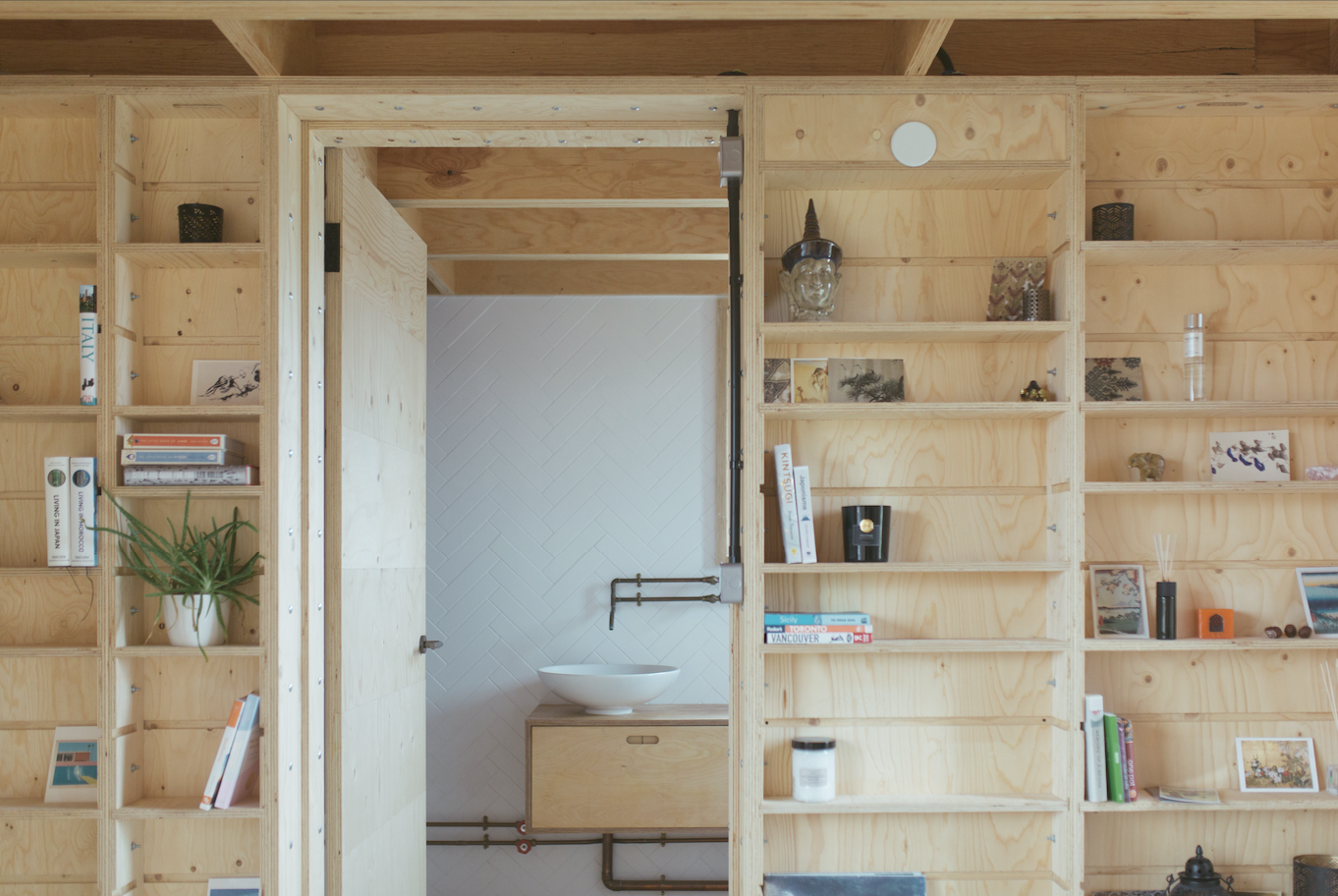 U-Build boxes create storage in the house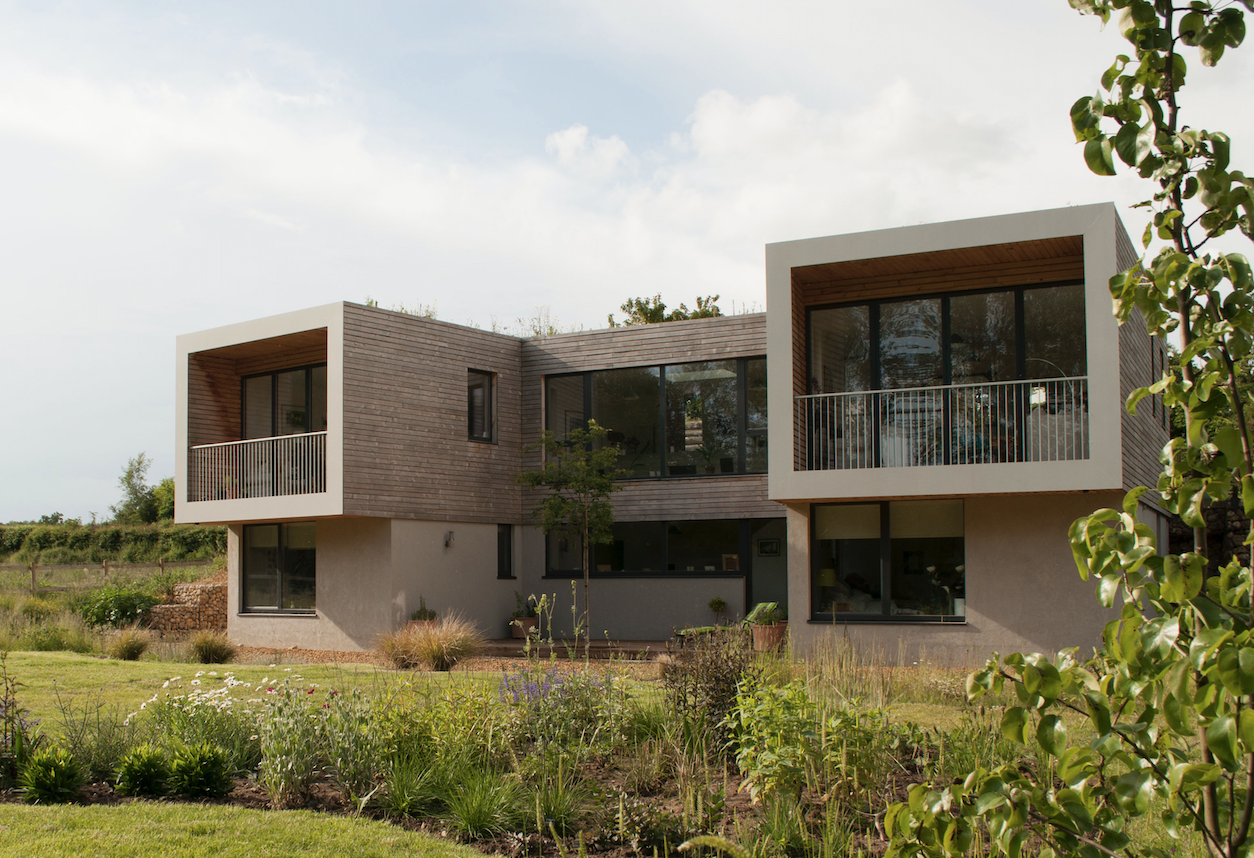 Periscope House
Grand Design: The Street is not the first time Studio Bark has been involved with the show, as it built Periscope House, which featured in Season 14, Episode 6.
Come and see Studio Bark and a team of students building with U-Build at Grand Designs Live, which is part of National Custom and Self Build Week.