The Self Build Portal chats to Angela Doran, leader of Glasgow City Council's pioneering Maryhill project and NaCSBA's new executive committee representative for Scotland, Wales and Northern Ireland.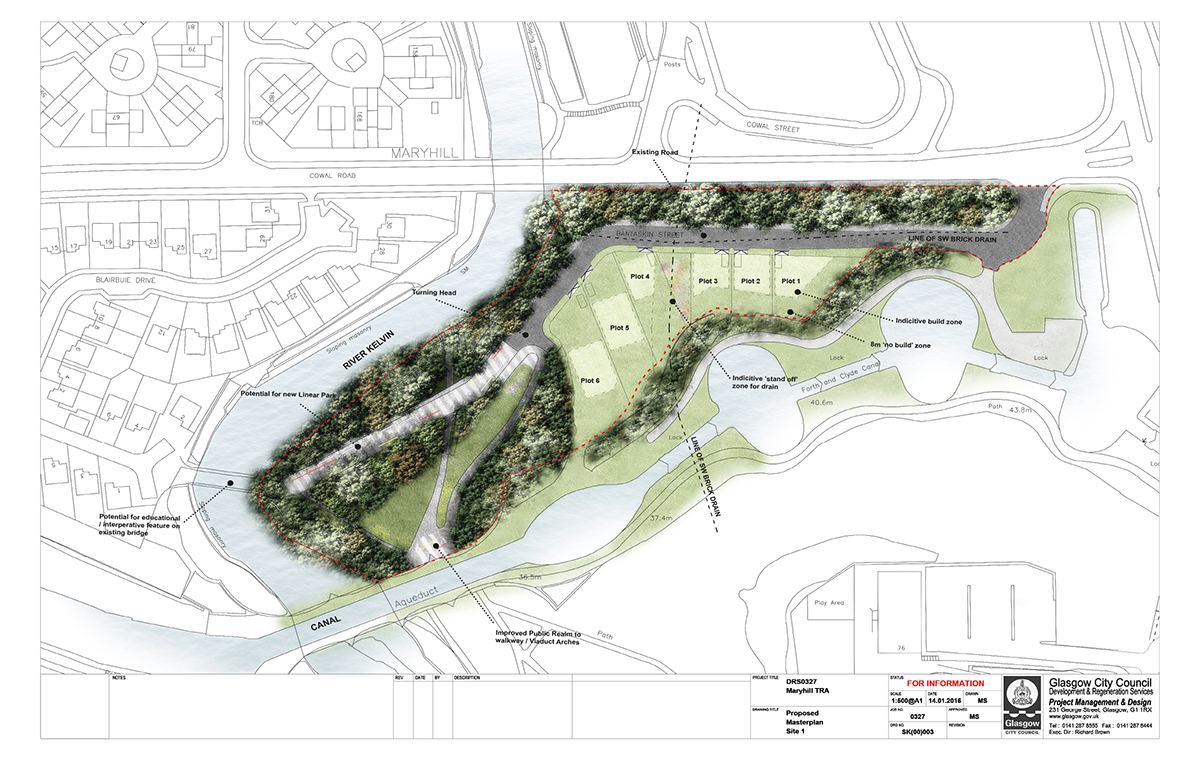 31 August 2016
It's clear to see why Angela Doran has won a role on the National Custom and Self Build Association's Executive Committee: she's passionate about helping people to create their own home and is leading the way on Glasgow's Maryhill project – which is set to be the largest custom and self build scheme of its kind in Scotland.
The Self Build Portal chats to Angela about the plans for Maryhill, which she took charge of 18 months ago, and discovers what the scheme means for the future of self and custom build in Scotland.
How did the proposal for Maryhill come about?
Glasgow City Council wanted to do a large scale self build development to encourage new types of building within the city. It pinpointed a suitable site in Maryhill, which is to the north of the city centre. It's an area of huge regeneration where an urban village is being created with shops and cafes, and is close to the canal locks. It's a sizable piece of land so we knew there was an opportunity to do something a bit different – it's fair to say that traditional housing models don't suit everyone, so self build was an obvious solution.
Although Glasgow City Council isn't required to keep a register of people interested in self building, we have compiled one. There's been an overwhelmingly positive response, which gave us great confidence that a development of this nature would be popular. My job has been to persuade the council that it's a good idea to have a mix of both self and custom build to give people flexibility in their housing options.
What was the site like when you first started work on it?
It was basically derelict land. The site is subdivided into two separate developments, which will be completed in two different phases. The first phase is for six houses, which is on the smaller section of the site. The land for the second phase is just around the corner from this; it was mined in the past so remediation was required. This is currently being undertaken and should be ready later this year or in early 2017.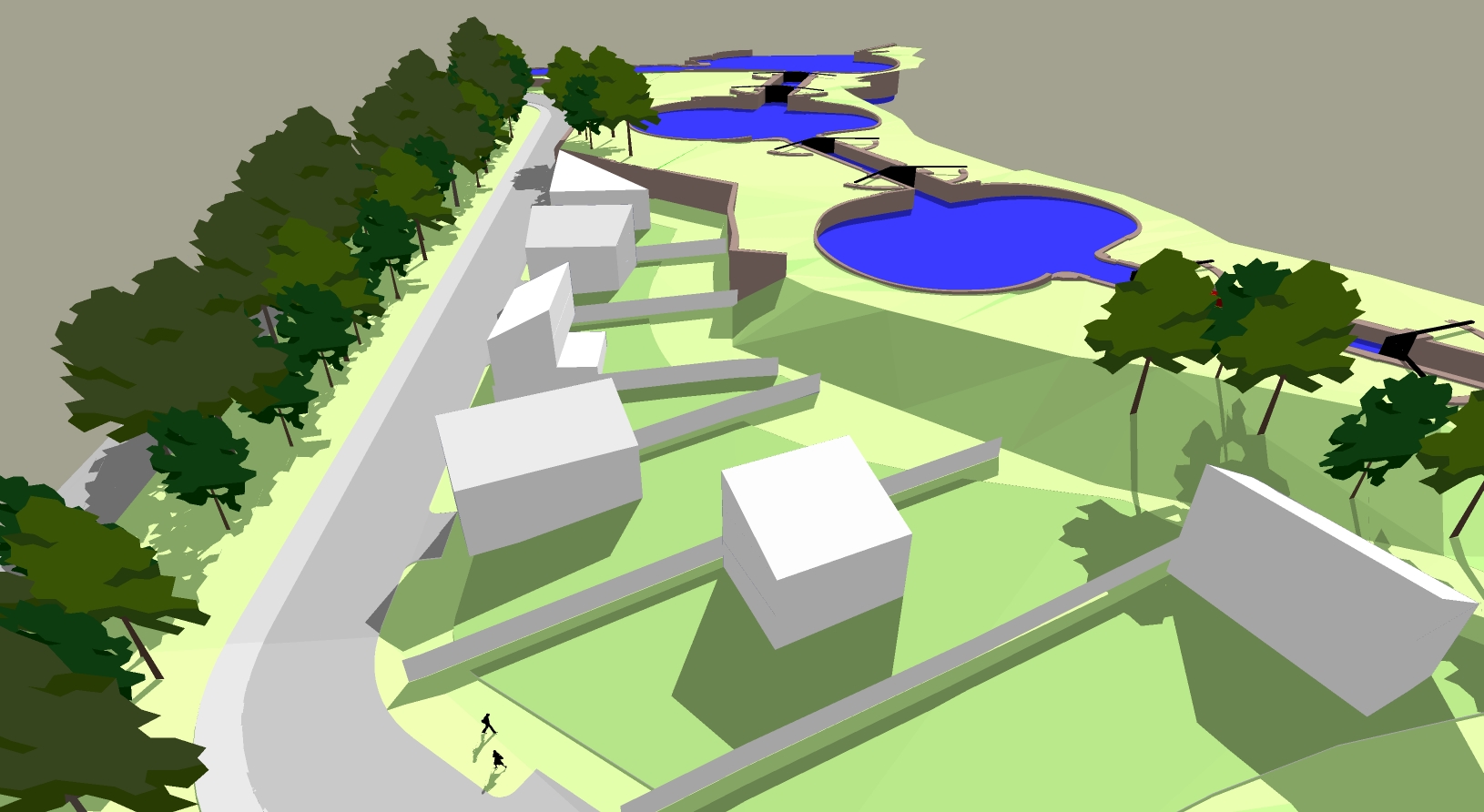 Tell us some more about the two phases of development
The first phase comprises six plots with a focus on sustainable development. This part of the site is tree lined, with a canal on one side and the river on the other. It's a special place so we wanted people to come up with ideas for how to build efficient, durable homes – some of which we wanted to be created on a relatively low budget. The plots are valued at between £40k-50k each and, unsurprisingly, we've had a lot of interest.
Each plot has its own passport with details of size and outlook etc. – they are all between 350 and 800sqm. There is a lot of surrounding woodland, which the owners can utilize if they want to, and there will be a communal space that they can determine the design for. Hopefully this will all add to the sense of community between the six new homeowners.
Will there be different types of houses on the sites?
The first site is for six detached properties, and I hope these will eventually be used to inspire self builders for the larger site. We have room to be more flexible in phase two as there is space for 90-130 units if we include some flats. I am still working with the council to make sure that there is a good mix of custom and self build – it would be great to work with a custom build specialist to make the process easier for the prospective homeowners. There will certainly be 30 individual self builds, as well as custom build terraces…and I am negotiating the rest!
What are the next stages in the process?
We are working on the master plan, which has been discussed at length with a design consultant. For the first phase we held an information event to discuss what we wanted from the development, and from this we have a shortlist of 15 strong contenders wanting to be part of it.
The next step is to hold a design workshop, where the shortlisted people can have a face-to-face meeting with an architect. We have asked them all to do some research into the style and type of home they want to create so that when they do meet the designer they will be able to add their wishes to the overall design brief. We have been very open about our requirements, and want to work together with all the participants to help them to produce something to suit the site and what they want.
Another reason the design meetings are important is so that people can get to know each other – ultimately they are going to be building houses together, and there there will be huge costs savings if they are happy to share some elements.
Have you seen any projects that have given you inspiration for Maryhill?
I recently went on a study trip to The Netherlands with NaCSBA – the first project we visited was Nieuw Leyden where many terraces have been built with interlinking outdoor space. A similar model could work at Maryhill on one of the terraced plots, especially in terms of how the courtyards were used by the surrounding houses. Another inspiring part of Nieuw Leyden was the provision for underground parking – it means that the streets are free of cars, which really makes a difference to how the development looks. As we have lots of excavating work to do on the larger site, it may be that this is something we can easily incorporate, too.
As I mentioned, it would be great to include some flats / apartments. We visited some custom built apartments in Amsterdam, and it made me think we could possibly work on a group scheme to create something similar. We would need to have a design workshop to work out how this would be done, but I think a group model of six to eight flats might be a possibility.
What are your hopes for the future of Maryhill?
It's the largest development of its kind in Scotland, so I really hope other councils and self builders will look at Maryhill and see that it's possible to create homes in this way. My hope is that when it's finished, it will be used as a model that can, in part, be replicated around the country.