Eco 'Treehouse' by Baufritz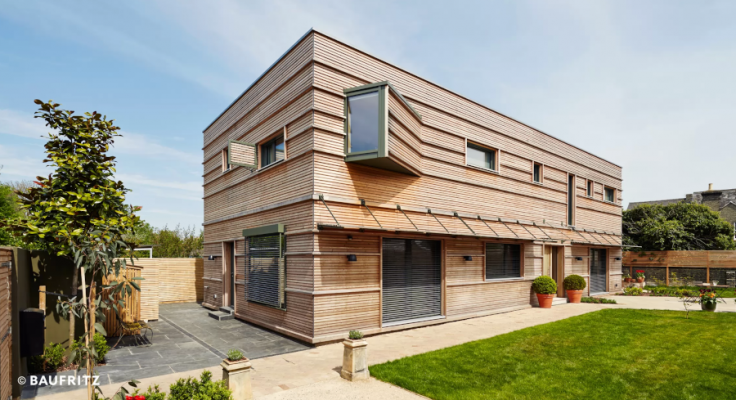 The windows in the home are carefully positioned to avoid overlooking issues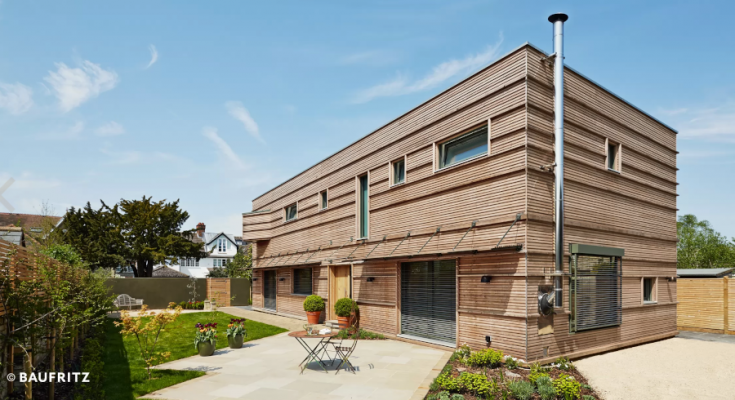 Bold horizontal cladding give a nod to the straight lines created by brick - the material of all the surrounding homes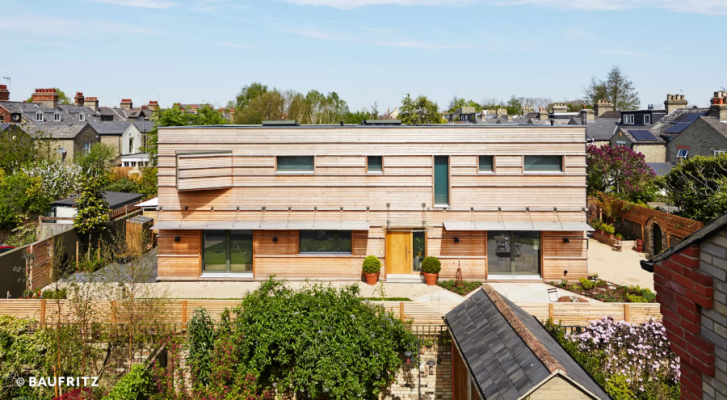 The Treehouse is built on an infill plot, surrounded by Victorian houses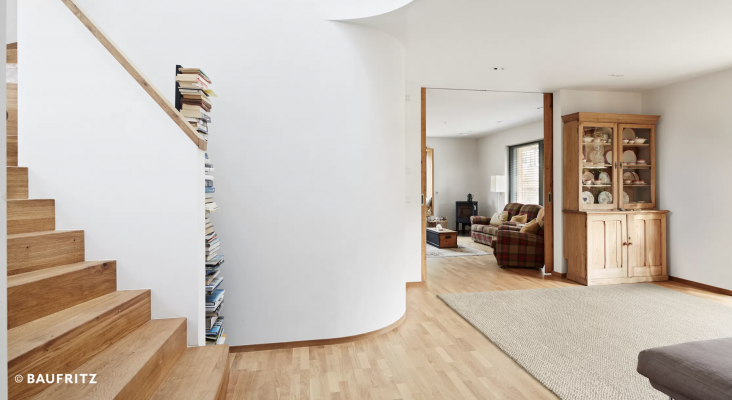 Natural materials are standard for Baufritz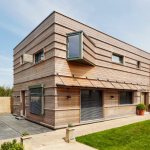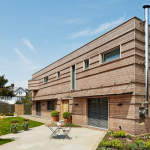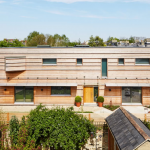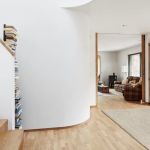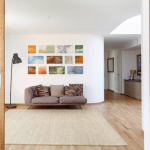 One local family loved their street and it local residents, but wanted a new home to see them into the next stage of their life, enabling them to downsize while upgrading their quality of life. Having raised their three daughters, the couple focused on an disused garage site surrounded by Victorian homes as a possible location for their self build home.
The couple chose Baufritz, as its eco homes came with guaranteed thermal performance, an advantage of the factory-built system build.
Local planners welcomed the eco credentials and the modern design, which the preferred to a pastiche version of the local Victorian architecture. As the site was an infill plot with sixteen adjoining properties, the design had to ensure that overlooking was not a planning issue. This led to an bold design with south facing ground floor windows and north facing upper windows, with opaque and oriel windows at the top letting in light, without overlooking neighbouring homes.
Bold linear cladding was chosen for the exterior, creating a homage to the linear feel of brick.
A concrete slab was prepared for the house, which was built in the factory in Germany before being shipped over, with the actual house going up on site in just three days. From this point the second fix is done, with a locally sourced kitchen being installed.
Baufritz are extremely green builders, and this house uses Modern Methods of Construction that offer extremely good airtightness. Windows are triple-glazed and there are solar panels on the roof, and the natural materials used are selected to ensure they don't give off any harmful chemicals over time. The owners found that the running costs for the house are a third of what they used to pay. To top it all, the timber comes from certified sustainable forests and the shell is 100% biodegradable.
A factory-built home relies on precision, and Baufritz's system was so efficient that we even knew the position of the tiles in the bathroom were months before they were even installed!