Etopia Custom –
partner
Etopia Custom puts sustainability at the heart of self building, creating personalised homes that reflect your needs while providing a green home. Drawing on a suite of technology, and timber and other Modern Methods of Construction, Project Etopia is able to support builders with a full technical drawing package and 3D imaging. It works with your architect to optimise the designs, and can factor in solar power, mechanical ventilation heat recover (MVHR), battery storage and more.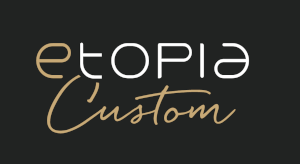 Etopia Custom is part of Project Etopia, a group of companies working to create more economical and environmental developments through technological advancement, renewable energy generation and efficient modulated construction methods all rolled into one.
The family includes Devon-based Tribus, which produces panel built homes.
Each part of Etopia's business meets some part of the global housing crisis: Powered by Etopia, Etopia Homes, Etopia Communities, Etopia Custom, Etopia International and Etopia Engineering.